Ballarat VIC is a great place for solar energy because of its low ambient temperature and high solar radiation. So, if you are in the area and planning to go solar, you have come to the right page. 
A growing number of households and business owners are now adopting solar energy because of its many benefits and savings. Rooftop solar panels in Ballarat receive at least four hours of sun per day on average throughout the year, generating around 5.5 kWh even if you have a small 1.5kw system. 
Additionally, solar prices have fallen by over 50 per cent in the last few years, which means that the initial costs of installation will be more manageable for homeowners and business owners in Ballarat, VIC today. 
Total Installed Solar PV Systems in Ballarat*
Total Installed Capacity in Ballarat (kW)*
Average solar production in Ballarat, VIC
The following data shows the average daily solar PV production by month in Ballarat, VIC by a solar PV system. The data is based on a 6kW solar PV system in kilowatt-hours (kWh) rounded to the nearest whole number.
The right solar panels for your Ballarat home
The solar panels your solar installer selects will be chosen based on your personal preference, energy needs, and budget. Most solar installers will use their preferred solar panel manufacturer, which is why getting multiple quotes is important if the brand of solar panel is an important factor for you.
Energy Matters recommends that you select Tier 1 solar panel manufacturers for your solar panels. Tier 1 manufacturers produce solar panels of a higher quality and they will be more likely to honour their manufacturer's warranty compared to lower-tiered manufacturers. Every year, Bloomberg New Energy Finance releases their Tier 1 PV Module Manufacturer list.
In addition, Energy Matters has partnered with trusted solar panel manufacturers that we are proud to recommend to our customers. These recommended manufacturers are:
REC Solar
LONGi Solar
Powerwave solar
Hyundai Energy Solutions
Jinko Solar
Axitec Solar
Suntech
SunPower Maxeon
Whether you know which panels you want to install on your home or business, or you'd rather discuss your options, we recommend that you begin your solar journey by getting up to 3 FREE, no-obligation solar quotes. Our network of trusted, local installers will provide personalised quotes for a system that will meet your current and future needs.
The good news is that solar panel prices have reduced significantly over the last 10 years. When determining the number of solar panels you need to install for your Ballarat property, you should consider your roof and the amount your local electricity network will allow you to install. 
For most homes in VIC, the solar system size is 6.6 kW of panels with a 5 kW inverter. You can install up to 33 per cent more panels than the inverter is rated at. 
Additionally, if you use a lot of electricity, or you are thinking of adding an electric vehicle or battery to the property in the coming years, consider installing a bigger solar system. 
As previously stated, your solar installer in Melbourne will factor in your current and future needs. We also recommend sizing up, where possible. Your future electricity needs will undoubtedly increase with electrification and a move to Electric Vehicles. Adding solar panels, or completely upgrading your solar PV system in the future, are expenses you wish to avoid. For this reason, sizing up is recommended.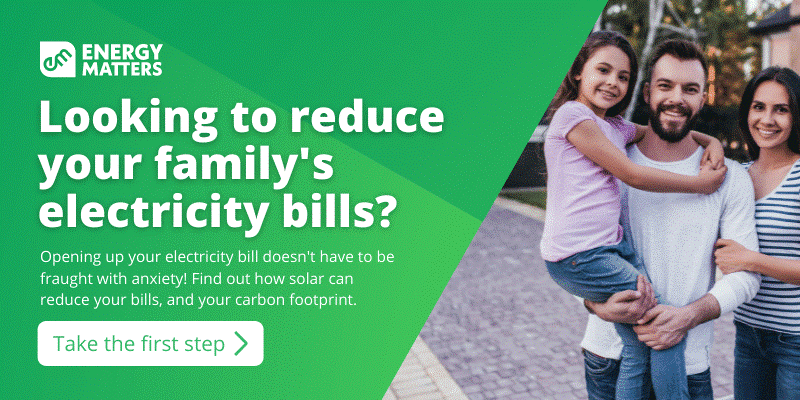 The number of solar panels you need in Ballarat
The number of solar panels you will need to install on your Ballarat property highly depends on your energy usage. Typically, a property that consumes 20kWh per day will need a 5kW system. 
Nowadays, people prefer bigger solar systems, which are 6.6kW or more. This is because solar panels in Ballarat are relatively cheap and powerful, and extra electricity generated will help pay off the system through a Feed-in Tariff (FiT). 
In the case that you have plans to get a solar battery or get an electric vehicle soon, it would be better to get a bigger solar panel system to ensure you have sufficient power to keep the battery and your electric vehicle charged.
Solar rebates and incentives in Ballarat, Victoria
There are four solar incentives for households in Ballarat. One is the Victorian Government's solar panel incentive that offers homeowners and rental properties a maximum incentive of $1,400 per solar PV system installation and a loan that is interest-free. 
Each solar PV system, and other small-scale renewable energy systems such as a heat pump, also receives Small-scall Technology Certificates (STCs). The number of STCs assigned to your system will depend on the size of the system, its output rating, and your location. The STCs each have a value. Your solar installer will factor in the total value of your STCs and apply a point of sale discount to your system. This usually results in thousands of dollars discounted from the cost of your system.
Next is the solar battery incentive, which enables eligible homeowners living in Victoria to add batteries to their solar panel systems with a point-of-sale discount of up to $3,500. 
Finally, the solar hot water incentive allows households to get a 50 per cent incentive of up to $1,000 on solar hot water systems. 
Feed-in Tariffs (FiTs) are also available for Ballarat homeowners. This is a tariff paid by energy retailers to homeowners when they export excess power to the grid. A lot of energy providers offer a few cents for every kilowatt-hour (kWh). However, it depends on the wholesale electricity price. This is why it's essential to choose the best provider for your home. 
Choosing the right solar system in Ballarat, VIC
When it comes to choosing the right solar system for you in Ballarat, there are various factors you need to consider. They are the following: 
Roof condition: Ensure that your roof is in good shape. If you need a repair or renovation done; sort this out first before you proceed with the solar system installation in Ballarat, VIC.
Roof angle: How your roof is angled is crucial when it comes to the efficiency of your solar panels. The best angle of your roof should be tilted at the same angle as the latitude to ensure that the panels are well-optimised.
The amount of energy: You should determine the amount of energy you need, and you can do this by knowing your monthly energy consumption before you get a quote.
Installation costs: There are many solar retailers in VIC, and they all have different offers. Energy Matters has done the hard work for you; we offer a free solar quote service that gets you in touch with local and trusted installers. 
Once you have solar installed, you can use our free electricity bill comparison tool to compare local offers from Australia's major energy retailers and help you make the switch in a few quick steps. All you need to get started is a recent energy bill. 
Electric Vehicles (EVs) in Ballarat, VIC
By 2030, half of the light vehicle sales in the state will be Zero Emissions Vehicles (ZEVs). The Victorian Government has released its Zero Emissions Vehicle Roadmap which is supported by a $100 million package of programs and policies that ensures the state is a leader in the adoption of ZEVs in the country, which will position the state to take advantage of the global shift towards this technology. 
There is also the Greens Electric Vehicle Rapid Uptake Plan will help Victoria be a world leader in the switch to electric vehicles. Vehicles in Victoria are the fastest-growing source of emissions with 20 per cent that makes up the state's total emission production. Therefore, it makes transport the biggest source of emissions after coal. 
There will be more EV models to be launched. That said, here are some of the benefits you can get when you purchase an EV: 
Lower costs: EVs have lower running costs and they are simpler to maintain, which makes it an excellent choice for many Ballarat residents. 


Meet the country's emissions target: Australia is committed to reaching net zero by 2050. EVs will play an important role in achieving this goal. 


More economic opportunities:

Australia is the biggest exporter of lithium all over the world. And EV batteries are mainly made of lithium. 

The return on investment on Ballarat solar panels
A mid-range home in Ballarat can expect a return on investment for their solar panels between two and six years. However, your energy consumption and usage pattern will be important here, which is why you need to factor them in when you switch to solar. 
To put it simply, the more you consume solar, the more you get to save on your energy bills. With that, you can reap the rewards of solar energy in the future, which makes it an excellent and solid investment for you.

Ballarat solar panel warranties
Make sure to consider warranty as well when you're buying solar panels for your Ballarat property. Generally, solar panels come with two warranties: one for the panels and another for the performance of the panels. Be very clear on which warranty a retailer discussed with you. Your solar installer will usually provide an installation warranty that will cover the workmanship of the install. We recommend getting at least 3 solar quotes to ensure that you receive the best system for your property whilst choosing an installer that will be around for years to come should your system require any maintenance or warranty claims.
Get up to 3 FREE solar quotes from trusted, local installers via Energy Matters' solar quote service.
Solar installers in Ballarat, VIC
Working with a good solar installer in Ballarat, VIC is important. Solar PV systems are complex and require expertise to select the system that will work best for you and your future needs. Therefore, you need to work with a solar system installer that you can trust. 
To find the best solar installers in Ballarat, VIC, make sure they are accredited by the Clean Energy Council (CEC). Also, look for companies that have been around for over five years and offer sales and technical support in Australia. 
It's also important to ensure that the company visits your home and customises the system specifically for your property and needs.
Our professional solar installers Bendigo will assess and determine your energy needs. We customise a solar panel system in Geelong to fit the roof size of your properly, ensuring you receive the most suitable a solar panel system for you Cobram home, meeting to property's energy requirements.
Can't afford to switch right now?
If you don't have the finances for solar right now, don't let that stop you! Solar is an excellent investment. Many of our trusted solar installers now offer $0 upfront interest-free loans where you can pay off your system in small monthly instalments. You only need to request an obligation-free solar quote and find out what payment plan options are available.