Solar panels are one of the most popular ways for Australian households to slash their electricity bills, reduce their reliance on the grid and minimise their carbon footprint.

In Mornington, there are currently more than 2,700 small-scale rooftop solar PV systems with a combined capacity of over 12,900kW.
Estimated Daily Generated Output (kWh) in Mornington, 3971
| System size | Daily Generated Output |
| --- | --- |
| 3kW | 11.07 kWh |
| 6kW | 22.14 kWh |
| 8kW | 29.52 kWh |
| 10kW | 36.90 kWh |
How much can you save with solar power?
If you have been sitting on the fence when it comes to whether or not to invest in solar panels, we're here to let you know that clean solar energy is one of the best investments you can make in 2022.
With a typical system payback of just a few short years, you will enjoy immediate savings on your energy bills while reducing your carbon footprint. Make the most of your rooftop real estate!
Estimated annual electricity savings [1]:
4.05kW solar power system: $963 – $1,149
5.01kW solar power system: $1,191 – $1,421
[1] Estimated Melbourne and Victoria electricity bill savings range estimated above based on 27c per kilowatt hour electricity price and an 9.0c feed in tariff (FiT) with 50% to 70% consumption of produced electricity for systems without batteries, and 70% to 100% consumption of produced electricity for systems with batteries.
What are the benefits of solar panels?
Thousands of households and businesses in Mornington Peninsula are already reaping the benefits of solar power. Below are just some of the benefits:
Reduce your electricity bills: Solar panels will produce free electricity for you to use during the day, which can slash your power bill to $0 or even provide a credit with the money you earn through feed-in tariffs.
Increase the value of your home: Solar panels are a valuable asset that can add up to $20,000 to the value of your property.
Solar power is good for the environment: Solar panels have zero emissions and help combat climate change.
Reduce your reliance on the grid: Solar panels, especially combined with home battery storage, can produce enough electricity to completely offset your usage, meaning you can dramaticaly reduce your reliance on the grid.
Low maintenance: Solar panels have no moving parts and are built to last, meaning they require very little maintenance. Solar panels will typically between 25 and 30 years, providing free energy from the sun long after you've paid off the system.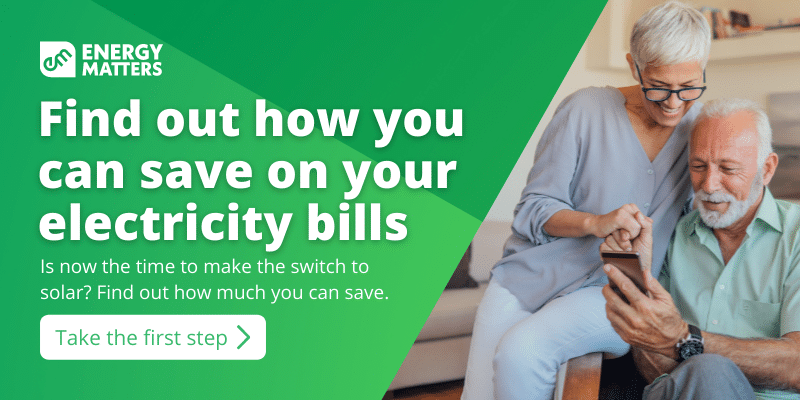 What size solar system do I need?
The size of your solar PV system will depend on a number of factors, including your electricity consumption, roof size and the amount of sunlight your property receives.
Usually the best starting point is to use your home's average daily electricity consumption.
To determine the average energy consumption of your home, you can look at past utility bills. On your latest bill you should be able to find an average daily usage figure in kWh.
Once you have that figure, you can use our simple solar power and battery storage calculator. Just enter your postcode and average daily power consumption in kWh. The solar calculator will then generate recommendations for your solar system size, battery size, useful estimated performance information and potential savings.
Mornington solar panel rebates and incentives
Victoria's Solar Homes Program
Through Victoria's Solar Homes Program, homeowners and landlords can take advantage of solar panel rebates of up to $1,400 plus the option of an interest-free loan. New and existing solar PV customers can also apply for a solar hot water rebate.
To learn more about Victoria's Solar Homes Program, you can visit the Solar Victoria website or call 1300 363 744.
Top 3 feed-in tariff rates VIC
| Retailers | Min Solar FiT | Max Solar FiT |
| --- | --- | --- |
| 1st Energy | 6.7c | 11.7c |
| Tango Energy | 6.7c | 10.1c |
| Elysian Energy | 10.0c | 10.0c |
Feed-in tariff rates for major VIC retailers
| Vic Major Retailers | Min Solar FiT | Max Solar FiT |
| --- | --- | --- |
| AGL | 6.7c | 6.7c |
| Origin | 6.7c | 10.0c |
| EnergyAustralia | 7.1c | 10.0c |
| Simply Energy | 6.7c | 6.7c |
| Red Energy | 6.7c | 8.0c |
| Lumo Energy | 6.7c | 6.7c |
| Alinta Energy | 6.7c | 6.7c |
| Momentum Energy | 6.7c | 10.0c |
For more information, and to read about the time-varying minimum FiT that is unique to VIC, please click here.

Solar panel installation cost in Mornington
The average cost of solar panels in Victoria can vary depending on a range of factors including the size and type of system you choose, the orientation and position of your roof, the quality of the products used, and more.
The average cost of a good quality 6.6kW solar panel system in Victoria is between $5,000 – $8,000 before rebates. A 3kW system will set you back around $3,800.
How do I get solar panels installed?
If you're interested in getting solar panels installed on your property, we can help!
Energy Matters can help you compare the best solar installers and prices in Mornington with up to 3 obligation-free solar quotes from trusted local installers.
We can also help you with quotes for home battery storage, solar string inverters and Module Level Power Electronics (MLPE) such as microinverters.
$0 upfront interest-free loans
Don't have the money for solar right now? Don't let that stop you from making a great investment.
Many of our trusted solar installers now offer $0 upfront interest-free loans where you can pay off your system in small monthly instalments.
Simply request an obligation-free quote and find out what payment plan options are available!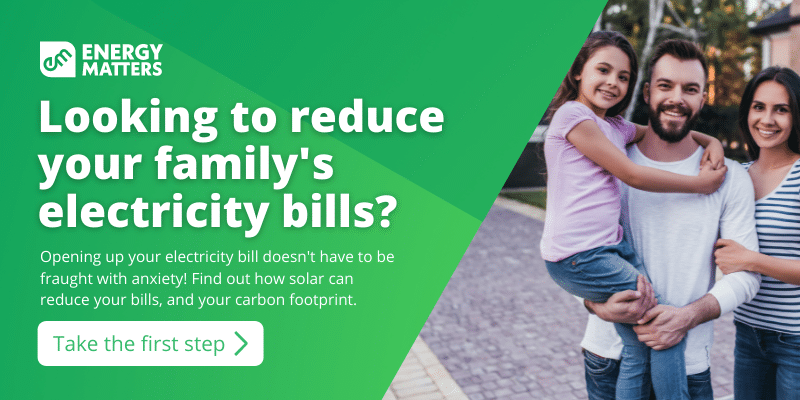 Solar batteries Mornington Peninsula
You can enjoy power savings day and night by adding a battery. Not only will solar panels and a battery add value to your home, they also help minimise your power bills and make you less reliant on the grid. Touted as the future of electricity, batteries allow solar power generated during the day to be stored for use at night time or on cloudy days when solar panels cannot generate electricity. In fact, adding a battery to a residential solar system can double the amount of self-generated electricity consumption!
Solar battery rebates are now available in Mornington Peninsula
The Victorian Government is helping eligible Victorian households to install a solar battery through the Solar Homes Program. You may be able to receive a point of sale discount up to a maximum of $4,174, until rebates are fully allocated before reducing to $3,500.
Victorians are buying Electric Vehicles (EVs) at record rates! Are you EV ready?
Did you know that over 50% of Australians intend to purchase an EV in the next 5 years? Installing a home battery gives you the flexibility to either sell your stored electricity back to the grid or charge your EV overnight (whichever option works better for you depending on feed-in-tariff, lifestyle, etc.).
Victoria EV rebates and incentives
$3,000 subsidy: for new electric and hydrogen vehicles under $68,740 (20,000 available).


Flat-rate stamp duty: flat stamp duty of $8.40 per $200 market value regardless of purchase price.


Registration discount: all EVs registered in Victoria receive a $100 discount in their annual registration.


Public charging infrastructure: $19 million infrastructure package.