Germany's sonnen manufactures Europe's best-selling battery system, sonnenBatterie Eco. The company's origins are with Christoph Ostermann and Torsten Stiefenhofer in 2010. Furthermore, the company has been producing energy storage solutions since 2011.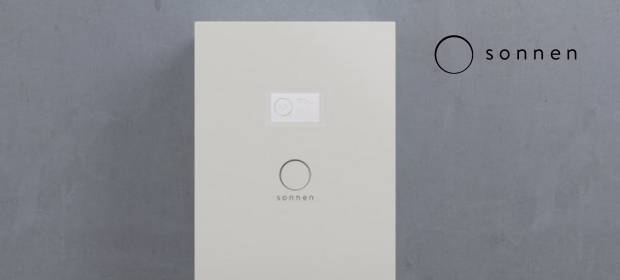 Sonnen batteries are primarily manufactured in Wildpoldsried, Germany. To enhance that, another production plant established in California's San José to build systems for the USA market.
The privately-owned company is growing very quickly. In June 2016, sonnen employed 200 people. Just a few months later (September), the number of employees totaled 250.
Now in its eighth generation, sonnenBatterie Eco has not only proven incredibly popular in Europe, uptake is rapidly increasing in other markets including the USA and Australia. In November 2016, the company delivered approximately 1,100 energy storage units. That is a new record for sonnen.
More than 15,000 sonnen batteries are now installed globally.
sonnenFlat
In July 2017 sonnen announced that its would be offering sonnenFlat in Australia. To explain that, it means that sonnenFlat will give eligible homes (both new users and existing sonnenBatterie compatible solution owners) flat price electricity from just $30 a month. To clarify, that applies all day and night, even when the battery is flat and it's the middle of night or cloudy overhead! It's another game changing shift from the global leader in home battery technology. It promises a quantum leap in the solar and electricity utilization and valuation paradigm in Australia.
Discover more about sonnenFlat and this amazing flat price electricity offer.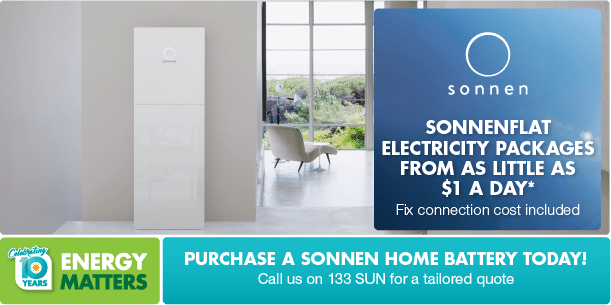 sonnenBatterie Eco Characteristics
Modular – from 4kWh to 16kWh in 2kWh increments

Plug and play, all-in-one energy storage solution

Easily integrates with new and existing solar power systems

10 year/10,000 cycle warranty

Self-learning algorithm

Stylish and compact

sonnenApp for monitoring energy usage and production

Learn more about sonnenBatterie Eco
SonnenBatterie Add-Ons & Services
Sonnen's Awards
Some of the many accolades the company has received in recent years include:
Zayed Future Energy Prize : SME Category, 2017

Global Cleantech 100 : 2015, 2016, 2017

Deloitte Technology Fast 50 Award : 2015, 3016

MIT Technology Review "50 Smartest Companies 2016"

Greentech Media's 2016 Grid Edge Award For Innovation

Cleantech's 2015 Company of the Year Award
Solid Company, Well- Resourced
Sonnen is also attracting positive attention from investors. For example, in October 2016, the company successfully completed a new financing round with a total equity amount of $85 million USD. Sonnen's investors include eCAPITAL, MVP, SET Ventures, Inven Capital and GE Ventures.
Learn more about the past, present and future of this dynamic company in our interview with Sonnen's Managing Director, Philipp Schröder.
Sonnen Battery System Enquiries
Energy Matters can supply and install sonnenBatterie Eco for home and business customers as part of full systems or retrofits. Additionaly, we also supply to installers throughout Australia via our wholesale distribution channel.
Residential Customers
Get a quick quote on a German-made sonnen battery for a retrofit installation or as part of a full solar package!