Generous government incentives are still available and our super-efficient solar energy systems can boost your energy independence. It's also our 10th birthday and we're celebrating! Secure a great solar + storage system deal and rebate today by calling 133-SUN (133 786)!

Sydney Metro Solar + Battery Specials!
(Call 133-SUN or get a quick quote for pricing in other areas)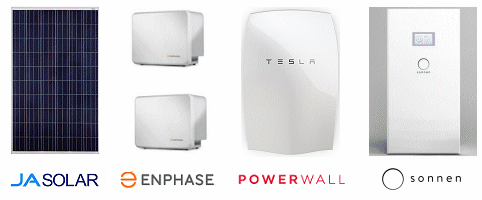 These Packages Include:
3.12kW Starter Package:
12 x 260W High Performance JA Solar Panels
12 x Enphase M215-60-230-S22 Micro-Inverters
2 Enphase AC Battery (1.2kWh each)
1 x Envoy S Metered
Australian Designed & Made SunLock Mounting System
Professional, CEC Accredited Installation
BONUS! $300 Cash Back
4.16kW Advantage Package:
16 x 260W High Performance JA Solar Panels
SG5KTL-D Sungrow Solar Inverter – A Global Leader
4kWh Sonnen Battery – Europe's Leading Brand
Australian Designed & Made SunLock Mounting System
Professional, CEC Accredited Installation
BONUS! $375 Cash Back
5.2kW Advantage Package:
20 x 260W High Performance JA Solar Panels
European-Made Ingeteam Solar Inverter
1 x Sunny Boy Storage 2.5 – *NEW RELEASE*
1 x SMA Energy Meter
1 x 6.4kWh Tesla Powerwall Battery
Australian Designed & Made SunLock Mounting System
Professional, CEC Accredited Installation
BONUS! $375 Cash Back
Estimated annual electricity savings [1]:
3.12kW system: $977 – $1,253 a year
4.16kW system: $1,303 – $1,671 a year
5.2kW system: $1,628 – $2,089 a year
With our lowest prices ever; the best time to buy solar from Energy Matters is right now. Based on system cost, you can generate clean electricity for just a few cents per kilowatt hour.
Save thousands on your electricity bill or wipe it out altogether by going solar. Get in quick and take advantage of our latest specials for Sydney and New South Wales!
Make money by saving money
A home solar power system installed in Sydney and elsewhere in New South Wales can help you make substantial savings on your electricity bill – and a dollar saved is a dollar earned.
[1] Estimated Sydney and NSW electricity bill savings range estimated above based on 27c per kilowatt hour electricity price and an 5c feed in tariff with 70% to 100% consumption of produced electricity.
Call our NSW solar power specials team today on 133SUN (133 786) or use the form below!
System variations also available at deeply discounted prices for households and businesses in Sydney and throughout New South Wales – call us now on 133SUN (133 786) to discuss your requirements with our friendly team, or use the form below.
Energy Matters NSW Solar Guarantee
We include quality components in all our systems, installed by trained and accredited New South Wales solar professionals. In the unlikely situation of a problem occurring with your purchase, our guarantee program, which also includes a system performance guarantee on selected systems, assures your investment will be protected for many years.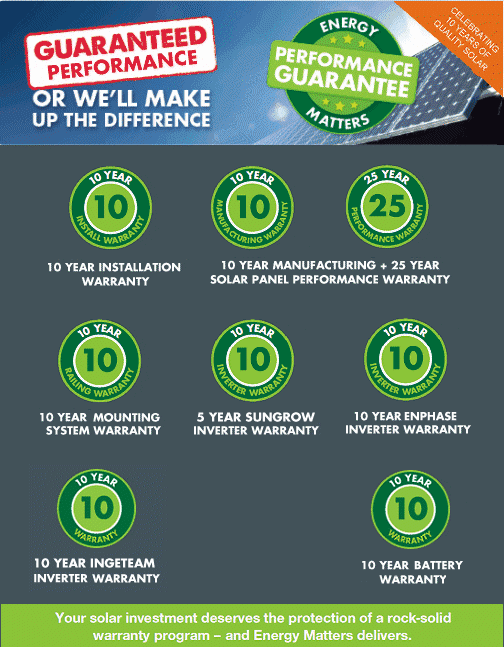 Making solar simple
We understand one of the major blocks to going solar can be the perceived hassles and headaches. Energy Matters will tailor a solution to your needs and assist you every step of the way! Call our friendly team on 133SUN (133 786) today to discuss your requirements and any questions you may have about making the switch to solar!
About JA Solar modules
JA Solar is a Tier 1 supplier and a fully integrated manufacturer. Producing everything from polysilicon to wafers, cells and solar panels; the company has full control over the production process, resulting in a superior quality PV module. JA Solar has shipped more than 11GW capacity globally.
About The Enphase Home Energy Solution
The Enphase AC Battery has arrived! It's a modular storage solution that allows you to build on the system as you require. A lightweight, wall mounted unit, it features highly stable prismatic battery cells based on lithium iron phosphate (LFP) chemistry and is accompanied by a 10 year warranty. The AC battery features a simple, clean design and 95% depth of discharge capabilities. Take more control over your energy costs with Enphase!
More than 10 million Enphase Energy microinverters have been shipped globally – and it's easy to understand why. Enphase microinverters have several significant advantages over a conventional string inverter; including redundancy – when a conventional string inverter fails; the entire solar power system stops supplying your home with electricity. If a microinverter should fail, the system continues working. Enphase microinverters have a solid track record for reliability and are supported by a 10 year warranty.
Enphase Envoy connects each microinverter unit to Enphase's Enlighten monitoring service, which you can access from any web browser to view reports on your system's performance and health.
Read more about Enphase Energy Storage.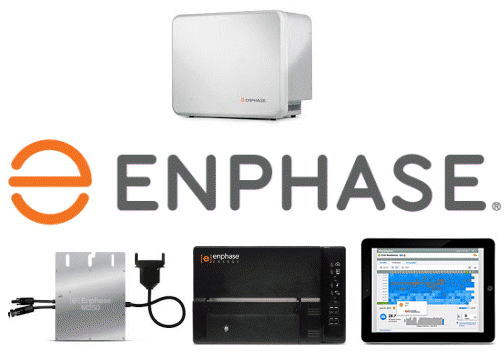 About Sonnen Battery Systems
The sonnenBatterie Eco is a tried and tested modular high-discharge capable energy storage system made in Germany that can help you make the most of your valuable solar electricity. Additionally, you'll be able to monitor the battery's performance and your energy savings with the included sonnenAp. Read more about Sonnen home energy storage.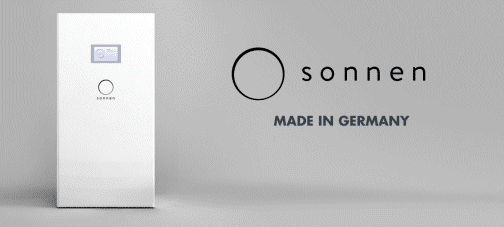 About Sungrow inverters
Manufactured by China's largest string inverter producer and the number 3 inverter manufacturer in the world, Sungrow inverters feature performance usually found in higher-end, more expensive units. A great inverter at a great price.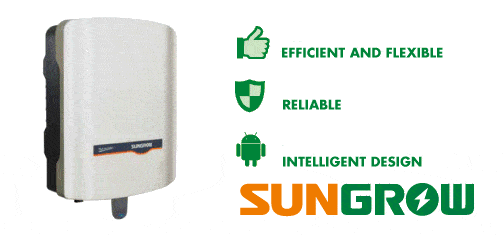 A next-generation home energy storage solution, the Tesla Powerwall battery will enable you to get more from the output of your solar panels.
Encased in an ultra-modern enclosure with sleek lines, the Powerwall is compact, safe and easy to use. Tesla Powerwall represents the beginning of Australia's home battery system revolution!
Our parent company is an official Tesla Energy Authorized Reseller – one of a handful in Australia. Our standing with Tesla Energy ensures you receive the very best in installation and support. Learn more about Powerwall.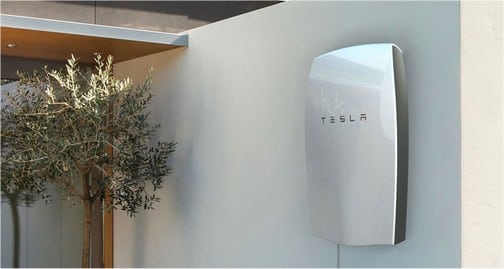 About SMA Sunny Boy Storage
SMA is a leader in solar inverter technology and manufacturing, with over thirty-five gigawatts of solar inverter capacity installed globally. SMA has applied its decades of knowledge to the award-winning Sunny Boy Storage 2.5; the perfect battery inverter for solar households who want to take full advantage of their PV system by incorporating energy storage.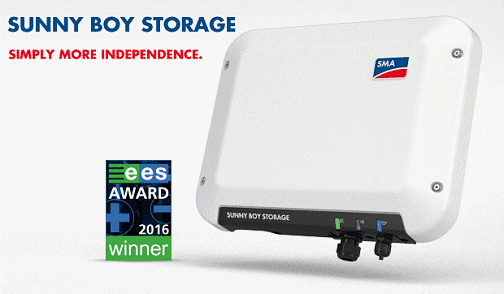 About Ingeteam Solar Inverters
Ingeteam has been a premium European brand for decades and its inverters are used in major solar projects – including Royalla Solar Farm in Australia. Designed and manufactured in Spain, the Ingeteam INGECON SUN 1Play offers a solid solution to help you get the most from solar power. Read more about Ingeteam solar storage inverters.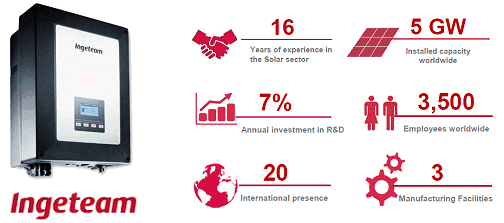 About SunLock mounting systems
Designed in Australia and manufactured locally, SunLock sets the standard for the new generation of solar panel rack mounting systems.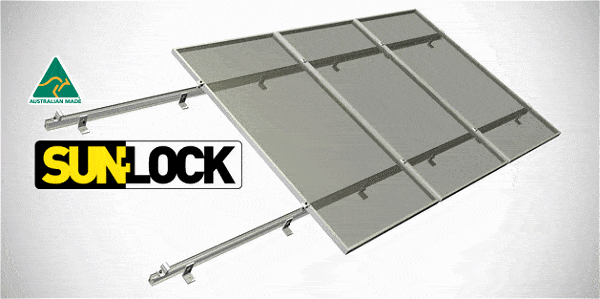 Additional notes, terms and conditions
Terms and conditions associated with this Sydney metro offer can be viewed here.
Call our Sydney solar power specials team today on 133SUN (133 786) or use the form below!
Enquiry