Secure a top quality solar package today by calling 133-SUN (133 786). Energy Matters is celebrating its 10th birthday with these great solar + battery cash back rebate deals!
Brisbane Metro Solar + Battery Specials!
(Call 133-SUN or get a quick quote for pricing in other areas)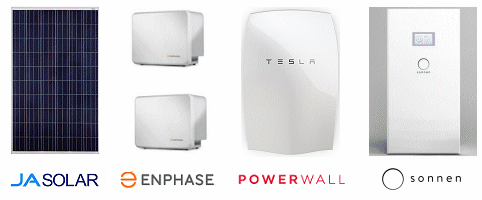 These Packages Include:
3.12kW Starter Package:
12 x 260W High Performance JA Solar Panels
12 x Enphase M215-60-230-S22 Micro-Inverters
2 Enphase AC Battery (1.2kWh each)
1 x Envoy S Metered
Australian Designed & Made SunLock Mounting System
Professional, CEC Accredited Installation
BONUS! $300 Cash Back
4.16kW Advantage Package:
16 x 260W High Performance JA Solar Panels
SG5KTL-D Sungrow Solar Inverter – A Global Leader
4kWh Sonnen Battery – Europe's Leading Brand
Australian Designed & Made SunLock Mounting System
Professional, CEC Accredited Installation
BONUS! $375 Cash Back
5.2kW Advantage Package:
20 x 260W High Performance JA Solar Panels
European-Made Ingeteam Solar Inverter
1 x Sunny Boy Storage 2.5 – *NEW RELEASE*
1 x SMA Energy Meter
1 x 6.4kWh Tesla Powerwall Battery
Australian Designed & Made SunLock Mounting System
Professional, CEC Accredited Installation
BONUS! $375 Cash Back
Estimated annual electricity savings [1]:
3.12kW system: $964 – $1,223 a year
4.16kW system: $1,285 – $1,630 a year
5.2kW system: $1,606 – $2,038 a year
Queensland feed in tariff
For households in South East Queensland, the feed in tariff rate varies between retailers. In regional Queensland, the rate is 6 cents per kWh.
[1] Estimated Brisbane electricity bill savings range noted above based on 26.7c per kilowatt hour electricity price and 6c feed in tariff with 70% to 100% consumption of produced electricity.
Call our friendly solar power Brisbane team on our 133SUN (133 786) solar hotline to learn more!
A solid investment
It's true – acquiring a solar power system can be a better investment than one in property; shares or money in the bank.
It's our aim to make installing solar panels simple for Brisbane residents! Call our Brisbane team now on 133SUN (133 786) or register your interest via the form below.
Energy Matters Queensland Solar Guarantee
We only sell quality components, installed by trained and accredited solar professionals in Queensland. In the unlikely event of an issue occurring, rest assured our guarantee program, including a unique system performance guarantee on selected systems, will continue to protect your investment for many years. Buy with confidence!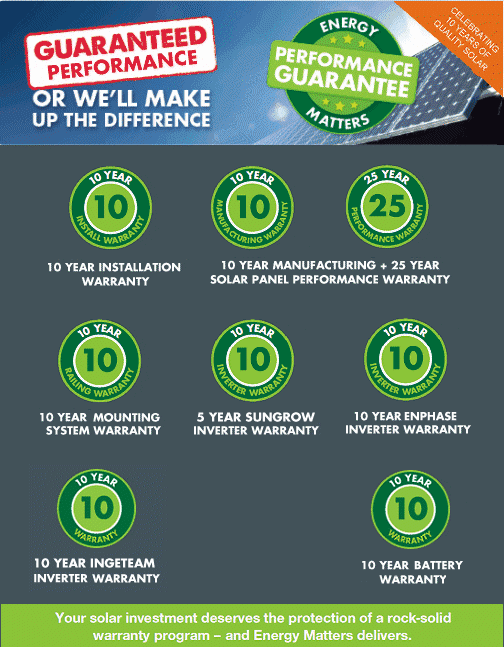 Components information
JA Solar panels offer outstanding value for money and a leading positive power tolerance – consistently out-performing competitors' modules by 5-10 watts in terms of power rating. 11 gigawatts of JA solar cells and modules have been shipped since the company commenced production.
The Enphase AC Battery makes home energy storage very flexible and affordable while maintaining superb safety and offering quality features. The Enphase AC Battery is ideal if you're wanting to start out with a small battery system and then build on it later as more modules can be easily added as you wish to get even more from your high-value solar electricity. The AC Battery offers the peace of mind of a 10 year warranty, from a world leader in solar technology. Increase your energy independence with Enphase!
Enphase Energy microinverters boast the world's most advanced inverter technology, offering a stunning static MPPT efficiency of 99.4%. Installed on the back or near a solar panel, the use of microinverters allows for more complex solar array design. When conventional string inverters fail, the entire system stops functioning, however a failed microinverter only affects the panel that it is associated with. Microinverter failure is rare – in fact, Enphase Energy is so confident in its products that each unit comes with a 10 year limited warranty.
The Enphase Envoy connects each microinverter unit to Enlighten monitoring software, which provides you with a user-friendly online interface to monitor the performance of your system.
Learn more about Enphase Energy Storage.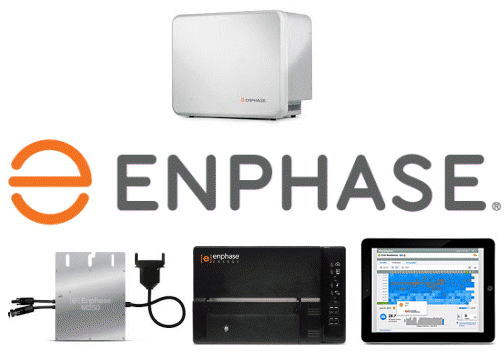 A powerful, all-in-one energy storage solution, sonnenBatterie Eco is made in Germany and offers a market-leading 10,000 cycle warranty! Among its many feature is sonnenAp; for monitoring your system's performance from anywhere with an Internet connection. Learn more about Sonnen battery systems.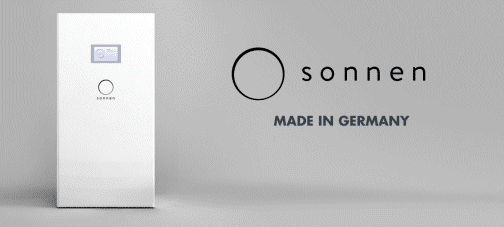 Sungrow inverters are made by China's largest string inverter manufacturer – ranked no.3 globally. You'd be hard pressed to find a better quality inverter in the price range – and more with more than 26,000MW of Sungrow inverters installed globally; that is a major vote of confidence in the brand.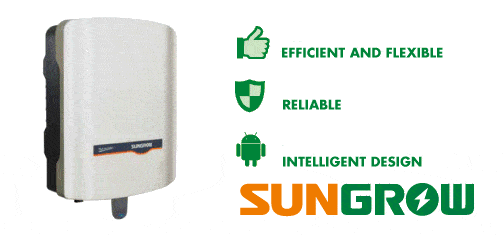 Tesla Powerwall represents the much-anticipated next-generation of home battery system technology that enables you to maximize self-consumption of your solar electricity output.
Super-efficient, stylish, compact, safe and simple to use; Tesla Powerwall heralded the dawn of Australia's home energy storage revolution!
Energy Matters' parent company is an official Tesla Energy Authorized Reseller – this ensures you receive the very best in Powerwall installation and support. Learn more about Powerwall.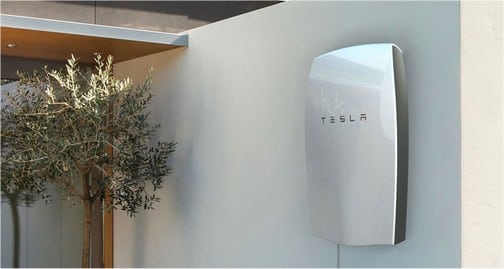 SMA is the world's leading manufacturer of solar grid connect inverters, with 35 gigawatts of products installed globally. SMA has continued on the tradition of excellence with the Sunny Boy Storage 2.5; an award-winning battery inverter that operates seamlessly with most solar power systems and the Tesla Powerwall battery.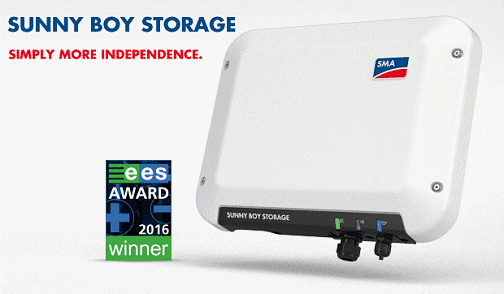 Ingeteam solar inverters have been tried and tested around the world for more than 15 years – and now this respected European brand is available in Australia! A compact inverter, Ingeteam INGECON SUN products offer excellent performance in high temperatures; perfect for Australian conditions. Learn more about Ingeteam solar inverters.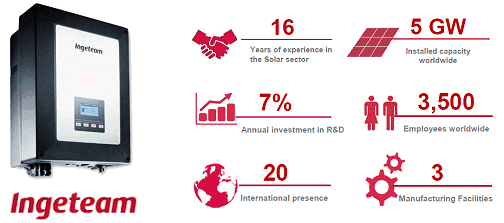 Maintaining a focus on quality, we round off these packages with an Australian made and designed SunLock mounting system and Energy Matters' professional, CEC accredited installation.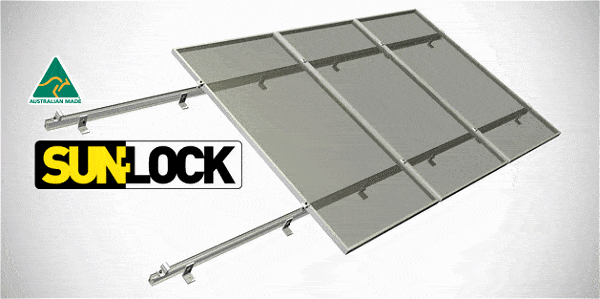 Additional notes, terms and conditions
Terms and conditions associated with this Brisbane metro offer can be viewed here.
Call our Brisbane solar team today on 133SUN (133 786) or register your interest via the form below.
Enquiry