Live in comfort, while taking more control over your energy costs with a solar power + battery system from Energy Matters. Buy now and receive a deep discount and generous rebate part of Energy Matters' 10th birthday celebrations!
Call our Adelaide team today on 133-SUN!
Adelaide Metro Solar + Battery Specials!
(Call 133-SUN or get a quick quote for pricing in other areas)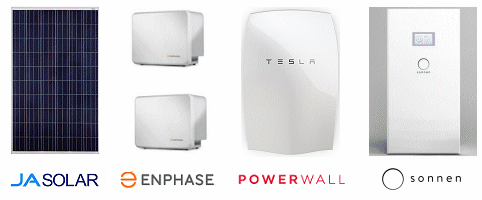 These Packages Include:
3.12kW Starter Package:
12 x 260W High Performance JA Solar Panels
12 x Enphase M215-60-230-S22 Micro-Inverters
2 Enphase AC Battery (1.2kWh each)
1 x Envoy S Metered
Australian Designed & Made SunLock Mounting System
Professional, CEC Accredited Installation
BONUS! $300 Cash Back
4.16kW Advantage Package:
16 x 260W High Performance JA Solar Panels
SG5KTL-D Sungrow Solar Inverter – A Global Leader
4kWh Sonnen Battery – Europe's Leading Brand
Australian Designed & Made SunLock Mounting System
Professional, CEC Accredited Installation
BONUS! $375 Cash Back
5.2kW Advantage Package:
20 x 260W High Performance JA Solar Panels
European-Made Ingeteam Solar Inverter
1 x Sunny Boy Storage 2.5 – *NEW RELEASE*
1 x SMA Energy Meter
1 x 6.4kWh Tesla Powerwall Battery
Australian Designed & Made SunLock Mounting System
Professional, CEC Accredited Installation
BONUS! $375 Cash Back
Estimated annual electricity savings [1]:
3.12kW system: $1,369 – $1,803 a year
4.16kW system: $1,825 – $2,404 a year
5.2kW system: $2,282 – $3,005 a year
Great investment + add value to your home
Not only will solar panels add value to your home, it's also a great investment in other ways. For example, this solar panel system can offer far better rate of return than many other investments!
Slam your electricity bills
South Australia's electricity prices have seen massive increases during recent years. Buffering against electricity rate hikes is another compelling reason to buy solar now!
Additionally, under South Australia's feed in tariff program, you'll receive 6.8c/kWh minimum for surplus electricity generated by your system exported to the mains power grid.
[1] Estimated South Australia and Adelaide electricity bill savings detailed above based on 36.7c per kilowatt hour electricity price and 5.3c feed in tariff with 70% to 100% consumption of produced electricity.
Energy Matters South Australia Solar Guarantee
Your solar investment deserves the protection of a rock-solid warranty – and we deliver with generous warranties and our unique system performance guarantee on selected systems; protecting the purchases our South Australian customers for years.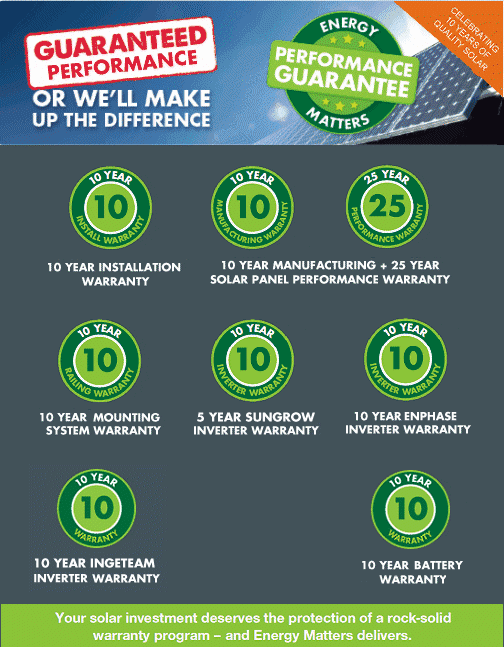 About the components
JA Solar offers power with peace of mind – solid quality and solid performance from one of the world's leading manufacturers of solar panels. JA Solar's cells are so good, other manufacturers buy them to use in their own solar panels!
The Enphase AC Battery boasts 1.2kWh capacity and a modular design that enables you to quickly and easily add more units as required. The AC Battery has a 10-year warranty based on 2 cycles per day – double the value and more rapid payback! With a 96% round-trip efficiency, the AC Battery can help you make the most from your solar power system and increase your level of energy independence.
Also included with this package are Enphase microinverters; which can harvest more power from solar panels compared to a conventional single string inverter system. Additionally, the use of microinverters overcomes the issue of a single potential point of failure and also provide better performance in arrays where there may be some shading or soiling of some panels.
Each microinverter communicates with the Enphase Envoy, which in turns communicates with the Enlighten monitoring system. Via a user-friendly online portal you'll able to monitor the performance of your system.
Further details on Enphase Energy Storage.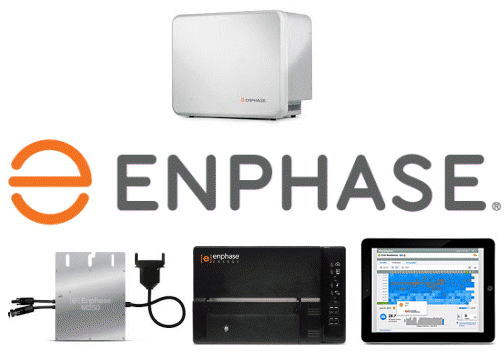 The expandable, German-made sonnenBatterie Eco and sonnenAp will help you reap the maximum benefit from your rooftop solar panels by assisting you in taking increased control over your mains grid energy use. Easy to expand due to its modular design, this Sonnnen battery system is a great solution for high discharge applications. More about Sonnen.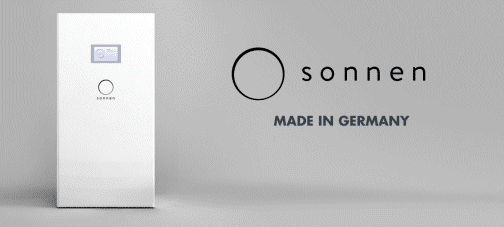 Sungrow is a leading inverter manufacturer – the largest producer in China and third largest in the world. Built to last, Sungrow inverters have exceeded 26000MW of installation capacity globally.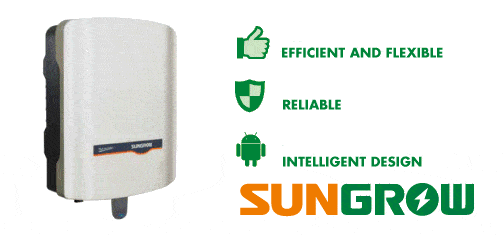 Tesla Powerwall enables you to make better use of your solar power system by storing surplus energy for use during the evenings and under unfavourable conditions. Housed in a stylish but strong outdoor-rated enclosure, the Tesla Powerwall battery is a compact, robust battery system backed by a ten-year warranty. Energy Matters' parent company is one of only a few Australian official Tesla Energy Authorized Resellers. Discover more of Tesla Powerwall's features.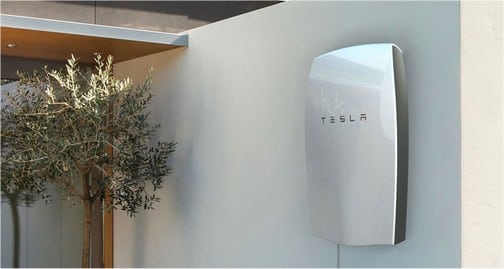 SMA Sunny Boy Storage battery inverters offer superior efficiency. Manufactured by the world's leading manufacturer of solar inverters; Germany's SMA, the award-winning Sunny Boy Storage 2.5 is ideally suited to serving the electricity demand of a private household. A direct connection to Sunny Portal / Sunny Places enables you to monitor performance in real time from your computer or your handheld device.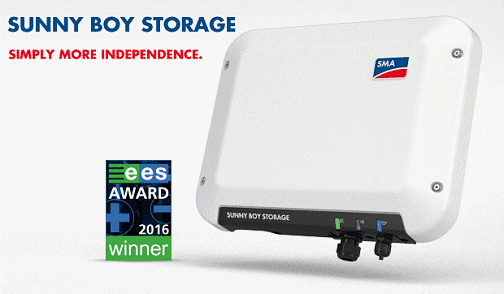 Made in Europe, Ingeteam solar inverters offer excellent performance in Adelaide's often hot conditions. More than 5 gigawatts of Ingeteam solar inverter products have been shipped globally and we're excited to be offering these inverters to our residential customers in South Australia. Ingeteam will help you gain increased energy independence! Discover more about Ingeteam.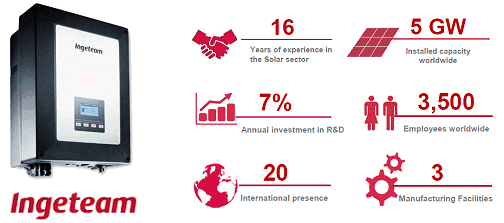 The SunLock mounting system is designed by Australian solar installation professionals and also made in Australia.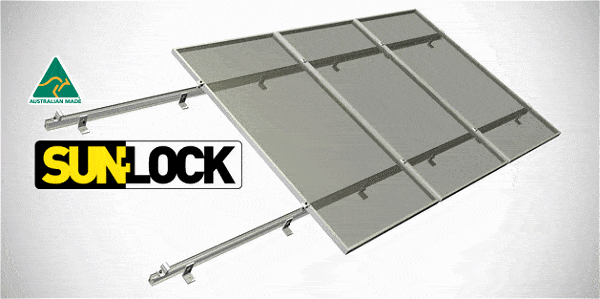 Additional notes, terms and conditions
Terms and conditions associated with this Adelaide metro offer can be viewed here.
* South Australia – call our Adelaide solar power team on 08 7122 5086 or register your interest via the form below
Enquiry