Join the solar + storage revolution and during Energy Matters' 10th birthday celebrations, take advantage of our low prices and cash rebate!
Increase your energy independence and make the most from solar power – store it! Call us on 133-SUN and secure your system now!
Hobart Metro Solar + Battery Specials!
(Call 133-SUN or get a quick quote for pricing in other areas)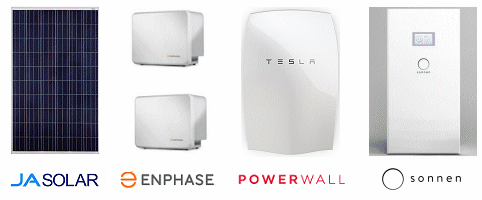 These Packages Include:
3.12kW Starter Package:
12 x 260W High Performance JA Solar Panels
12 x Enphase M215-60-230-S22 Micro-Inverters
2 Enphase AC Battery (1.2kWh each)
1 x Envoy S Metered
Australian Designed & Made SunLock Mounting System
Professional, CEC Accredited Installation
BONUS! $300 Cash Back
4.16kW Advantage Package:
16 x 260W High Performance JA Solar Panels
SG5KTL-D Sungrow Solar Inverter – A Global Leader
4kWh Sonnen Battery – Europe's Leading Brand
Australian Designed & Made SunLock Mounting System
Professional, CEC Accredited Installation
BONUS! $375 Cash Back
5.2kW Advantage Package:
20 x 260W High Performance JA Solar Panels
European-Made Ingeteam Solar Inverter
1 x Sunny Boy Storage 2.5 – *NEW RELEASE*
1 x SMA Energy Meter
1 x 6.4kWh Tesla Powerwall Battery
Australian Designed & Made SunLock Mounting System
Professional, CEC Accredited Installation
BONUS! $375 Cash Back
Estimated annual electricity savings [1]:
3.12kW system: $758 – $976 a year
4.16kW system: $1,010 – $1,301 a year
5.2kW system: $1,263 – $1,626 a year
Electricity prices in Tasmania have jumped in the last few years and will likely continue to creep up.
Solar is a solid investment – for example, this system installed in Hobart will add value to your home and can also provide an annual return on investment better than cash in the bank!
Slash or even wipe out your electricity bill!
For any surplus energy you'll be credited by Aurora Energy 8c per kilowatt hour for power exported to the mains grid.
[1] Estimated electricity bill savings in Hobart and Tasmania noted above based on 24.1c per kilowatt hour electricity price and 5.6c feed in tariff with 70% to 100% consumption of produced electricity.
Energy Matters Tasmania Solar Guarantee
Our rock-solid guarantee program means in the unlikely event an issue occurs with your solar power system, your purchase is covered – for years. We supply this guarantee with total confidence as we only provide quality systems to households in Hobart and throughout Tasmania; installed by trained and accredited solar installation professionals. You'll also have the peace of mind through our unique system performance guarantee program; available with selected systems!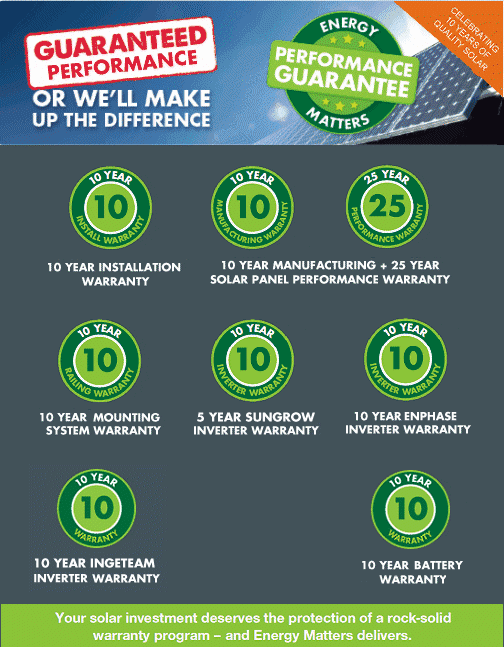 Energy Matters makes solar simple
We know how confusing the topic of solar energy systems can be and we'll explain it to you in as little or in as much detail as you require. It's our goal to provide you with the right advice and the right system for your needs. We understand solar is not a "one-size-fits-all" investment and we will be with you every step of the way to provide you with superior service and end results! Call our friendly team on 03 6344 9991 today!
About the components
JA Solar has shipped more than 11GW of solar cells and panels since commencing production in 2010. The company is a Tier 1 module supplier and offers high conversion efficiency, high reliability and high power output; with each panel providing higher output than its nameplate rating.
Enphase AC Battery has arrived in Australia and you can be among the first to take advantage of this revolutionary modular energy storage system that can help you towards energy independence! Each unit stores 1.2kWh and the system enables you to add extra batteries as you wish. Get the most of your high value electricity with Enphase AC Battery with the peace of mind that you're covered by a 10 year warranty!
Optimized for use with AC Battery, Enphase microinverters are the world's leading microinverter brand. Attached to each panel in an array; a stand-out feature of Enphase in increased system availability. A single malfunctioning panel will not have such an impact on the entire array and unlike in a conventional string inverter system where inverter failure results in a system coming to a standstill; the per panel inverter arrangement means your system will continue to produce power in the event of a microinverter failing.
Each microinverter communicates with Enphase Envoy, which connects to the Enlighten monitoring system. You'll be provided access to an online portal where you'll be able to monitor the performance and health of each panel and overall system.
Read more about the benefits of Enphase Energy Storage.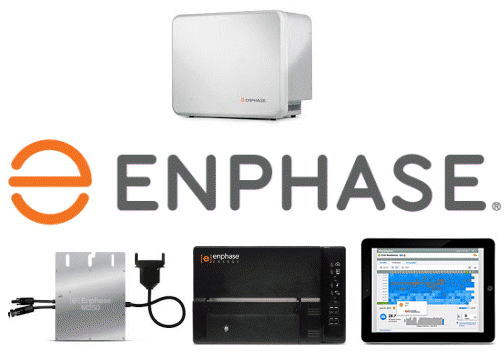 sonnenBatterie Eco is an elegant, affordable and powerful all- in- one battery solution controlled by intelligent software to manage energy use andcomplete with a user-friendly online interface for monitoring your system's performance. More information on Sonnen batteries.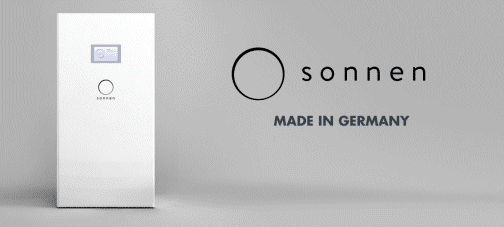 Sungrow inverters, ranked no.3 globally, are used in over 26GW of solar installations around the world; including many installations in Australia. These inverters offer solid performance and a wide range of features to help you get the most from your solar array.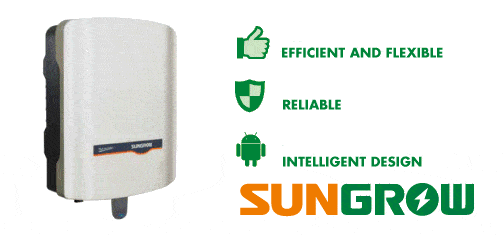 The Tesla Powerwall home battery helps you maximize the potential of your solar panel system. The much-anticipated Powerwall enables you to store 6.4kWh of useable energy; all in a compact, secure and stylish wall-mounted unit. Our parent company is a Tesla Energy Authorized Reseller, ensuring you receive outstanding installation and support services. Read more about Tesla Powerwall.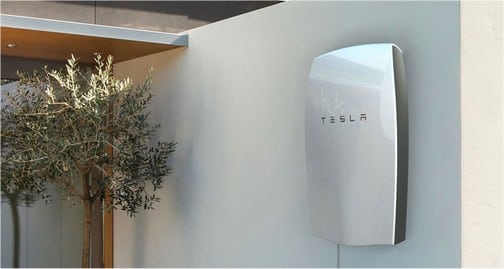 SMA inverters offer incredible efficiency and are one of the most popular choices for Australian solar power system installations – and around the world. A leader in solar technology, over 35 gigawatts of SMA inverter products are in use globally. SMA is a German company, proud of their tradition in creating the finest solar and battery inverters on the market; such as the award-winning Sunny Boy Storage 2.5.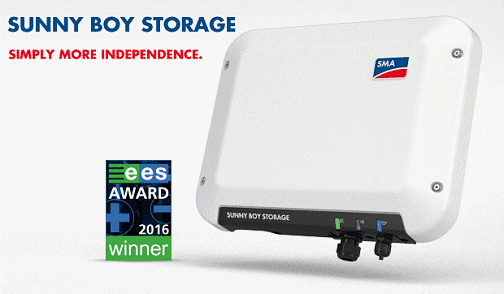 A relatively new name for Australia and well-respected elsewhere; Europe's Ingeteam has been manufacturing electrical components for decades and solar inverters for 16 years. Designed and manufactured in Pamplona, Spain, more than 5GW of Ingeteam solar inverters have been shipped globally to date – and the company's successes include flawless performance at Australia's Royalla Solar Farm. Discover more about Ingeteam solar inverters.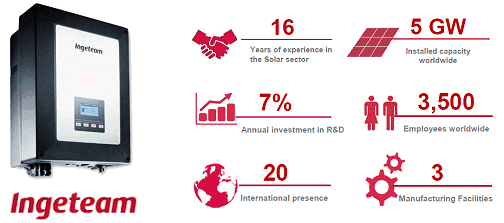 Our SunLock mounting systems were designed by Australian professional installers. Incredibly robust, they are not only Australian-designed, but Australian made too.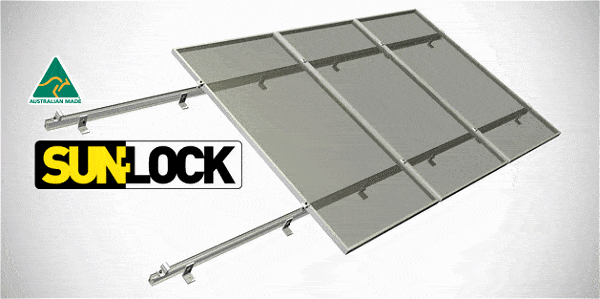 Additional notes, terms and conditions
Terms and conditions associated with this Hobart metro offer can be viewed here.
Call our Hobart solar power specials team today on 03 6344 9991 or register your interest via the form below!
Enquiry