Solar is one of the best investments around – make the most of your rooftop real estate. Call our Melbourne team on 133-SUN (133 786) while government solar subsidies and our amazing cash rebates on selected solar power + battery systems last!

Melbourne Metro Solar + Battery Specials!
(Call 133-SUN or get a quick quote for pricing in other areas)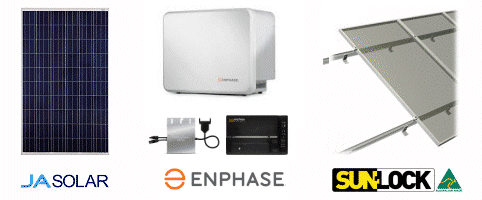 These Packages Include:
3.12kW Solar + Storage Components:
12 x 260W High Performance JA Solar Panels
12 x Enphase M215-60-230-S22 Microinverters
2 x Enphase AC Battery
1 x Enphase Envoy S-Metered
$650 Cash Back* – FINAL DAYS!
Australian Designed & Made SunLock Mounting System
Professional, CEC Accredited Installation
4.16kW Solar + Battery Components:
16 x 260W High Performance JA Solar Panels
16 x Enphase M215-60-230-S22 Microinverters
3 x Enphase AC Battery
1 x Enphase Envoy S-Metered
$825 Cash Rebate* – FINAL DAYS!
Australian Designed & Made SunLock Mounting System
Professional, CEC Accredited Installation
Estimated annual electricity savings [1]:
3.12kW system: $857 – $1,100 a year
4.16kW system: $1,143 – $1,466 a year

An investment with great returns
Think of installing solar panels as an investment rather than an expense – an investment that out-performs many others these days!
[1] Estimated Melbourne and Victoria electricity bill savings range noted above based on average TOU Peak 25.8c per kilowatt hour electricity price, 6.2c feed in tariff and 70% to 100% consumption of produced electricity.
Confused about solar? We make it simple
Buying solar doesn't have to be a headache. Thousands of households in Melbourne and throughout Victoria have joined the rooftop revolution with an Energy Matters supplied and installed home solar power system. We're here for you every step of the way to help you enjoy a hassle-free solar experience.
Upgrade options also available – call 133SUN (133 786) for details!
Energy Matters Victoria Solar Guarantee
We only use leading brand components in all our systems, installed by accredited solar professionals. However, our robust guarantee program in Victoria also includes a unique system performance guarantee on selected systems to assure your solar purchase will be protected for many years.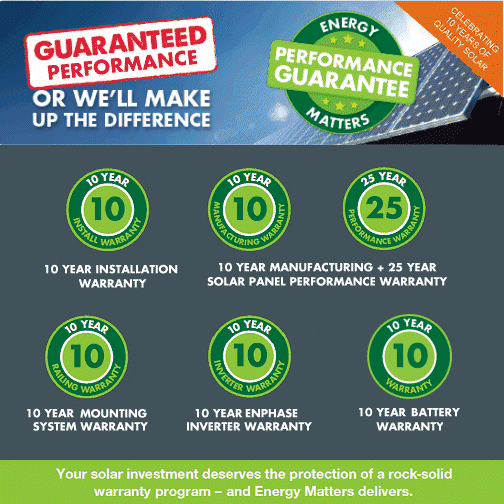 About JA Solar modules
Named one of the world's most bankable solar brands by Bloomberg New Energy Finance, JA Solar has been producing high quality solar panels since 2010 and is a vertically integrated, Tier 1 module supplier. All JA Solar panels feature an outstanding power positive tolerance, meaning the actual wattage output of each panel is higher than the nameplate rating; providing you with more solar bang for your buck.
About The Enphase Battery System
Thinking energy independence? Enphase AC Battery is a revolutionary modular energy storage solution with a clean, modern look. Wall-mounted and very compact, this plug-and-play battery has a capacity of 1.2 kilowatt hours and you can add more modules as you need them.
The AC Battery, which is supported by a 10 year warranty, is optimized for use with Enphase microinverters that are also included in this great package.
Conventional string inverters are limited by the lowest performing panel in an array, but Enphase Energy microinverters extract the most power possible out of each panel.
The use of microinverters also allows for more complex solar power system design. With more than 10 million units sold and a solid track record, Enphase Energy is so confident in its products that each microinverter is backed with a 10 year limited warranty.
The Enphase Envoy connects each microinverter unit to Enlighten, Enphase's monitoring system. You'll be able to track your energy production, monitor your system's health, and share your data; all from a simple, mobile-friendly interface.
More information on Enphase Energy Storage.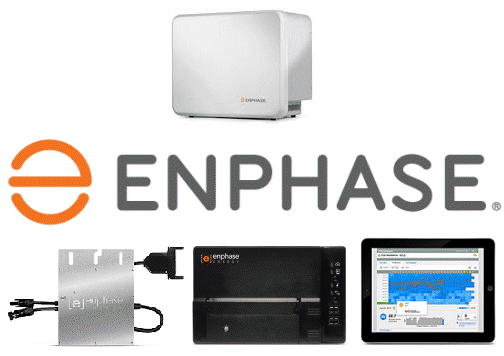 About SunLock mounting systems
SunLock mounting systems are designed by Australian installers for Australian conditions. Manufactured locally, SunLock sets the standard for the new generation of solar racking.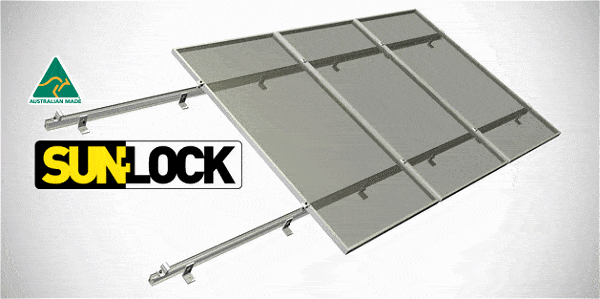 Notes, terms and conditions
Terms and conditions associated with this Melbourne metro offer can be viewed here.
Call our Melbourne solar power specials team today on 133SUN (133 786) or use the form below!
Enquiry
| | |
| --- | --- |
| Your First Name: | |
| Your Email: | |
| Phone number | |
| Subject: | |
| Comments | |
| | |