In recent years, there has been a growing trend in Australia towards adopting renewable energy sources, especially solar energy. In Victoria, the state government has introduced a range of incentives to encourage businesses to adopt solar energy and reduce their carbon footprint. These incentives include solar rebates, subsidies, and renewable energy certificates or solar credits.
As the trend towards solar energy adoption strengthens in Australia, exploring incentives becomes pivotal. For businesses in Victoria considering the shift, Energy Matters provides a practical avenue. Get FREE solar quotes now, ensuring your journey towards sustainability is not only supported by incentives but also tailored to your specific needs and goals.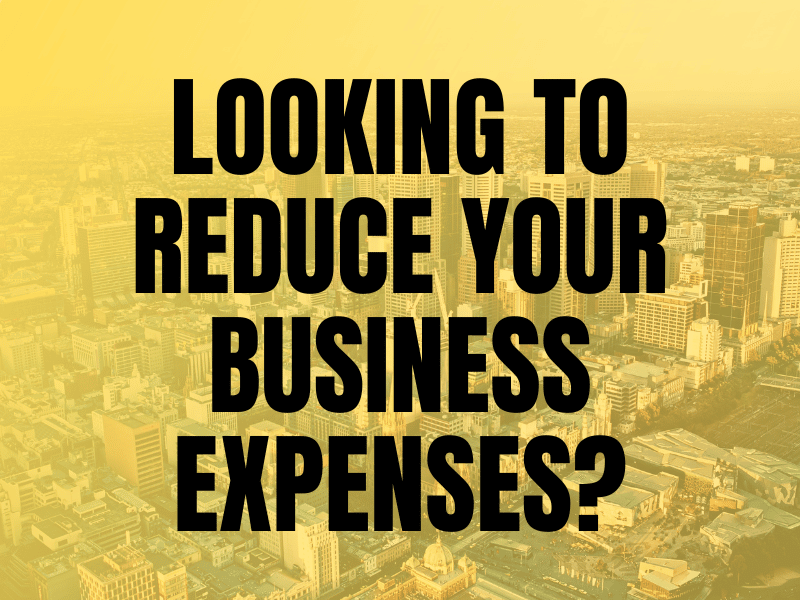 State-wide subsidy program for small businesses' solar electricity
Federal and state authorities have offered incentives for companies that allow commercial solar energy to be installed. The benefits of commercial solar installations are increasing in solar for businesses in Victoria thanks to the attractive rebates available to them. Commercial solar rebate in Victoria helps businesses see returns on investment quicker by providing an additional revenue source. The rebates vary in configuration and range from 30kW solar systems to 100k solar panels. The 100kW solar panels are also cost-efficient.
Check out our page to learn more about each state's commercial solar rebates, grants & incentives
Is solar energy suitable for your business? Solar energy has numerous advantages that are worth investigating. Investing in solar will minimise your operational costs, reduce your company's carbon footprint, and prepare it for the future. A commercial property with a solar installation is excellent for business.
When installing commercial solar for a company, it is crucial to be informed of all types of federal government solar rebates, incentives and the many benefits these provide, as they may help Australian businesses become future-ready and sustainable for years to come.
Contact us today for up to 3 FREE quotations from commercial solar firms we've pre-qualified and vetted for their track record of delivering Australia's best business solar systems.
Commercial systems and small-scale technology certificates (STCs)
STCs are primarily offered for residential users.
Currently, renewable energy systems with a minimum of 100 kW output can access federal incentives.
What are STCs and how can I access them for my commercial system?
Your system, solar power plant or hydro system, will receive a specific number STC. This STC represents one MWh (megawatt hour) of energy displaced from renewable sources. Depending upon the anticipated MWh of energy displaced or generated within 5 years, the number of STCs assigned will vary. For an installation that will generate 100 MWh in 3-5 years, the system would be assigned 100 STCs. All STCs are assigned their unique price based on the market. The value of an STC was $37 in December 2022.
Commercial systems and Large-Scale Generation Certificates (LGCs)
As part of its Renewable Energy Target, the Australian government created Large Scale Generation Certificates (LGCs) (RET). A programme aims to lower electrical sector carbon emissions and promote sustainable and renewable energy sources.
Businesses can benefit from the Large Scale Renewable Energy Target (LRET) and Large Scale Generation Certificate if they are interested in installing large commercial solar systems with more than 100kW. (LGC). Businesses can purchase and sell renewable energy produced by massive solar power systems thanks to an LGC.
A solar energy system must be authorised before generating LGCs. The first requirement is that the system won't be based on fossil fuels. The second is that the system must be larger than 100kW.
Check out our page to learn more about large-scale generation certificates.
Tired of being the last to know about updates in the renewable energy world? Missed out on a state rebate or incentive? Looking to find out more about how you can save on your utility bills? Subscribe to Energy Matters' weekly newsletter and keep updated with Australian and international news, incentives, and offers.
Upgrading existing solar for Victorian small businesses
The Victorian government has also introduced many policies to support the growth of the solar energy sector. This includes the establishment of a Renewable Energy Target, which requires that a certain percentage of energy consumed in Victoria come from renewable sources. The government is also working to streamline obtaining permits and approvals for renewable energy projects, making it easier for businesses to install solar energy systems.
Check out our page to learn more about Victoria's Increases Renewable Target to 95 Per Cent by 2035.
Victoria's rebates and incentives for commercial solar systems
Solar for Business Program
One of the key incentives for businesses in Victoria is the Solar for Business program. This program provides rebates to eligible businesses that install a solar energy system on their premises. The rebate amount is based on the size of the system and the amount of electricity generated. This program encourages businesses in Melbourne and Victoria to invest in renewable energy and reduce carbon emissions. To take advantage of the rebate, businesses must submit rebate and interest-free loan applications before 6:00 p.m. on June 30, 2023.
Rebates can lower the upfront cost of installing solar on a business's premises by up to 50%, and there is also the option of an interest-free loan. Businesses are eligible for a maximum rebate of $3,500.
By lowering the upfront cost of installing an approved small-scale solar PV system up to 30kW inverter capacity, this initiative will lower energy costs for eligible businesses.
In other words, the total rebate will be at most $3,500, or 50% of the cost of any approved system. For instance, the rebate amount applied is $3,500 (not $5,000) if the net cost of solar is $10,000 or $2,000 (not $3,500) if the net cost is $4,000.
GST and any Small-scale Technology Certificate contributions are included in the net costs (STCs).
All entity types, including nonprofits and charitable organisations, are qualified for the solar for business incentives in Melbourne and Victoria as long as they complete the requirements
Be the owner of a business that employs at least one person, not including the business owner, and less than 50 full time equivalent (FTE) employees

Operate from non-residential premises.

Operate from premises that are individually metered

Have not previously received a Solar for Business rebate

Have your system installed by a

Solar Victoria approved solar retailer

as detailed on Solar Victoria's website

Install a solar system with an inverter capacity size up to 30kW, and detailed on the

Solar Victoria approved product list
Businesses can apply for the Solar for Business rebate whether they own or rent their premises. A business cannot apply a rebate application on its behalf through a rental provider or landlord of the business premise.
You can be eligible for a Solar Homes rebate if you meet the eligibility criteria for the residential programme and your home acts as your main place of business.
Business owners can apply for an interest-free loan to reduce costs further. The loan amount will be determined based on your quote provided to Solar Victoria. The amount of loans available is from $1,000 to $5,000. You can make payments over 12 or 24 months or a lump sum payment sooner.
Applying for a Solar for Business Program rebate
Make sure you understand the criteria for eligibility for the Solar for Business rebate program before signing a contract to install a solar system.
To determine whether a solar system is suitable for your business, research them.
Check Solar Victoria's page to learn more about how to apply solar for business rebates.
What kind of businesses benefit from commercial solar rebates and incentives in Victoria?
More savings for small business owners
Installation of solar panels in commercial buildings can also involve more money than expense. Solar power is a cost-saving technology that helps companies reduce their electricity bill. The State government offers significant solar energy savings to make installation easier and cheaper for smaller solar energy businesses. Since 2010 solar modules' cost has fallen by 89%. In the wake of reducing solar panel costs, installing is more practical. Solar energy will also help you prevent the increase in energy costs for future events.
Huge savings on your power bills
Commercial solar PV systems are generally cost-effective in terms of energy savings. Solar panels are a good investment and will help you reduce your energy bills monthly and annually. The government's solar rebate program allows companies to use heavily subsidies-funded solar systems.
The Victorian government has taken significant steps to encourage businesses to adopt solar energy. These incentives and policies have helped to create a supportive environment for businesses that want to reduce their carbon footprint and invest in renewable energy. With the growing demand for renewable energy and the increasing availability of affordable solar energy systems, there has never been a better time for businesses in Victoria to invest in solar energy bills.
Read more about business rebates:
Electricity rebate in Melbourne and Victoria
Energy bill relief for small businesses
Under the Energy bill relief plan, the Commonwealth Government is partnering with states and territories to provide $3 billion in targeted electricity bill assistance to eligible Australian households and small businesses.
Businesses under the "small customers" category for electricity rebates whose annual energy consumption is less than 40 MWh are eligible for energy bill relief. Depending on when they get their electricity bill, eligible businesses will begin receiving this bill relief on or after July 1, 2023.
There is no action required by small businesses to get the electricity rebate in Melbourne and Victoria.
Switching to a better energy plan?
If you're looking to save money on your electricity and gas bills, Energy Matters can help using our "Energy Health Check"!
"Energy Health Check" is a cutting-edge energy comparison tool that makes it easy to compare the most competitive energy plan offers in your area. We collect the data from our wide range of trusted retailers, allowing you to decide on the switching plan and find the best deal for your needs.