If there was ever any doubt that the team behind Renovate or Rebuild are serious about making sustainability mainstream, then winning a prestigious Banksia Sustainability Award should put that to rest. The Blue Tribe Company, the brainchild behind the hit TV show, was awarded the Communications For Impact award, beating out some stiff competition including Coles Group Limited and Yarra Valley Water. The judges were highly impressed with their innovative and impactful approach to transforming the sustainability performance of the entire housing industry.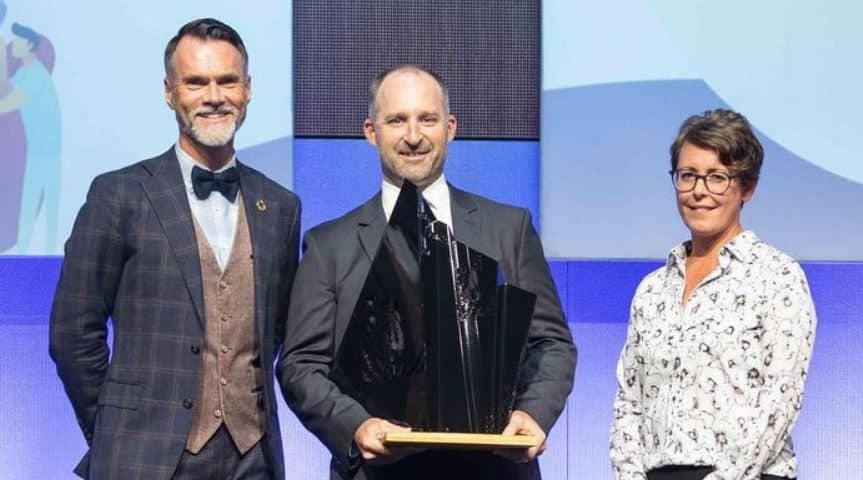 Reality TV with a Green Twist
Renovate or Rebuild has been a huge success since it first aired on 9Life late last year. The show takes on a unique mix of reality TV celebrities, the latest in behavioural science insights, and a mission to make sustainable building options more accessible to a broad audience.
In each episode, fan-favourites from past seasons of The Block, Australia's cherished home renovation show, are pitted against one another to assist a family whose home is no longer meeting their needs. The two teams must convince the family to either renovate or rebuild the home to make it more healthy, comfortable and energy efficient – without breaking the budget. The winner is the team that presents the design the owners like best.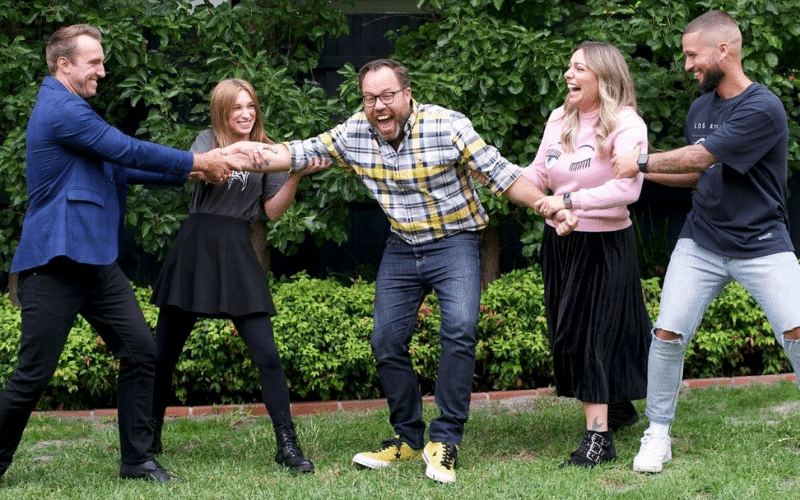 Each week Energy Matters, the show's major partner and in-house "solar experts", helped the teams to find solar and energy storage solutions that would save the families money on their energy bills and make their homes more sustainable.
Renovate or Rebuild has all the hallmarks of compelling reality TV: it's fun and funny, with larger-than-life personalities and a healthy dose of friendly competition. The twist, however, is in its ability to educate viewers about the benefits of sustainable building, without being heavy-handed or patronising. It's a fun and engaging way to get people thinking about the impact their homes have on the environment, and how they can make changes that will save money and improve their quality of life.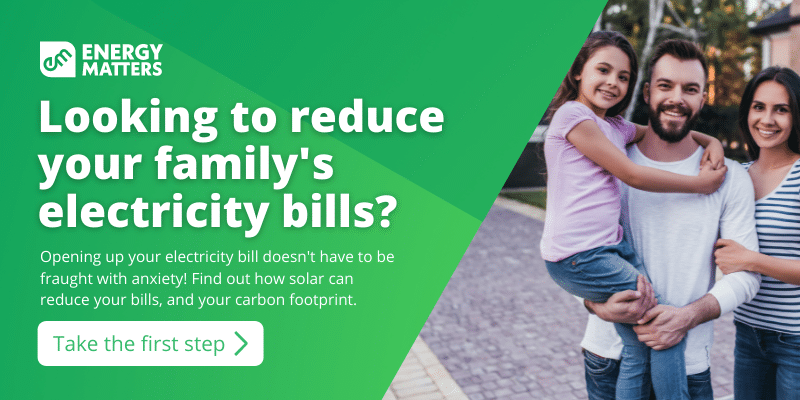 The Science of Sustainability
The Blue Tribe Company, founded by sustainability innovator and former CSIRO Energy Systems Manager James McGregor, is dedicated to developing solutions to some of the world's biggest environmental and social challenges
In conceptualising Renovate or Rebuild, McGregor and his team drew on the latest insights from behavioural science to design a show that would motivate people to take action on sustainability, without preaching at or alienating them.
A notable takeaway from the research involved removing certain buzzwords like "sustainability" and "green". McGregor explained that these words, rightly or wrongly, trigger our "tribal" instincts, and for many, still conjure up images of hippies and tie-dye shirts.   
"The average consumer does not resonate this and will think 'that is not my tribe and it's not for me'," James explains. "The target audience is not sustainability people – they would be looking for more detail."
Instead the show focuses on the underlying benefits of sustainable choices, such as healthy, mould-free homes that cost little to heat, cool and power.
Award-Winning Show a "Crazy Idea"
The Banksia Sustainability Awards are the longest-running sustainability awards in Australia. Established more than 30 years ago, each award category recognises individuals, communities, businesses and government for innovation and excellence in environmental and social stewardship.
The Communications for Impact award category recognises outstanding initiatives by an organisation that has measurably delivered positive social or environmental change inspire, either within an organisation or across Australia.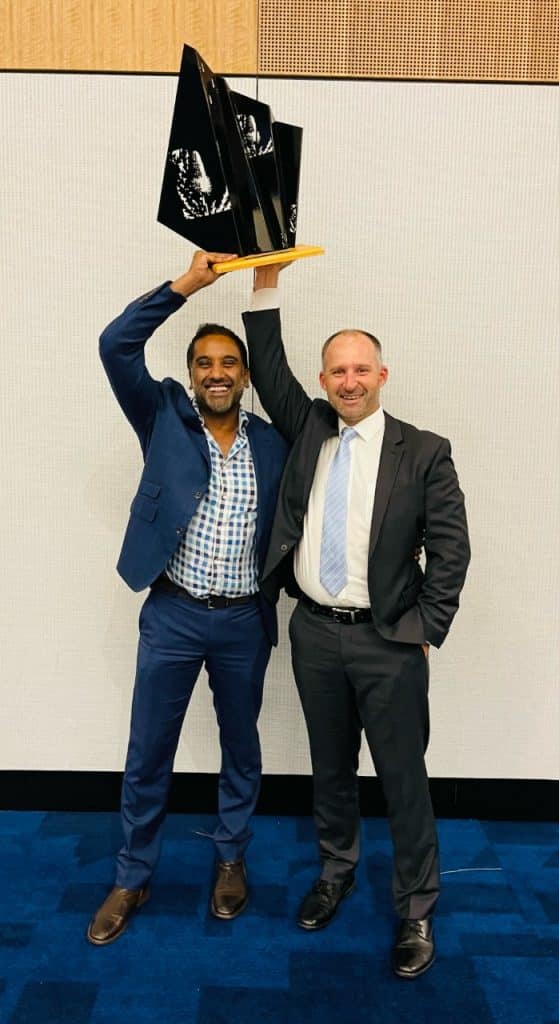 This year's impressive lineup of finalists included Coles Group Limited (VIC), Yarra Valley Water (VIC), Flinders Rangers and Outback Inc (SA), Invasive Species Council (NSW) and, of course, The Blue Tribe Company.
The Blue Tribe Company was announced as the winner at the 33rd Banksia National Sustainability Awards gala event attended by more than 350 people at the Melbourne Convention & Exhibition Centre on the 31st March 2022.
The host of the gala shared the reasoning behind the win.
"Each finalist demonstrated that storytelling, nomatter the format, connects people with ideas and possibilities. They demonstrated that through stories we can change the world", said the host.
"Renovate or Rebuild shows the way that you can promote sustainability to a broad audience, selling them what they want and delivering what they need."
"There's great potential to increase consumer awareness around the need for low carbon homes and how to achieve them, especially with trusted advisors, great content and a communication template that can be used for other projects".
McGregor and his team were thrilled with the result. Addressing the audience, he shared some of the company's journey up to this point.
"This particular project took a village to get off the ground… we've got social sciences, salesmen, CEOs, engineers and all of them played a really critical role in bring this project to life," he said.
"This whole project started as a crazy idea over a cup of coffee, saying well if the social science says the way to get the mainstream consumer interested in sustainable housing is to make a reality tv show, well why don't we do that".
"Steve Jobs was quoted as saying the ones who are crazy enough to think they can chnage the world are the ones that do. This particular award is for those who are crazy enough, who had an idea that could change the world".
Also in attendance was Energy Matter's CEO Roshan Ramnarain, who shared his delight at the win.
"We are thrilled for The Blue Tribe Company and their recognition by the Banksia Sustainability Awards. Renovate or Rebuild is a fantastic example of how television can be used as a tool for positive change, and we at Energy Matters are proud to be part of this journey to help Australians create more sustainable homes."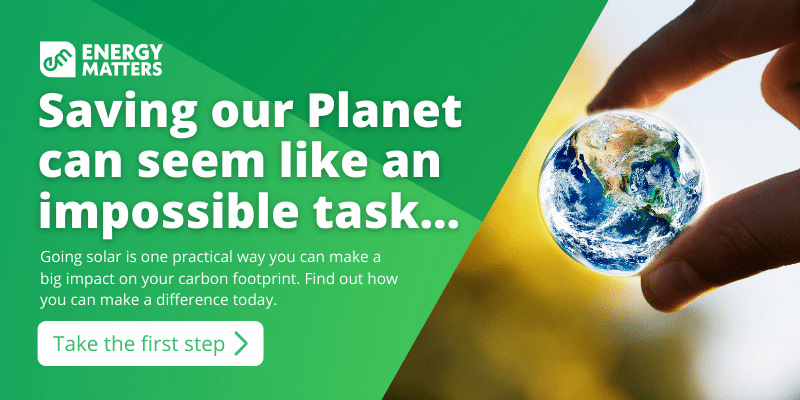 Season Two Coming Soon!
Following the success of the first season, the team is now hard at work on season two of the show, which will be bigger and better than ever. Keep an eye out for updates here.
In the meantime, catch the next episode of Open Homes Australia on Saturday April 9 @ 4:30pm on 9Life!
This season continues the tradition of showcasing incredible Australian homes, breath-taking designs, and sustainable choices that will be sure to inspire and awe you. Featuring some of Australia's most recognisable designers and creatives, as well as many from your favourite seasons of The Block and Renovate or Rebuild – this is a show you don't want to miss!
Looking to go solar? We can help!
Assisting over 30,000 Australians in their transition to clean energy, Energy Matters can guide you toward a solar and/or battery storage solution that fits your lifestyle and budget. Receive up to 3, obligation-free quotes from our trusted network of accredited solar installers. It's fast, free, and takes the hassle out of shopping around.