Across the nation, both residential and commercial spaces are making the move to solar power, in a bid to access cheaper energy as power bills continue to skyrocket. So far, the adoption has been successful and it's only going to further boom as technology and developments continue to expand its growth.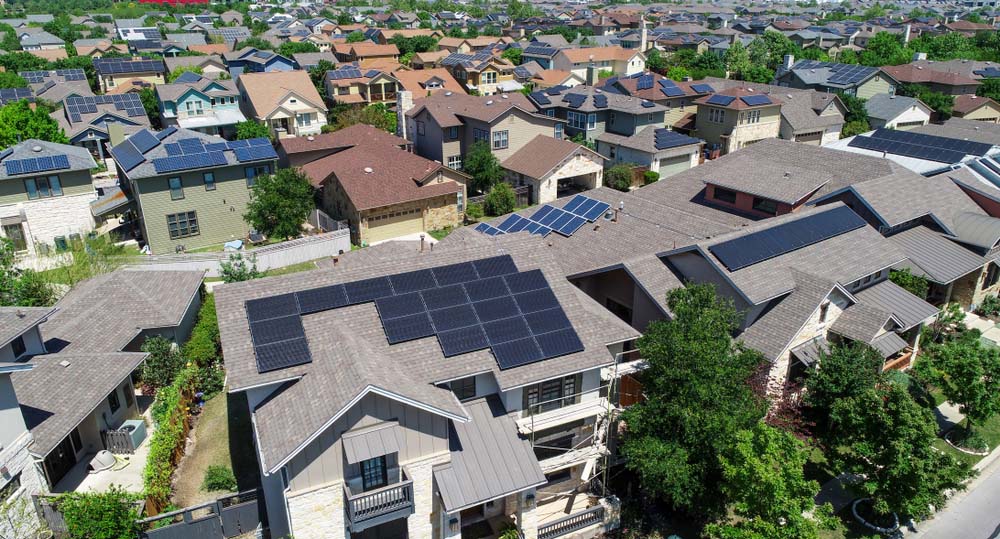 Already a leader in the world of rooftop solar, the country has more than two million of its 13 million homes installed with opens. The AEMO (Australian Energy Market Operator) says households and businesses will generate a quarter of the nation's energy needs by 2040.
According to the Sunday Morning Herald, the number of installation had dropped to about 150,000 a year between 2013 and 2016. In 2010, 350,000 were established across the country, before state feed-in tariff dwindled. Now, this figure is back up to 200,000 as residences across Victoria and NSW absorb energy price hikes for up to 10 per cent annually.
Looking towards new technology for solar power
Experts in the field say a fresh take on distributed energy grids is needed. They suggest a model where electricity is generated from houses, businesses and large-scale renewable developments could decrease bills for those able to install bot batteries and panels, and for those who remain heavily dependent on the grid.
In 2017, a report by the CSIRO on the growth of electricity networks discovered that if sufficient planning went into research by 2050, a distributed energy grid would give up to $2.5 billion to consumers who supplier energy back to the network. They would then see an annual saving on electricity of $414 per household.
Across the country, organisations – such as the Australian Industry Group – have demanded an end to the blurring and disorganisation of the country's current climate and energy policy.
Victoria Energy Policy Centre director Bruce Mountain said that the lack of national policy to direct private investments had so far put a slow-down on developments in the industy. He says customers are now taking "matters into their own hands".
Rapid uptake causes concern
Despite all this, there has been a huge uptake of household solar on a national level, so much so that the Australian Energy Market Commission has concerns that the ageing grid won't be able to handle any further increases. It says there is a dire need for upgrades, in order to cope with the forecasted evolution of renewables across the country.
The SMH says that by 2040, it's predicted that 30 gigawatts of large-scale renewable creation will be required to swap our cold-fired power plants. It will also need 20 gigawatts of dispatchable energy – such as quick-start gas plants – and batteries or hydro pumps to support the renewables. This is likely to cost billions of dollars in upgrades to the transmission networks.
The current lack of national targets has seen Victoria take a stance by legislating a goal of 50 per cent renewables by  2030. Meanwhile, NSW has set its eyes on a target of 35 per cent reduction in emissions on 2005 standards, also by 2030. It's further nominated three specific zones for renewable energy where the government will begin to approval private investments and projects in transmission lines to connect developments to the grid.
Overarching all of this is still the hugely important need to upgrade and integrate ageing infrastructure. If Australia is to continue being a leader in rooftop solar, immediate action (politically and economically) is required.