Last week saw the end of coal fired power in Scotland when remaining generation units at Longannet Power Station were switched off for the last time.
The plant is situated on the north bank of the Firth of Forth, near Kincardine-on-Forth. The largest coal station in Europe when it came online in 1969, the 2.4MW facility burned more than 177 million tonnes of coal over its lifetime. Longannet generated over 400 terawatt hours (TWh) of electricity while in service, enough to power 2.3million homes every year for 46 years.
It also generated a massive amount of carbon emissions and toxic by-products. In 2014, it was named as one of the top 30 polluting power plants in the EU. According to The Guardian, Longannet was responsible for twenty percent of Scotland's total climate emissions, releasing 9.5m tonnes of CO2 in 2013.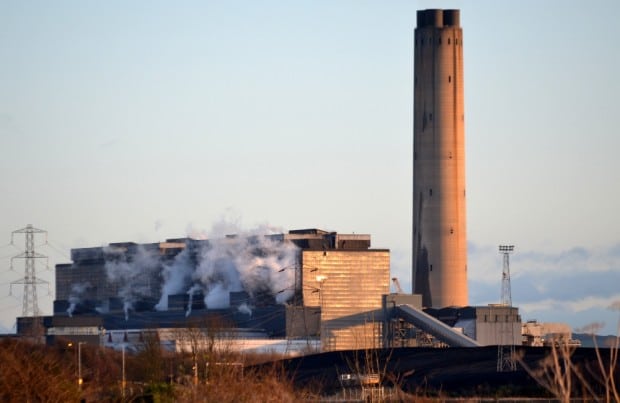 "Coal has long been the dominant force in Scotland's electricity generation fleet, but the closure of Longannet signals the end of an era," said Hugh Finlay, Generation Director at ScottishPower.
"For the first time in more than a century no power produced in Scotland will come from burning coal."
The shutdown of Longannet Power Station isn't expected to threaten Scotland's power supplies; although not everyone agrees. In addition to issues of quantity, there's also the question of voltage control.
"With the closure of Longannet, Scotland thus becomes the first area of the UK to take a serious gamble with reactive power," says Paul Younger; Professor of Energy Engineering, University of Glasgow
ScottishPower has shifted much of its focus to renewable energy development and has six new onshore wind farms under development involving an investment of over £650 million.
The company's currently operating wind power assets include Black Law Wind Farm and Whitelee Wind Farm; the largest onshore wind facility in Europe. ScottishPower Renewables now has 30 operational windfarm sites representing 1,600 MW capacity.
Wind energy in Scotland has been powering along in Scotland this year, servicing the electricity needs of the equivalent of 100 percent of Scottish households for 22 days in January.
The total installed capacity of solar panel systems in Scotland reached 179 megawatts last year; an increase of 28% since 2014.
The Scottish Government has its sights set on 100% renewable electricity generation (gross consumption) by 2020.
Longannet Power Station image credit: Guinnog