Around 240 Canberra homes are now being completely powered by renewable energy, thanks to the commissioning of Australia's largest community-owned solar farm, which has begun powering the region from Majura.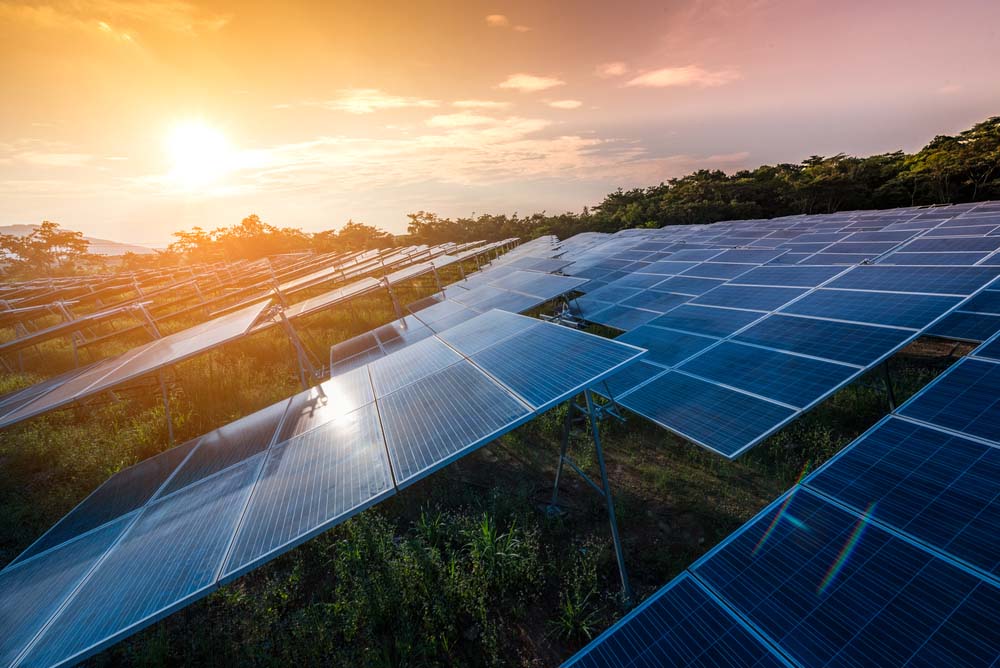 The project is the culmination of investment from around 550 people who contributed anywhere from $500 to $100,000 to make the $2.4 million solar farm possible. It will prevent 1700 tons of carbon dioxide from reaching the atmosphere and is the largest of its kind in the country.
Nick Fejer is the chairman of the project and he said it was the perfect way for people who cannot install solar panels on their home or business for whatever reason to invest in renewable energy.
"We have everything from students who are still in student accommodation but wanted to get on board and have done a small investment, to the other end of the scale who are maybe wealthier and keen to provide for future generations with a larger sum of money," he said.
The investors will only receive a five per cent return for their input, but the tangible impact on the local environment and sustainability is massive.
Majura not the only community solar farm in Australia 
While the Majura project is the largest community solar farm to date, there are many other projects around the country that have been funded by local investors as well.
In northeastern New South Wales, the towns of Lismore, Lennox Head and Yackandandah have all banded together as part of the Lismore Community Solar initiative. This project is made up of two solar farms, including Australia's largest floating solar farm on the overflow ponds at the East Lismore Sewage Treatment Plant.
Lismore City Council's Environmental Strategies Officer Sharyn Hunnisett hopes that it provides a template that other councils and communities can use moving forward.
"'It has already generated interest both nationally and internationally as a model for government and community cooperation, with investors receiving a return better than that of a bank," she said.
The regional township of Goulburn is also working on their own community solar project which should begin to power local homes and businesses in the near future.
The Goulburn community solar and battery project is the brainchild of the not-for-profit group Community Energy 4 Goulburn and it is majority-owned by locals who invested at $400 a share.
CE4G's president Peter Fraser said the project – which includes a stand-by 400kW/800kWh battery – would be largely constructed by locals as well.
"It's a great opportunity for local contractors and developers to get involved in this important technology, not just for the jobs it creates but also for the chance to learn new skills that will be in increasing demand over the next decades," he said.
"The whole idea of community energy is to keep the profits within the community rather than sending those profits to a corporation that has no direct connection to our community. And the more jobs we also keep in Goulburn the better."