Enphase Energy, Inc. has upped  production plans for its AC Battery, based on expected strong demand in Australia and New Zealand.
Volume projections provided by distributors put the expected sales tally at 70,000 Enphase batteries in Australia and New Zealand alone over the next year. Some of this demand will be driven by the looming end of the legacy Solar Bonus Scheme in New South Wales.
"The demand from both installers and homeowners for the Enphase AC Battery in the lead up to its debut in Australia and New Zealand has exceeded our expectations," said Nathan Dunn, managing director of Enphase Asia-Pacific.
"Installers are telling us the Enphase Storage System offers the simplest installation on the market, and their customers are just as excited, with many paying for the system without even seeing it."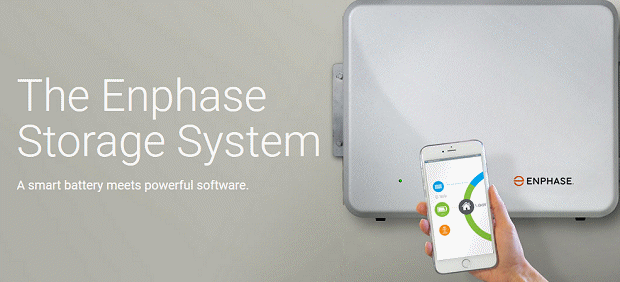 We reported late last month the first Enphase AC Battery shipment destined for the general market had arrived in Australia and now those units are heading out to installers across the country, including Energy Matters.
The Enphase AC Battery system is a modular energy storage solution that occupies a small footprint and offers the ability quickly and easily add extra batteries as required. The battery is based on Lithium Iron Phosphate (LiFePO4 or LFP) chemistry, known for its stability and longer cycle life than other lithium-ion approaches.
The AC Battery system is best suited to applications with low consumption and discharge requirements; but it's very well suited to many residential scenarios.
Installing batteries helps PV owners get the most from their solar panels.
"Homeowners can maximize the value of their solar photovoltaic (PV) system, taking advantage of self-consumption and time-of-use tariff management opportunities now, with an expandable platform for evolving uses for energy storage such as residential peak shaving and grid services," says Enphase.
Test installs performed in Australia in the lead-up to general release have been operating well, winning high praise from installers and system owners alike.
Enphase battery systems, which also feature the Envoy S-Meter and Enlighten monitoring software, are now available for purchase from Energy Matters; either as part of a new solar power + energy storage package or as a retrofit.