Industry leader and solar inverter game-changers FIMER have announced two new platforms set for launch across the utility-scale PV sector. The high-power stringer inverter, featuring multi-MPPT and a modular conversion capability, is designed to suit the demands of decentralised and centralised applications. The innovation also covers 100 percent of utility applications.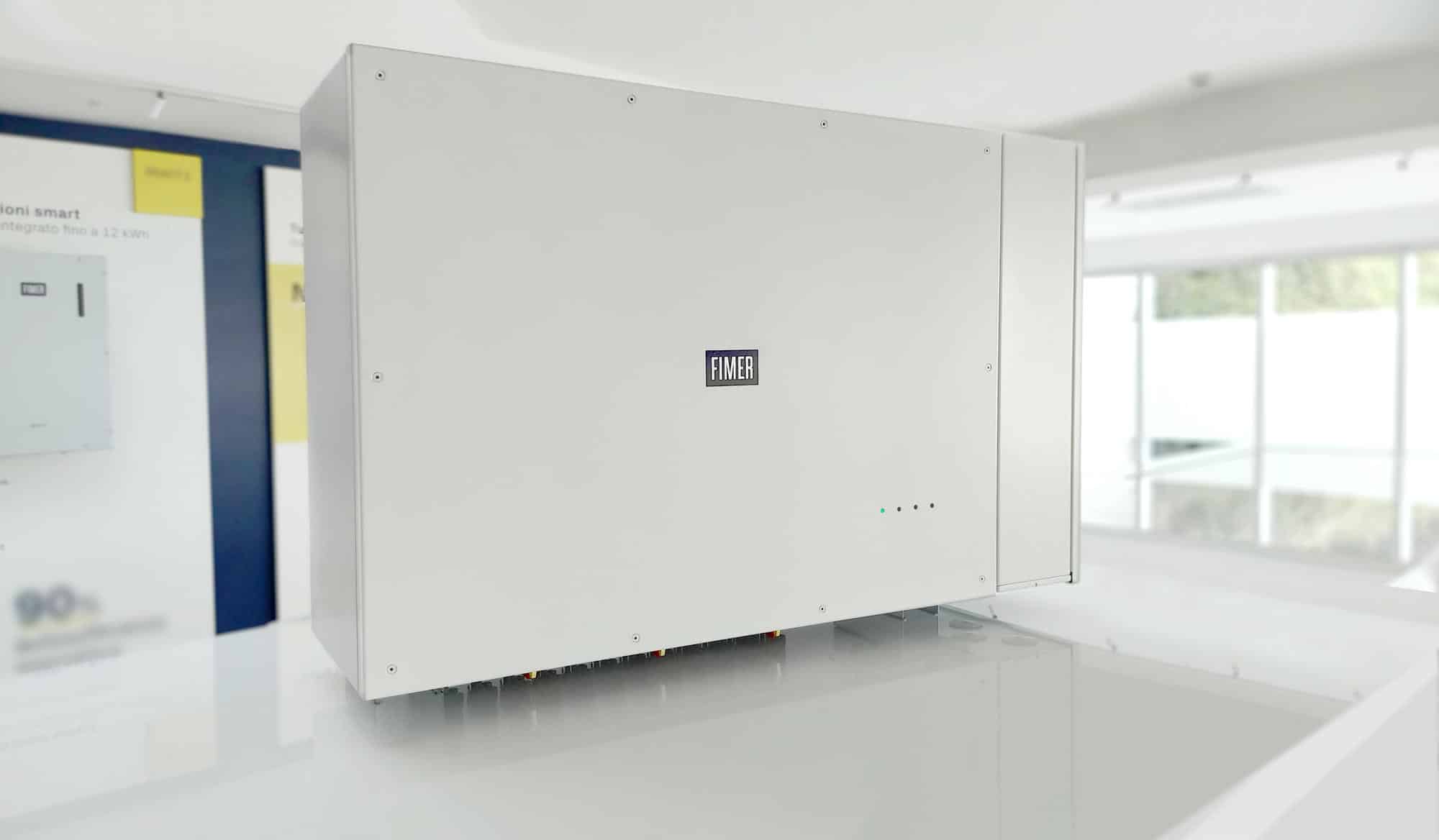 The International Energy Agency latest Renewable Energy Market Update noted that the share of utility-scale applications is set to rise from over 55 percent in 2020 to approximately 70 percent in 2022. With this, the demand for reliable and flexible high-power density solutions is crucial in order to meet market needs – both now and in the future.
String solutions have become the most sought-after technology for the utility market worldwide, due to the modular conversion allowing higher yield, smaller long-term risk and lower O&M efforts to get minimal LCOE, compared to a more central option.
As the most powerful and power-dense multi-MPPT string inverter in the industry, FIMER's PVS-350 is the newest and most advanced player to hit the industry. It's optimised for decentralised PV systems architectures featuring a maximum efficiency of ɳMAX > 99 percent. This ensures the highest possible energy yield while maintaining the smallest footprint (in comparison to other alternatives). Moreover, it drastically reduces the risk of downtime that often comes with central inverters.
>> See FIRMER's contribution to the solar inverter sector here. <<
Currently accounting for almost 40 percent of the market, centralised system architectures will be able to utilise FIMER's PVS-260/PVS-300 – a fully modular solution engineered with a single-MPPT string platform.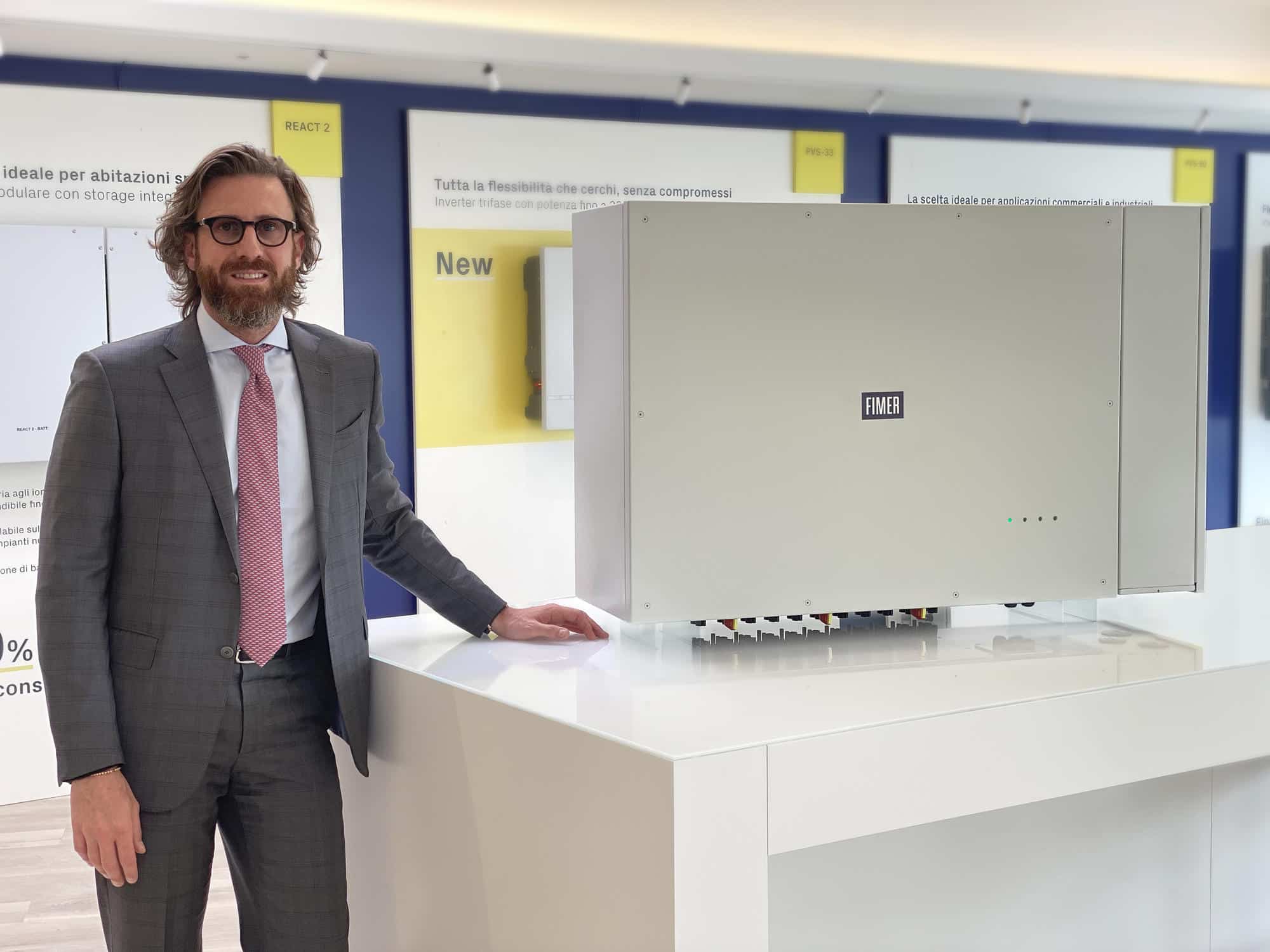 This solution will easily replace central inverters in more traditional designs, dramatically improving execution and lowering BoP costs, all the while optimising the LCOE. Combined, it's expected to achieve a 2.3 percent reduction on the LCOE of a modular conversion architecture (compared to a central alternative). It additionally features a higher system availability, with more than 99.9 percent – compared to a 99.5 percent maximum from central options.
Furthermore, the PVS-260/PVS-300 carries a larger capacity coupled with a super-compact design single MPPT power block, to allow for system designers to keep a 'centralised' system architecture, if needed. All power electronics positioned nearby other critical AC power assets, simplifying control and routine maintenance.
By merging the power modules in a factory pre-assembled and pretested MV station, the platform can go up against multi-megawatt scale station designs from the most recent central inverters. It can also give system designers the ability to apply the modular architecture to systems of all sizes.
The new platforms will easily connect to future requirements for battery storage, giving an end-to-end solution for the PV utility market both now and well into the future.
While the shift away from central inverters to string innovations in the utility industry has risen over the past five years, FIMER acknowledges that centralised designs are still prevalent. That is why the company has conceived the PVS-350 inverter and PVS-260/PVS-300 modular conversion platform to meet the demands of both decentralised and centralised applications.
See the latest innovations from FIMER here at Energy Matters. To take advantage of the most up-to-date technological advances in solar, get a quote from our team now.