As seen on Renovate or Rebuild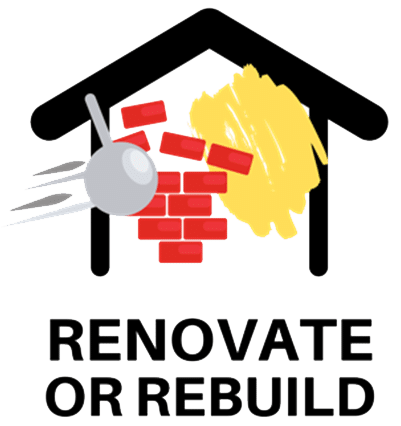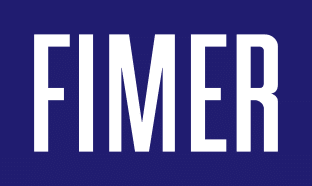 FIMER Solar Inverters and EV Chargers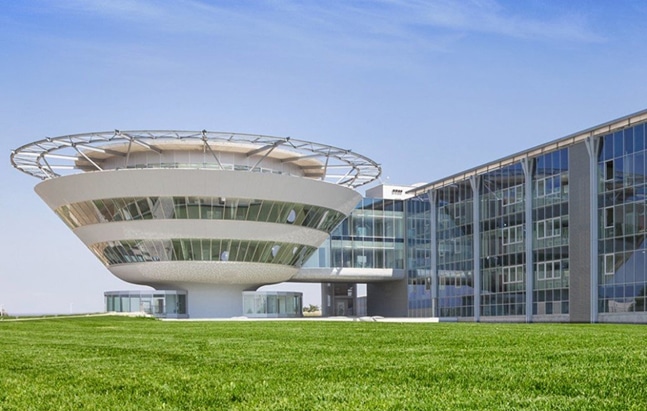 Founded in Italy in 1942, FIMER has grown to become a leading company providing solar inverters and electric vehicle chargers. FIMER acquired the ABB Solar business back in March 2020 making them the fourth largest solar inverter manufacturer in the world.
FIMER employs 1,100 employees across 26 countries including Australia. They have three manufacturing facilities, two in Italy and one in India and three Research & Development centres.
FIMER manufacturers its single and three phase inverters and electric vehicle chargers in Italy.
FIMER in Australia employs approximately 25 staff, with its head office in Melbourne and its warehouse, customer service, repair and testing centre located in Sydney.
A number of FIMER products still retain the ABB brand under a trademark licence agreement, these products will be rebranded to the FIMER brand in Q3 2021.
FIMER's History, a long and reliable company
The business was established in 1942 by manufacturing welding machines, until 1983 when it started to develop its own inverter technology, since then it continued to grow in the large-scale solar segment. It acquired the ABB Solar business in March 2020, enabling it to expand its brand into the residential, commercial segments.
---
---
FIMER's inverter and EV Charging Range
FIMER's Residential Range
FIMER offers quality, reliability, and value for its residential product offerings. A premium European range is offering all the latest technology and inclusions.
By choosing FIMER:
FIMER's residential range is 100% designed and manufactured in Italy.
Get a 10-year full replacement warranty on its single-phase inverters
Get 5+5 year warranty on FIMER REACT 2 battery modules
Free monitoring for the life of the system
Free remote firmware updates possible for inverters
Wi-Fi built-in
DC Isolator built-in
Consumption monitoring possible
FIMER's PowerGain – Shade Optimiser technology is included
Residential products:
UNO-DM-PLUS-Q single-phase range
REACT 2 Hybrid Inverter & Energy Storage Solution
PVS-10/15 three-phase range
FLEXA AC Wallbox – EV Charger for the home
FIMER's Commercial range is ideal for the small to the very large:
PVS-10/15
PVS-20/33
PVS-50/60
PVS-100/120
FLEXA AC Wallbox
FLEXA AC Station Charger>
FIMER's Utility Range
FIMER works for hand in hand with organisations wanting large-scale solar or EV solutions, from the design, approval, installation, commissioning and on-going support.
FIMER's Utilities range includes
PVS-175
PVS-980
PVS-980-BC
FIMER's Inverters
UNO-DM-PLUS-Q
2.0kW
UNO-DM-PLUS-Q
3.3, 4.0, 4.6, 5.0, 6.0kW
REACT 2 Hybrid
3.6, 5.0 kW
PVS-10/15
10, 12.5, 15 kW
PVS-20/33
20, 30, 33kW
Max efficiency
96.7%
97%
97%
98.5%
98.4%
# of MPPT's
1
2
2
2
4
Single-Phase or Three-Phase
Single
Single
Single
Three
Three
Ambient temperature
-25…+60°C
-25…+60°C
-20…+55°C
-25…+60°C
-25…+60°C
Standby consumption
<0.4 W
<0.4 W
N/A
N/A
N/A
Connection
Wi-fi
Optional: Ethernet, RS485
Wi-fi
Optional: Ethernet, RS485
Wi-fi, 2x Ethernet, RS485
2x Ethernet, Wi-fi, RS-485 port
2x Ethernet, Wi-fi, RS-485 port (optional)
Built-in DC Isolator
No
Yes
Yes
Yes
Yes
IP Rating
IP65
IP65
IP65
IP65
IP65
Cooling
Natural
Natural
Natural
Natural
Natural
Noise
50 dBA @ 1 m
50 dBA @ 1 m
<50 dBA @ 1 m
AC Backup output, off-grid
No
No
Yes
No
No
Manufactured
Italy
Italy
Italy
Italy
Italy
zWarranty
10 years
10 years
10 years
5 years
5 years
Datasheet
link
link
link
link
link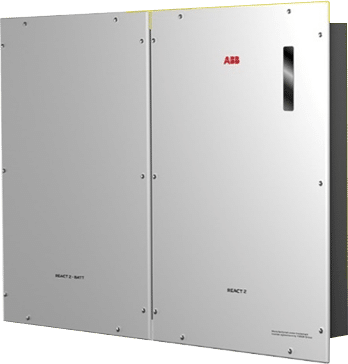 FIMER's Battery
REACT 2 Battery
4.0kWh
Battery manufacturer
Samsung
Battery type
Li-ion
Total Energy
4.0 kWh
Max-Battery Module
3 x 4 kWh
Total: 12kWh
Deep of Discharge
95%
Charge power
1.6 kW
Discharge power
2 kW
Coupling
AC or DC
Ambient temperature
-20…+55°C
IP Rating
IP54
Cooling
Natural
Manufactured
Italy
Warranty
5+5 years
Datasheet
link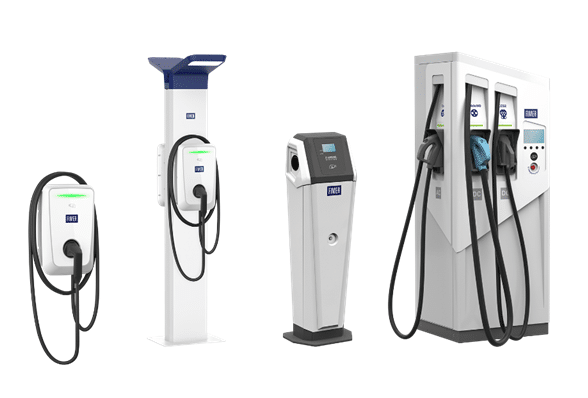 FIMER's EV Chargers
| | | | |
| --- | --- | --- | --- |
| | FIMER FLEXA AC Wallbox | FIMER FLEXA AC Station | FIMER Electra DC Station |
| Mounted | Wall-mounted or Stand-mounted | Stand-alone | Stand-alone |
| Display | No | Optional | Yes |
| # of cars charge | 1 | 2 | 2 DC + 1 AC |
| Maximum AC Power per output | 3.7, 7.4, 11, 22 kW | 22 kW | 43 kW |
| Maximum DC Power per output | N/A | N/A | 30 – 75 kW |
| RFID | Optional | Optional | Yes |
| Energy Meter | Built-in | Built-in | Built-in |
| Configurations | Socket T2/T3A, Plug T2/GB/T | Type 2 / Type 3A | Type 2 / CCS / ChadeMO |
| Connectivity | Ethernet, Wi-Fi. BLE, modem LTE 3G/4G | MODBUS TCP/IP | Ethernet, GSM/3G/4G, WLAN, Bluetooth |
| Ambient temperature | -20…+50°C | -25…+50°C | -25…+50°C |
| IP Rating | IP 55 | IP 54 | IP 54 |
| Materials | Recycled plastic 100% | Stainless steel AISI 304 | |
| Manufactured | Italy | Italy | Italy |
| Warranty | X Years | X Years | X Years |
| Datasheet | link | link | link |
---
Product Reviews
Coming soon
---
Related Articles
Here at Energy Matters, we love a worthy cause! FIMER Australia, in celebration of World EV Day and the launch of their new electric vehicle charging range in Australia, is giving back to Australia's deserving non-profit community. The company, a leading player in the global EV charging market, will be donating electric vehicle chargers to […]
---
Newsletter
Coming soon