Federal Energy Minister Josh Frydenberg has backed the development of solar thermal energy technology.
At the same time, he warned that it may not be viable in Australia until 2040.
Mr Frydenberg is in Israel, where he visited 121 megawatt Ashalim solar thermal power project in the Negev Desert.
Solar thermal technology uses the sun's energy to generate environmentally friendly thermal energy. This is different to solar photovoltaic (PV) systems, which generate electricity rather than heat.
Ashalim solar thermal energy complex blazes a trail
The BrightSource-GE-NOY Megalim project at the Ashalim solar complex will use a 250 metre tower. This has more than 50,000 computer-controlled heliostats, or mirrors, that track the sun on two axes. They reflect sunlight onto a boiler on top of the tower.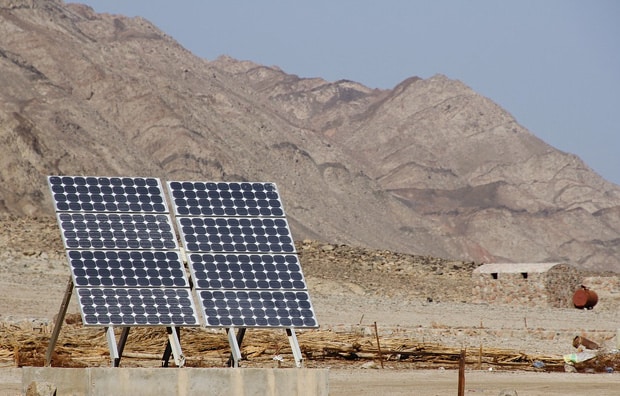 Image: Megalim
"The Ashalim solar plant is impressive in scope and scale," Mr Frydenberg said from Israel.
"When it is operational it will be the tallest and fifth largest solar thermal energy plant in the world."
The Ashalim solar plant is due for completion in late 2017.
Mr Frydenberg said the solar potential of Port Augusta was similar to the Negev Desert.
The Australian Renewable Energy Agency (ARENA) is evaluating a solar thermal plant in Port Augusta in SA to replace the closure of two coal-fired power stations.
"This project can provide a number of valuable lessons for ARENA as they consider proposals for Australia's first solar thermal plant," Mr Frydenberg said.
Port Augusta solar thermal fuelled by $110 million loan
The Turnbull Government has promised to fast track the tender process for the country's first solar thermal project in Port Augusta.
Concessional loans have already been committed to the project, which was brought about following a deal between the Coalition and SA Senator Nick Xenophon.
Senator Xenophon's office released the following statement on April 1:
"After lengthy negotiations between the Nick Xenophon Team and the Federal Government, Senator Nick Xenophon and his colleagues have secured a landmark package of measures designed to put downward pressure on household and business electricity and gas bills."
One of these measures was the $110 million low-interest loan from the Federal Government, "for the installation of the Solar Thermal Plant in Port Augusta that will provide effective base load power and hundreds of jobs to Port Augusta."