Australian households have been repeatedly hit by increasing electricity bills and these bill shocks are not going away.
Households in Australia pay some of the highest energy bills in the world and an attempt to reduce the price through the Default Market Offer has only made a slight dent on the cost of electricity.
Instead of having to deal with bill shocks every quarter, Australians are increasingly turning to rooftop solar and home batteries to be more energy independent.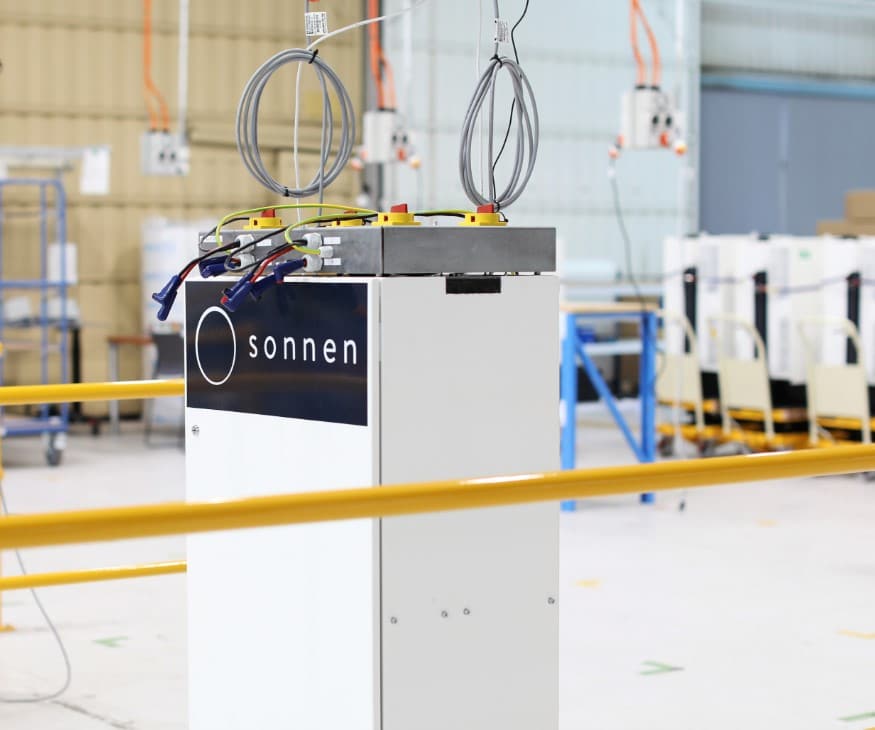 sonnen is helping more households in Australia to gain independence with the world's leading home battery solution that is designed in Germany, manufactured at the former Holden factory in Elizabeth, South Australia and certified Australian Made.
The sonnenBatterie is designed to meet more than 80 per cent of a household's energy needs through solar panels and sonnenBatteries. Its modular design, which starts from 2.5 kWh, allows homeowners to expand their home battery systems by adding new modules, should this be needed in the future.
Sonnen gives Aussies energy bill relief
When combined with intelligent accessories, the sonnenBatterie optimises a households' solar energy consumption and makes a home energy smart. sonnen offers a mobile app and customer portal that allows homeowners to find out how much their home batteries are generating, how much is being stored and how much is being used.
Some homeowners have held back on purchasing home batteries because they are concerned about the payback period. Instead of waiting for home battery prices to come down, sonnen is making it more affordable to eligible homeowners with sonnenFlat, a fixed monthly electricity bill that combines a rooftop solar system with sonnenBatteries.
For a monthly fee starting from $49 per month, sonnen offers a guaranteed annual energy allowance through sonnenFlat which includes solar, storage, grid energy usage and network charges.
With a fixed monthly electricity bill, homeowners can tap into the electricity grid, which is included in their annual allowance, should they not have sufficient solar energy available from their rooftop solar systems or home batteries. sonnenFlat offers homeowners greater energy independence by using clean and affordable energy generated right from their rooftop systems.
Bo Gacic from Coromandel Valley, South Australia said: "sonnenFlat has protected us from rising retail energy prices since September 2018. We used to pay about $1,400 each quarter for a household of five to our energy retailer even with our rooftop solar. Our bills are now less than $50 per month and nothing has changed about the way we're being supplied electricity. The only change is we get a fixed monthly energy bill from sonnen."
sonnen is the only energy storage company in Australia that offers a fixed monthly electricity bill and with the purchase of a sonnenBatterie, homeowners can be assured the payback period for their investment is almost immediately realised.
sonnenFlat is available throughout New South Wales, Victoria, South Australia, Australian Capital Territory, Tasmania and Southeast Queensland. With subsidies and interest-free loans available to eligible households in South Australia, Victoria and New South Wales, this is the best time to invest in a home battery.
Grab yours now
To kick off things this summer, sonnen has launched a $0 sonnenFlat monthly fee campaign.
With the purchase of a sonnenBatterie of at least 8 kWh capacity, customers will receive an upfront credit starting from $1,176 to cover their sonnenFlat monthly fee for 24 months. This offer is available for a limited period only.
Start your new year feeling fresh from the seasonal festivities and leave the anxieties of bill shock behind with sonnenFlat.
To get a quote for solar or sonnen battery storage, click here or call 1800 362 883
For further information, visit sonnen.com.au