The world is acting on climate science and the threat of carbon emissions to the environment, seeing nations shift their focus towards renewables.
The takeup of solar power is expected to see a 50 per cent global rise in the adoption of renewables, but wind and hydropower projects are also being constructed at a rapid rate.
This prediction comes from the International Energy Agency (IEA) , which announced in its latest report that affordable solar power meant that the world's solar capacity was expected to grow to 600GW in the next five years.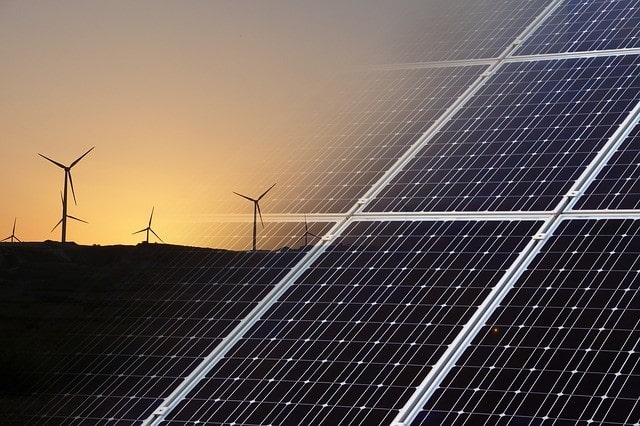 That is equal to the Australian Renewable Energy Agency (ARENA) figures of the total wind energy installed across our country at the end of 2018.
In total, the report predicts that an additional 1.3TW of clean energy will be produced by 2023 across all renewable platforms.
Climate action and change have been firmly in global headlines in recent months, including the stirring speech by 16-year-old climate activist Greta Thunberg at the United Nations Climate Action Summit and the rising protests around the world by groups like Extinction Rebellion.
But the primary reason behind this rapid rise of the takeup of renewables, according to the IEA report, is declining costs associated with solar, wind and hydro technologies.
The cost of solar power alone is expected to drop by 15 per cent by 2024, which will drive more homes and businesses to install solar panels.
That rise will mean that the takeup of renewables will outpace natural gas and goal and will make up 30 per cent of all power consumption globally by 2023.
Large increases in solar and the rise of hydro and wind projects in the United States and Europe formed the cornerstone for the IEA predictions, but the true driver of the adoption of renewables may come as a surprise to some.
China leading the charge in renewable energy adoption
China is expected to be the major leader in the renewable revolution, making up over 40 per cent of global expansion.
According to the PBL Netherlands Environmental Assessment Agency (PBL NEAA), China was responsible for 28.3 per cent of global carbon dioxide emissions in 2017 and high contributors toward the emission of other harmful greenhouse gasses.
But China also has massive solar farms at Longyangxia Dam (four million panels producing 850MW) and the largest solar farm in the world in the Tengger Desert that has a 1500 MW capacity.
More than 60 per cent of all solar panels are made in the nation as well, according to the IEA.
Over the next five years, the IEA predicts that China will add a further 438 GW of clean energy, which will see it overtake the EU in terms of green power production.
The use of coal to produce energy is expected to drop from 27 per cent of total power sources to 22 per cent by 2040, according to the IEA estimates.