India's move away from fossil fuels has taken another significant step forward with its government ordering its public sector companies to buy renewables.
The Asian nation is one of the largest consumers of fossil fuels – along with China – with almost 75 per cent of the country's power coming from coal. India is also responsible for around 40 per cent of the world's emissions.
India's carbon emissions in 2018 rose by 4.8 per cent, mostly from coal-fired power stations that power much of the country.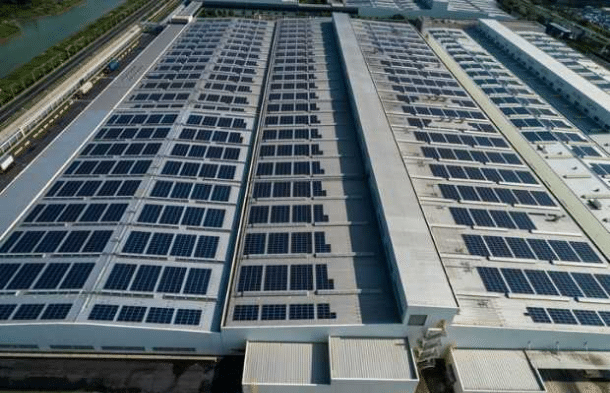 But the country has made significant strides towards embracing renewable energy sources in recent years, with the latest move from the government to further push the country's use of energy sources outside of coal.
India's Department of Public Enterprises and Economic Affairs has given public sector organisations an ultimatum to either purchase renewable energy for use in their buildings and operations or to set up renewable energy production options of their own.
These companies have signed power purchase agreements with the Indian Government and will either buy renewables or set up solar and module manufacturing units to produce their own renewable energy.
India's goal to reduce coal reliance
It is hoped that by forcing prominent companies to embrace renewables, private sector organisations will follow suit and set up solar arrays of their own to combat the country's reliance on coal.
To further entice the public sector organisations to set up their own solar operations, the government is also offering solar subsidies for setups up to 12 gigawatts, forcing competition for the grants between the companies.
This move comes after a number of high profile Indian companies made significant announcements towards moving towards a sustainable future including:
National Thermal Power Corp: The major power authority was adding 10-20 gigawatt in new coal capacity between 2012-16, but that has since dropped to around five gigawatts. The NTPC has scrapped plans for new coal-fired stations and has shifted its focus towards renewable sources.
Airport Authority of India: The AAI is moving towards using renewable energy at its major airports, including the latest request for the procurement of 3.8 MW of solar power at Amritsar Airport.
NLC India: The mining and power generation corporation has announced the establishment of 1209 MW of solar power projects across India.
Indian Railways: The process has begun to source solar power from panels on the roof of trains while there are also plans to install solar and wind power plants around the country, with the goal to become the world's first 100 per cent green railway network.
India has emerged as a world leader in renewable energy investment in recent years, with investment now surpassing that in fossil fuels.
The country aims to have 40 per cent of its power supplied by renewables in 2030 but is on track to achieve that in the coming years.
India recently scrapped a mandate to have all cars made electric, but is understood to be preparing a timeframe for the electrification of two-wheeled vehicles.