The Goondiwindi Hydrogen project in Queensland (QLD) is now moving towards procurement and construction. It has been made possible with the $15 million funds as stated by the Hydrogen Collective (H2C). This follows the announcement of an investment and formal execution of a 20-year agreement with the Goondiwindi Regional Council. 
The construction of the facility will begin in July 2023 and will be operational by the end of the year. 
As we witness the evolution of such projects, it prompts us to consider our own contribution to sustainable energy. If you're exploring solar options for your home or business, consider getting FREE solar quotes from Energy Matters to make informed choices aligned with the nation's shift towards a greener future.
The new hydrogen facility: what will it do?
The new facility will use power from a 2.5 MW solar array and wastewater from the Goondiwindi Wastewater Treatment Plant (WWTP). Through electrolysis, it will produce green hydrogen. Early estimates report that the facility will be able to produce up to 1,350 tonnes of renewable hydrogen every year.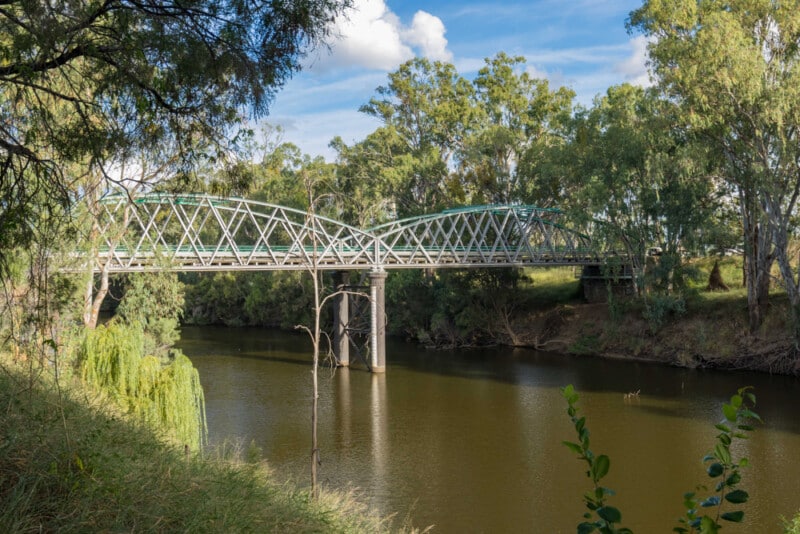 Most of the initial output has been allocated to local customers. However, it is the H2C who will manage the production and sale of the facility's hydrogen. 
The H2C confirms that they are now ready to plan supply arrangements for other businesses, projects, and governments that require green hydrogen. 
According to a statement, "Given that the majority of green hydrogen projects currently in development are not supplying domestic retail market, H2C is in a unique position to discuss viable supply solutions with businesses and projects situated along the eastern seaboard of Australia." 
With hydrogen, you only need a bigger tank to store energy that can power homes and industries consistently. As hydrogen technology develops, going solar is an even more feasible option for a growing number of Australians today.  With the rising electricity costs, solar power is the way to go. 
Electricity and gas bills have been on the rise for years, with no end or relief in sight. Our FREE Energy Bill Comparator can help you reduce your bills by finding a better plan from Australia's leading energy retailers. All you will need is a current energy bill and you can be on your way to saving hundreds on your gas and electricity bills.
Securing water supply
With the facility alongside a WWTP, it can alleviate issues regarding the water supply. Approximately nine litres of water are needed to produce a kilo of green hydrogen with 8kg of oxygen as a byproduct. 
"Producing and using renewable energy within the local area supports local economic growth and the reduction of carbon emissions across the region. The leadership shown by Goondiwindi Council to support this innovative concept will provide the platform for other councils to develop similar concepts and realise similar benefits that support their regions," said Simon Shaw, the H2C managing director. 
Going beyond commercial revenue
Green hydrogen production is more than the commercial revenue H2C will gain. The oxygen generated during hydrogen production can be used to aerate the wastewater that will boost operational efficiency. With this, it can help extend the life of Goondiwindi WWTP. 
Ratepayers will also be able to save a lot of money on the replacement cost of the infrastructure, which has shown age. At the same time, green hydrogen production will also reduce operational expenses. 

Green hydrogen in Australia
Australia is well-positioned to be a global leader in green hydrogen production. The country has abundant renewable energy resources, including solar and wind power, and a large landmass that is suitable for large-scale hydrogen production.
In recent years, there has been a growing interest in green hydrogen in Australia. The Australian government has announced a number of policies to support the development of the green hydrogen industry, including a $2 billion funding package for hydrogen projects.
Green hydrogen has the potential to help Australia reduce its emissions, create jobs, and boost the economy.
Here are some of the benefits of green hydrogen:
It is a clean and sustainable fuel that produces no emissions.
It can be used to power a wide range of applications, including transportation, industry, and power generation.
It has the potential to create jobs and boost the economy.
However, there are challenges that need to be addressed to develop the green hydrogen industry:
The cost of production is still high.
There is a lack of infrastructure to support the production and distribution of green hydrogen.
There is a need to develop new technologies to improve the efficiency of green hydrogen production.
Despite these challenges, the green hydrogen industry is poised for growth. Australia is well-positioned to be a global leader in green hydrogen production, and the development of the industry has the potential to create a clean, sustainable future for Australia.
Energy Matters has over 17 years of experience in the solar industry and has helped over 40,000 Australian households in their journey to energy independence.
Complete our quick Solar Quote Quiz to receive up to 3 FREE quotes from trusted local installers – it'll only take you a few minutes and is completely obligation-free.