A new $662 million wind farm to be situated near Horsham in Victoria has been given the go-ahead by the Andrews Labor Government.
Murra Warra Wind Farm will consist of 116 wind turbines that will generate enough electricity to power 250,000 homes and potentially avoid up to one million tonnes of greenhouse gas emissions per year.
"We're proud to be transitioning Victoria to a net zero, climate resilient community and economy," said Victoria's Minister for Energy, Environment and Climate Change Lily D'Ambrosio.
"This 116 turbine project will play an important role in us delivering on our nation leading renewable energy targets."
The project will also generate a significant number of jobs – 610 direct and indirect jobs during the construction phase, 15 local positions when the facility is up and running and up to 45 jobs for residents of the region.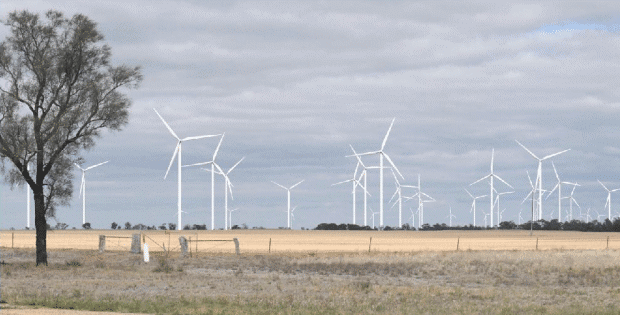 Additionally, operators of the Murra Warra Wind Farm are also kicking in $1000 per turbine per year for a community fund to support local projects and causes.
It's expected construction of the project will take approximately 2 years.
Minister for Planning Richard Wynne said the Government was paving the way for wind power in the state.
"This year we've approved 228 turbines across four windfarms – that shows the market is responding to the streamlined approvals process we introduced, and it demonstrates the confidence companies have in investing in Victoria," he said.
The project site is on 4250Ha of farm land on the borders of Horsham Rural City Council and Yarriambiack Shire Council, close to the Barret State Forest. The wind farm's foot print will be less than 2% of the total site area and will have minimal impact on current farming operations.
The site was selected due to its good wind resources, suitable transport links, on site connection to the grid network and low environmental impacts.
In addition to its future status as a wind energy powerhouse, Horsham also generates a significant amount of electricity from the sun. In the Horsham postcode, there are approximately 866 solar power systems installed; representing 3,470.97 kW of capacity.