The Alpha Pure Series is a lead-free solar panel, creating major advancements in solar sustainability. With REC Group's award-winning technology and renowned reliability, the Alpha Pure Series is quickly becoming the solar panel of choice for homeowners.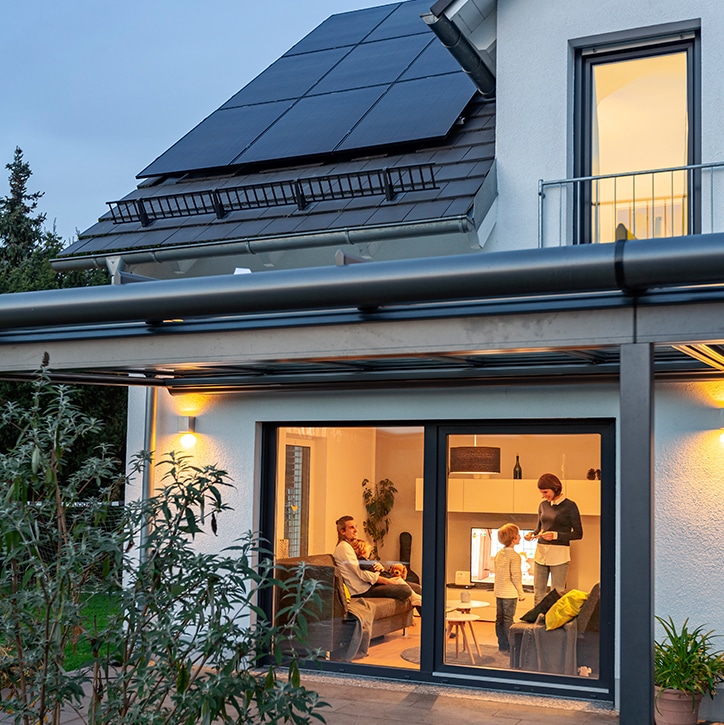 Discover three ways REC Group's Alpha Pure Series can provide you with next-level power and even greater environmental impact today.

1. Power Efficiency
The REC Alpha Pure Series features leading heterojunction cell technologies to create a revolutionary, powerful, and reliable solar panel.
With a high power density of 222 W/m², the Alpha Pure Series generates more clean energy from the available rooftop space. The special anti-reflective glass increases light transmission allowing you to pack in as much power as possible.
Completed with REC Group's iconic Twin Design, allowing the panels to continue to perform even when partially shaded, generating an even greater energy yield.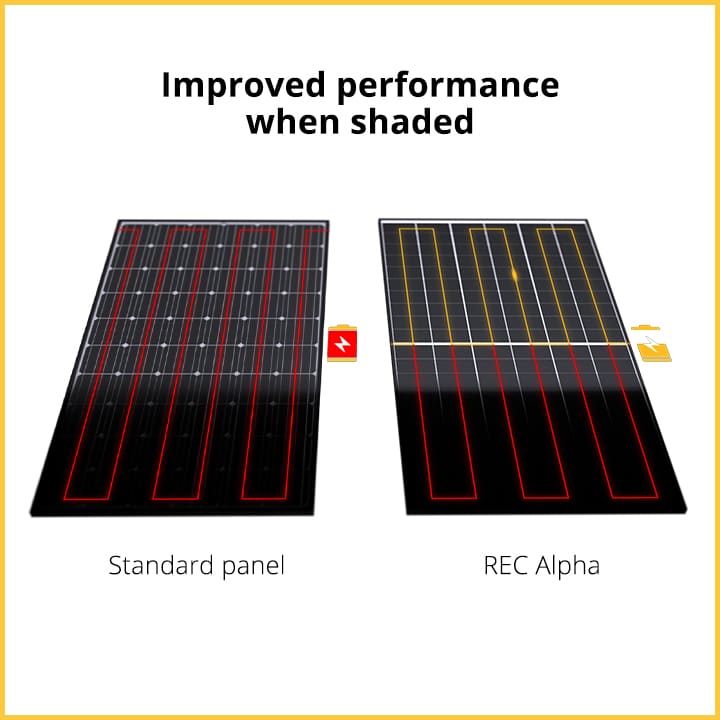 2. Environmental Impact
REC Group is setting the pace for sustainability in solar, showing us how a future of clean energy without lead and toxins is possible.
Using advanced manufacturing techniques, REC Group has removed lead from all Alpha Pure components so that it is compliant with Restriction of Hazardous Substances Regulations (RoHS) across the world.
A 6.1 kW installation (~16 x 380 Wp REC Alpha panels) creates over 7,200 kWh of clean energy per year. This cuts down the CO2 emissions of a home by 4.3 tons per year, which is equivalent to planting and growing 84 trees over 10 years, or 20,000 km traveled in a family car.
As the REC Alpha Pure Series goes above and beyond industry standard requirements, it allows customers to drastically reduce their carbon footprint and make an even more positive environmental impact when going solar.
3. Added benefits
With thin, barely-visible wires, gapless cells, and a full-black design, the REC Alpha Pure Series creates an elegant feature for your home.
In addition to this, REC Group solar panels come with an industry-leading product warranty. The REC ProTrust Warranty offers enhanced product and labour coverage, ensuring peace of mind and a lifetime of high power generation.
Customers will receive a 25-year product warranty, 25-year performance warranty, and 25-year labour warranty when their solar panels are installed by a REC Certified Solar Professional installer*.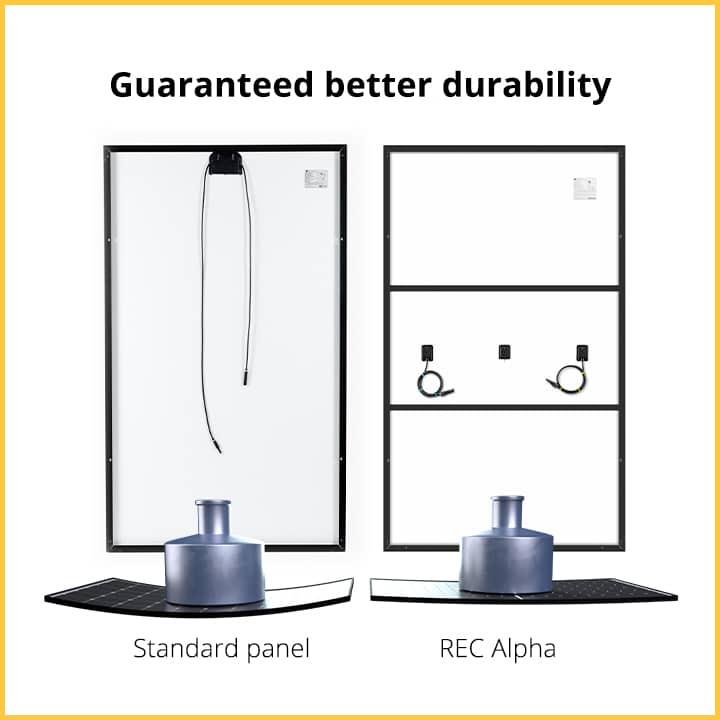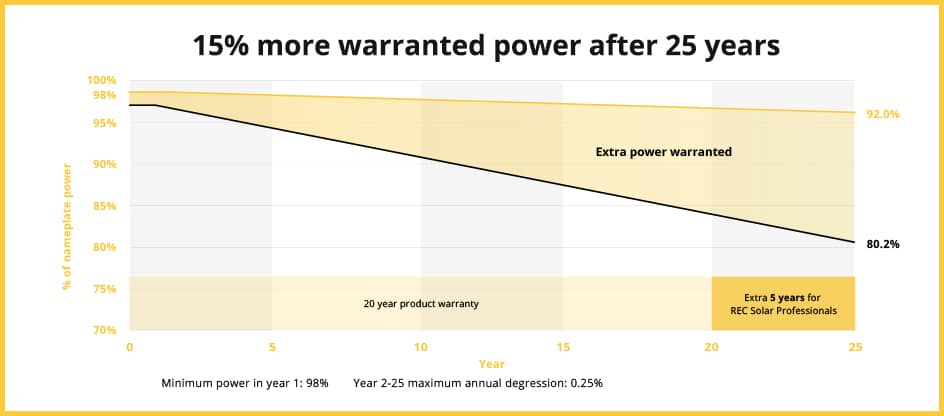 For further information on the power of the REC Alpha Pure Series, visit https://www.recgroup.com/en/alpha
*Visit www.recgroup.com/warranty for further details on the REC Alpha Pure Series product warranty conditions.