GoodWe, a leading provider of solar energy solutions, is making waves in the Australian market with its latest innovation – the Sunshine Series solar tile. Boasting an impressive 84W power output, this cutting-edge solar tile offers an ideal solution for homeowners seeking to harness solar energy while maintaining the aesthetic appeal of their rooftops. To showcase its prowess, GoodWe has teamed up with UV Power, a renowned installer, to demonstrate the successful installation of the Sunshine Series for a delighted homeowner in Brisbane.
For those interested in exploring the potential of solar solutions tailored to their specific needs, obtaining free and personalised solar quotes from Energy Matters can provide valuable insights without any sales pressure. Understanding the diverse options available is crucial for making informed decisions in embracing sustainable energy alternatives for your home or business.
Skyrocketing electricity prices call for a cost-saving solution
As electricity prices in Australia soared by 30% from July 1st, homeowners nationwide are on the hunt for sustainable and cost-effective solutions to combat the rising energy expenses. One such homeowner is Mr Richards, based in Brisbane, Queensland, who embodies the growing trend of eco-conscious homeowners.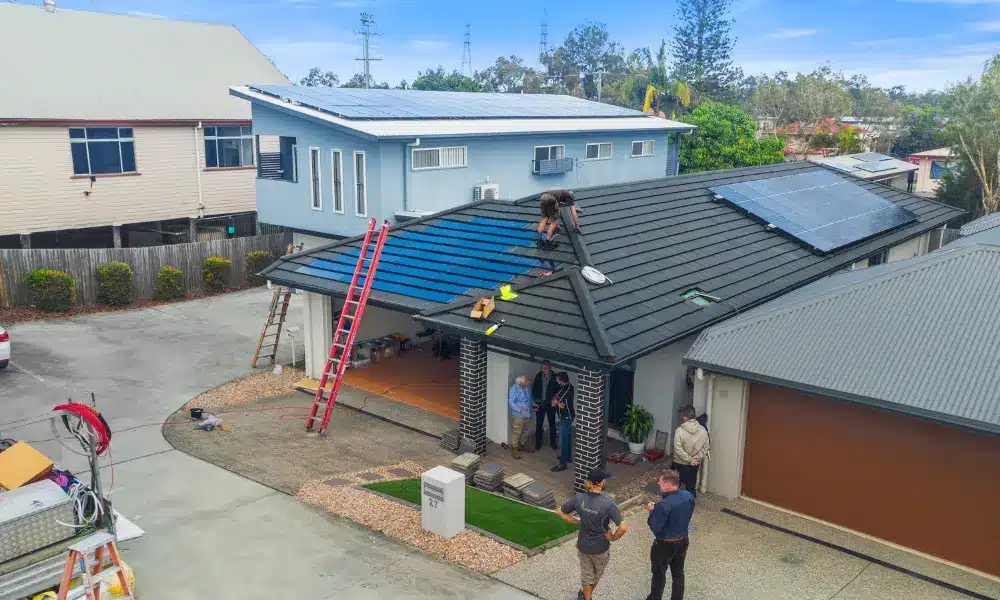 Having already installed a 6.6kW solar system on his property, Mr Richards was eager to expand his system's capabilities to gain better control over his electricity costs. However, the limited roof area posed a significant challenge. Moreover, the main road-facing roof demanded a seamless integration of additional tiles to maintain the property's consistent aesthetic appeal.
Understanding the project's unique requirements, UV Power identified the perfect match for the house. The solution was GoodWe's BIPV product, the Sunshine solar tile. Mr Richards opted for GoodWe's Sunshine solar tiles along with their high-quality inverters. The system provides him with a comprehensive residential solution that ensures safety and efficiency in his solar system.
GoodWe Sunshine solar tile: A practical solar panel alternative for Australians
Unlike conventional solar tiles that create gaps in the roof, the Sunshine Series effortlessly integrates with the building's architecture. The solar tiles harness electricity without compromising on aesthetics. By eliminating the need for drilling holes, these innovative solar tiles minimise the risk of water leakage. This ensures enhanced safety for the home and its occupants. The product's design also includes improved roof ventilation and heat dissipation, significantly boosting power generation efficiency.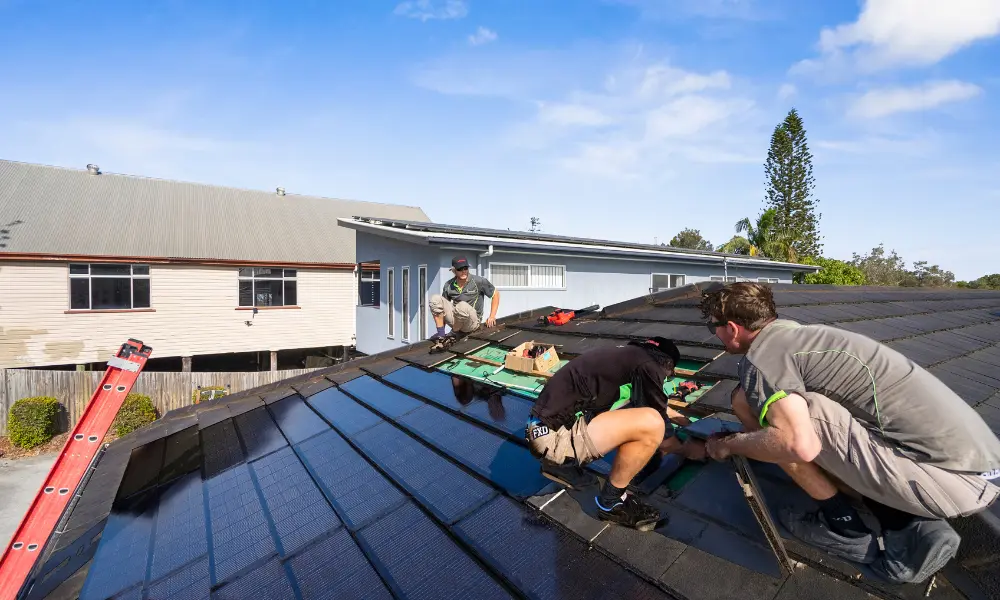 Sharing his experience, Mr Richards remarked, "I was amazed at how straightforward the installation of Sunshine Tile was. It also ensures a seamless and visually appealing roof integration. With GoodWe's solution, I anticipate a more efficient and sustainable energy usage for my house."
UV Power, the installer, added, "The Sunshine Tile seamlessly aligns with traditional tiles. This makes it an excellent choice for customers who prioritize aesthetics and wish to maintain the original design scheme. We also found that the product offers the convenience of tile replacement because of its modular design."
Maintaining street appeal
With street appeal and home aesthetics ranking high on homeowners' lists of solar queries, GoodWe's new solar tile offers a fantastic solution. The last thing anyone wants is something that detracts from the look of the house. Panels on the front may be required due to the orientation of the house. Shading from nearby houses or trees may also necessitate the need for street-facing panels. Solar panels that integrate with the look of a home are a welcome solution to many.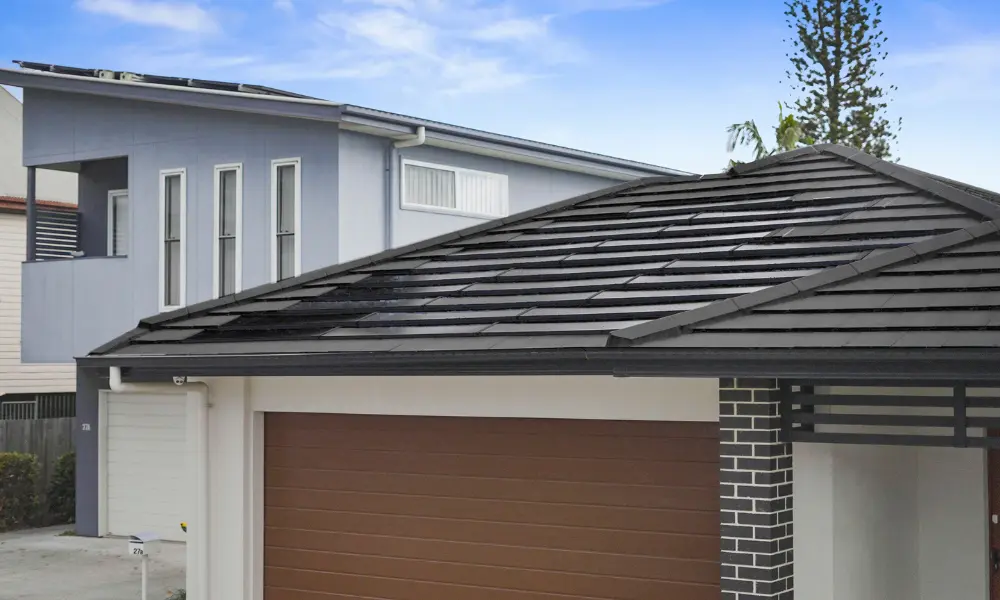 GoodWe's ECOSmart Home transforming Australian homes
The recent introduction of the Sunshine Series in the Australian market has garnered positive feedback. This solar tile is a new addition to GoodWe's residential solution portfolio, EcoSmart Home, which includes inverters, battery systems, BIPV products, accessories, and a smart EMS to monitor the system. Apollo Chai, Head of GoodWe Australia BIPV Marketing, proudly stated, "We're capable of providing flexible solutions according to various needs of customers, and we're proud to contribute to the sustainable development of homes and buildings with our efficient solar energy solution."
With GoodWe's innovative BIPV Solar Tile Solution now available, Australian homeowners can confidently embrace an EcoSmart lifestyle while enjoying renewable energy benefits and preserving the beauty of their homes.
Go solar with GoodWe's suite of solar solutions. Get FREE quotes today for a solar system with GoodWe products. Click here to begin your solar journey!