The colour black is commonly associated with metal musicians, but this French metal powerhouse shows its green side as it joins the fight against climate change.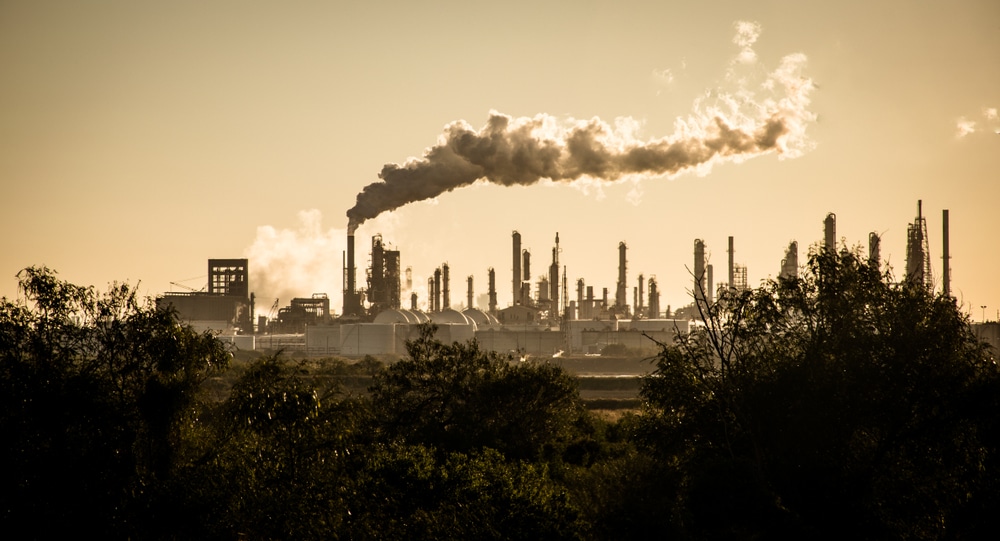 Gojira is one of the world's biggest heavy metal bands. It is a genre of music well known for emotional music and lyrics, with cries and screams of genuine pain, heartbreak and anguish. While many heavy acts will lean into the failure and breakdown of human relationships for their inspiration, Gojira's torment comes from our inability to protect the environment.
The band was founded from humble beginnings. Joe and Mario Duplantier are the founders and spine of Gojira. They grew up in rural surroundings with an artist for a father and a yoga teacher mother. Life was calm, idyllic. As children, they would spend time by the sea, and that is where the genesis of Gojira was triggered. Stones slicked in crude oil and plastic debris whirling menacingly through the wind shattered what should have been the perfect French seascape.
"We were confronted by nature hurting all the time, and nature hurting hurts you," Joe said.
The connection with Mother Nature was established early
In the founding years, the band was called Godzilla – named after the mythical titan. The brothers chose the name because it created a visual representation of the power they wanted to generate through their music.
In those early days, Joe moved deep into the forest, living in a cabin that had no electricity with his girlfriend for company. He had no job, no income, just his guitar and a strong bond with nature.
By the time the band's breakthrough debut album Terra Incognita was released, it was clear that Godzilla (who would later change to Gojira for legal reasons) were fighting for a better world.
"Imagine beings poisoning their oceans … Imagine these beings destroying their environment," Joe lamented on the title track.
It continued on Amazonia, where Joe demanded that you listen while he screamed: "The greatest miracle is burning to the ground". The proceeds from the sale of single Fortitude from that album were donated to a charity for tribes that lost everything during the widespread Amazon destruction.
The moment Joe Duplantier devoted his life to the environment
Joe grew up watching French-Canadian astrophysicist Hubert Reeves on television, imploring humanity to reduce emissions and recycle. It soothed him.
As adolescence gave way for adulthood, he saw those words had not been heeded and took on a personal responsibility to spread the message through music.
It has been a battle and a struggle Gojira has persisted with across seven studio albums, the latest entitled Fortitude – a trait Joe says is essential to stay the fight.
The point of Fortitude is to inspire people to be the best version of themselves and be strong no matter what.
"We have this incredible power that we totally ignore, and though it sucks to wake up in the morning and be caught up in the grind of life, there are all these moments where we can make a difference by our attitude; by our [perception]; by how we envision our own future and the future of humanity," he said.
"It's easy to despair and to lose faith. But at some point, you've got to figure out where you stand."
You can make a difference by installing solar panels on your home or business. Contact Energy Matters today for a free quote.