The New South Wales Independent Planning Commission (IPC) has given the green light to the Gunnedah Solar Farm.
It comes after months of heated debate, including public objections and community meetings against the project.
Gunnedah Solar Farm applied to develop the $200 million project, including a 150-megawatt solar farm and additional structures on 795 hectares of land.
After the Department of Planning & Environment received the application, they heard around 25 public objections. This led to the creation of a three-member panel to review the application and make a final decision.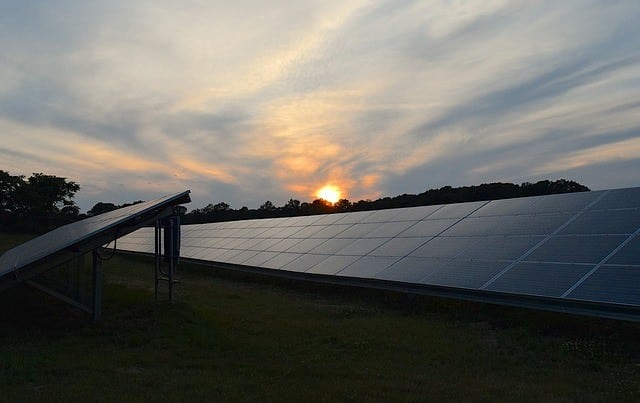 The panel worked to better understand the proposed project by visiting the site and surrounding areas. They also set up a 'community hall' style meeting where the public could voice their concerns.
Public backlash not against solar power
None of the complaints focused on solar power itself. Instead, some of the concerns raised included:
Flood risks
Whether the land is compatible
Heavy vehicles driving through town
Its visual impact on the area
Potential impact on local house prices
The panel approved the plan on Tuesday 12 March after listening to the community's concerns and reviewing all the evidence.
However, this approval of the Gunnedah Solar Farm is subject to conditions.
Minimising environmental & community impact
The conditions will "prevent, minimise and/or offset adverse environmental impact and impacts on community".
First, the modelled flood impacts have to comply with relevant flood management plans as well as the Gunnedah Local Environment Plan 2012.
In terms of visual impact, the solar panels must be screened by vegetation – set back from the farm's boundaries and no higher than the vegetation.
Routes for heavy vehicles will be strictly monitored, and if the farm increases in size or is decommissioned then those rules will change accordingly.
The Gunnedah Solar Farm operators must create a rehabilitation plan to restore the site to its "pre-existing agricultural capability" after the project ends.
Finally, it must find a balance between maximising the solar resource and impacting the environment and landowners. In this way it should help reduce greenhouse emissions and climate change.
Gunnedah solar farm a big step forward for solar in NSW
Despite concerns in the early stages, the Gunnedah Solar Farm is a positive step for renewable energy. And after the election on March 23, NSW residents will have an even better idea about the future of residential and commercial solar in the state.