The NSW Coalition government has introduced new ambitious targets to cut the state's emissions in half this decade. Setting a new goal of a 50 per cent cut from 2005 levels, NSW Premier Gladys Berejiklian unveiled the state's plans to be a "renewable energy superpower" and attract more than $37 billion in clean energy investment by 2030. The decision is a pointed contrast with the federal government and its lagging approach to adopting stronger national emission reduction targets.
NSW's new 50 per cent reduction target is a significant improvement on the previous target of a 35 per cent cut, and is a stepping stone towards a greater goal of a net-zero target for 2050.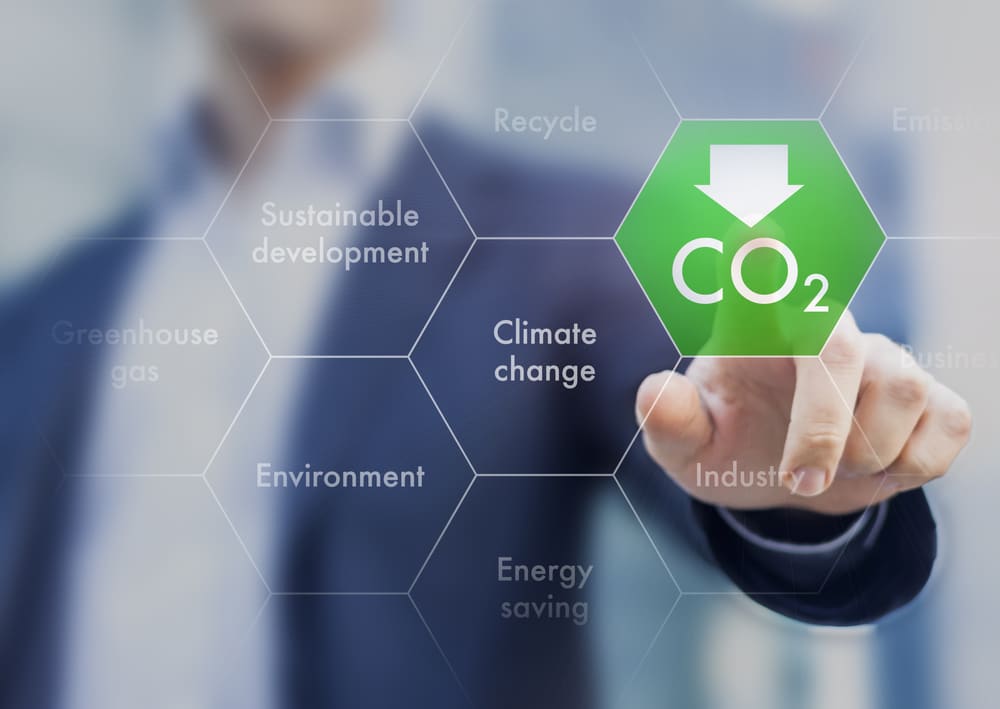 'Big, bold policies' puts pressure on Morrison Government
NSW is Australia's largest economy and has the biggest coal fleet in the country – this fact coupled with support from the Nationals will further escalate the domestic and international pressure on the federal government to follow suit. To date, they have not introduced policies to significantly reduce emissions from electricity, industry or transport.
Prime Minister Scott Morrison has previously said that the current targets are "fair and responsible", but he has been under pressure to increase them after the United Nations ranked Australia last out of more than 170 UN members surveyed for action on climate change.
The federal government is considering adopting a national net-zero target, but is facing internal opposition from Nationals concerned about regional impacts.
Bill Hare, chief executive and senior scientist with Climate Analytics, said the target would "clearly put a lot of pressure on the Morrison government".
"It shows the majority of Australians support doing more than the federal government," Hare said.
Australia's first "trillion dollar state"
Ms Berejiklian said the target would send a strong message to the industry and investors that the state is "serious about setting itself up for the future and helping the world decarbonise".
"Our Net Zero Plan is expected to attract more than $37 billion in private sector investment into NSW, support more than 9,000 jobs, save households about $130 on their electricity bills and help NSW become Australia's first trillion-dollar state by 2030," Berejiklian said in a statement.
"This is about putting the policies in place to give industry and investors certainty, not only to protect our planet but to future-proof our prosperity and way of life."
NSW's 50 per cent cut by 2030 would put its economy on track for net-zero carbon pollution by 2050. This is well in advance of the current 26 to 28 per cent cut by 2030 under national policy, and Australia's commitment under the Paris agreement.
What are other states and territories doing?
All states have committed to net zero emissions by 2050, have (or have already achieved) renewables targets of 50% or above by 2030, and are rapidly developing innovative hydrogen projects.
While Australia's national emissions reduction targets are sorely lacking, net zero by 2050 could be met if all states and territories pursued their own ambitious targets to drive renewables growth.
Australians want more climate action
Following the catastrophic bushfire seasons of 2019-2020, which burned 21 per cent of the mainland's temperate broadleaf forest, the subsequent floods and the ongoing degradation of the Great Barrier Reef, Australians have increasingly come to a consensus on the need for climate action.
In fact, a survey of 15,000 Australians conducted by YouGov show that nearly 70 per cent of Australians want more action on climate change. Australian households are becoming increasingly green-energy conscious, with a record number of residential solar PV installations over the last year.
Australia's state governments, regardless of political persuasion, are well aware of the shift in public perception and are strongly pushing climate action.

Australia "left behind" as the world decarbonises
With fossil fuels totalling 39% of Australia's current commodity exports, the world's move towards decarbonisation puts the country at risk of losing $128bn a year unless it invests in clean alternatives.
Research by think tank Beyond Zero Emissions shows Australia can pursue an ambitious 'Go for Gold' scenario and secure a significant share of the global market for growth commodities, such as:
Green steel
Renewable hydrogen
Renewable ammonia
Green aluminium
Heidi Lee, Beyond Zero Emission's Chief Executive, said Australia would be left behind if it did not invest in clean exports soon.
"In the three decades leading to 2050, the world will decarbonise," Lee said. "Australia can choose to become a green export powerhouse and re-industrialise the nation or miss our chance by not acting today."
Are you ready to do your bit for the environment while saving thousands on your electricty bills? Join millions of Austraians who have already made the switch to solar. Receive up to 3 FREE, obligation-free quotes from trusted local installers – it'll only take you a few minutes! You can also call us on 1800 EMATTERS or email our friendly team for expert, obligation-free advice.