Episode 6 of Open Homes Australia took us to Mermaid Waters on the Gold Coast in QLD. Carlene Duffy met with the owner, Sam, at her modern Queenslander home. The home has all the hallmarks of a Queenslander with its two storeys and tin roof, with the addition of beautiful floorboards, a clean and crisp interior, and finishings that make you feel that you've stepped into a holiday home.
Italian-inspired décor
The interior of the home is not what you would expect in a Queenslander! The homeowners curated pieces of Italian furnishings, including a 16th century chest of drawers, to fulfil their love of design. The lounge room features an Arco lamp that draws the décor together whilst providing a conversation starter.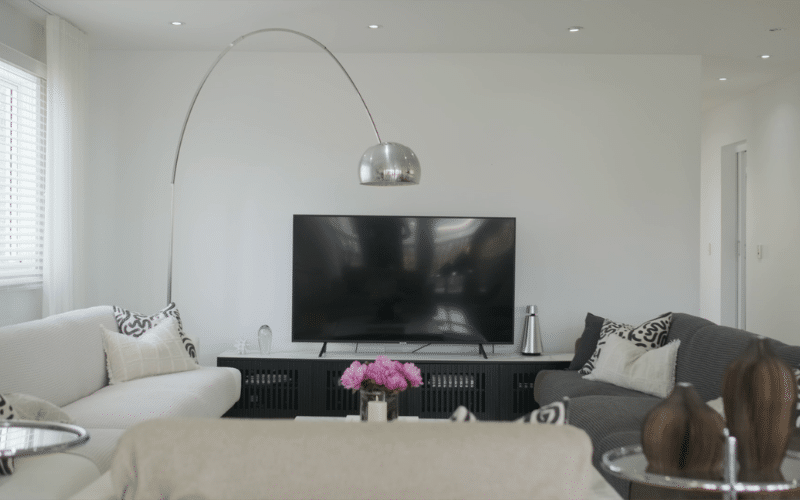 The downstairs area is self-contained, providing the family with two kitchens. The outdoor entertaining area and the lower level offer a relaxed coastal holiday vibe, perfect for leisurely poolside gatherings. Additionally, the lower level has the potential to be leased as an Airbnb, providing an additional income stream for the homeowners.
Utilising the Queensland sunshine
Queensland weather calls for the burden of consistent air conditioning, but the weight of the high energy toll has been lifted with the installation of a huge 13kW solar system. The large system will provide the home with an average of 30kW of electricity each day by harnessing the Queensland sunshine, which will be more than enough to meet their daytime energy needs. The Fronius inverters and solar panels were installed by Fair Solar; a leading solar retailer that has offices in Queensland, Western Australia, and Victoria.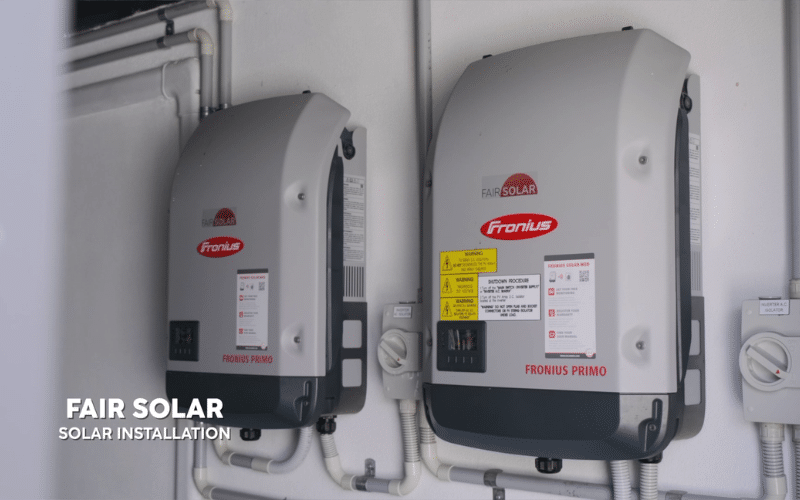 As Roshan emphasised, when looking to install solar, we highly recommend that you oversize your system. A large system that fully covers your daily electricity usage will also future-proof your home to ensure that, as energy demand increases over time, your investment continues to provide your home with the energy it needs without the need to upgrade any time soon. Choosing a professional solar installer is paramount, and we highly recommend installers, such as Fair Solar, that offer a 100% production guarantee. This guarantee means that, in the event that your system does not produce the expected output, the solar retailer will provide you cash back to the value of the amount that was not produced. This is just another reason why going solar is a wise and reliable investment for the home.
You can catch new episodes of Open Homes Australia Saturdays at 4:30pm on channel 9Life.
Rewatch this episode, and catch up on others, via the 9Now app.
Looking to install the solar technology featured in this episode on your own home? Get up to 3 FREE solar quotes from trusted local solar installers in Melbourne by completing our quick quiz.