A team of researchers – including Nobel prize winner Joseph Stiglitz and top-tier climate expert Nicholas Stern – recently noted that green energy developments carry the potential to deliver twice as many job opportunities per dollar than fossil fuel ones. 
A new study indicates that the coming weeks will dictate how the world reignites its economies, ultimately paving the path for generations to come. This includes action against climate change, and political decisions made now will play a huge role in future progress.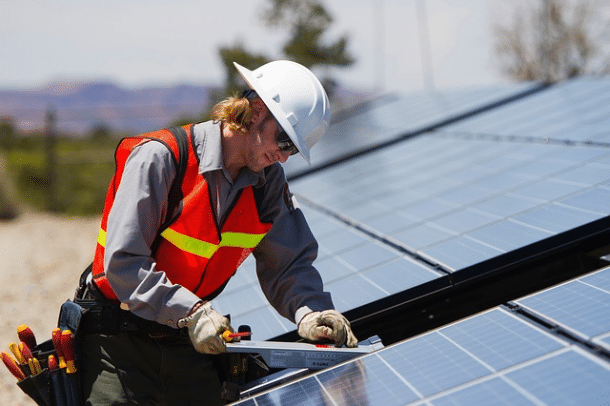 Professor Hepburn of the Oxford University – and the study's lead author – dismissed Australia's political arguments over our small contribution to the SMH and The Age. He said that, even though our role plays a minor one in the scheme of things, we still have a big responsibility towards global efforts. 
"Australia's population is only 25 million, so our contribution is modest compared to global totals. Beijing's population is 20 million, so its contribution is modest compared to global totals. London's population is less than 10 million, so its contribution is compared to global totals," he said to SMH.
He further noted that saying taking a handful of people and saying their total efforts are modest is not meeting the overall point. The most significant aspect is making sure we understand who is emitting the most emissions per capita, of which he said: "Australia is highly exposed."
Hepburn said that decreases in carbon emissions and total pollution as a result of lockdowns wouldn't stick around for the long-term unless stimulus measures are put into place immediately. 
"This report shows we can choose to build back better, keeping many of the recent improvements we've seen in cleaner air, returning to nature and reduced gas emissions," he said. 
More jobs on the agenda for renewable energy
The report also noted that developments across renewable energy had also created a wealth of construction jobs for short-term periods, especially during the height of a recession. Additionally, significant amounts of money has been saved by providing infrastructure that needed less manual labour in regular maintenance and ongoing operations. 
Overall, green energy projects decrease energy costs and help to stimulate economies further – something countries right across the globe need to support during COVID-19 recovery. Investing in greener buildings – such as installing cleaner retrofits – also create immediate employment opportunities that cannot be sent overseas, benefiting the local community here on Australia soil.
RELATED: Why coronavirus is our chance to tackle climate change.