South Australians can now apply for energy storage grants of up to $6,000 under the South Australian Home Battery Scheme.
The Clean Energy Finance Corporation (CEFC) will help eligible households fund the remaining cost of a solar battery installation. Low cost loans are also available to fund rooftop solar power systems if applicants don't already have one.
Forty thousand SA residents will receive grants for installation of solar battery systems from the home battery scheme. The $200 million investment will therefore reduce demand on the grid and consequently reduce energy prices.
Dedicated website for home battery scheme up and running
Subsidies up to $3000 apply for a small system offering 5 kWh storage. These expand to the full $6000 subsidy for a large system with 10 kWh storage.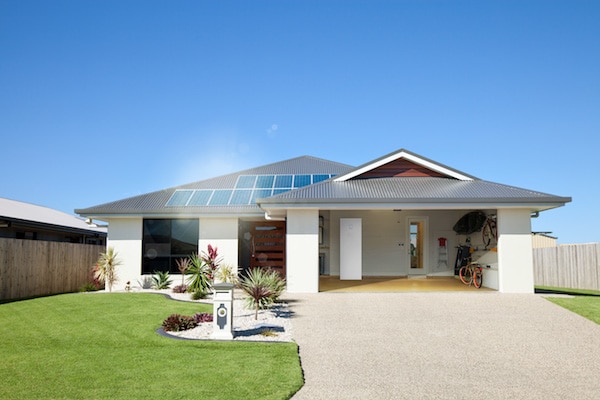 Householders in Adelaide and around SA can now visit a dedicated home battery scheme  website to:
Find a fully qualified service provider
Research approved solar battery systems
Request a quote
Apply for the battery subsidy and low interest loans.
A simple assessment tool on the site helps determine the right size and type of battery system for the home in question.
You can also register with Energy Matters for more information about the subsidy and indicate interest in getting a subsidised battery.
Access or become an approved service provider
The SA government is giving priority to qualified system providers who use local products. As a result they must commit to installing approved battery systems manufactured or assembled in the state.
These providers will enjoy a nine-week priority period. Their products will be exclusively available to households during this time.
Only providers accredited by the Clean Energy Council (CEC) are eligible to take part in the scheme. CEC-approved solar retailers like Energy Matters offer guaranteed work meeting all national safety and quality standards.
Providers must also register their interest via the website if they want to be involved. This ensures they qualify as a System Provider.
sonnen opens SA home battery plant
In addition to the state home battery scheme, German battery giant sonnen recently announced its SA manufacturing plans. As a result it will manufacture up to 10,000 battery storage units per year at its Elizabeth plant.
Sonnen will therefore be the scheme's first battery provider. Only sonnen batteries will be available for the first nine weeks of the home battery program.
Additional brands like Tesla Powerwall 2 and Enphase will then be available for installation.
The subsidy scales up with the size of the home battery system. It will also be higher for Energy Concession holders.
Register with Energy Matters for more information about the subsidy and indicate interest in getting a subsidised battery.