Canterbury Bankstown Council plans to install solar power systems on five city buildings to lower electricity costs and counter climate change.
Administrator Richard Colley said the new solar kits would make the buildings some of the City's most energy efficient.
"We have already installed 10 solar systems in its facilities so far," Mr Colley said.
"[These upgrades] have saved approximately $241,000 in power costs, more than 1,240 tons of carbon dioxide and helped generate more than 1,239,586 kWh."
The new solar power systems would double the Council's annual solar output.
Rooftop solar for key community buildings
The five buildings earmarked for solar upgrades are:
The new Yagoona Community Centre;
Canterbury-Bankstown Arts Centre;
Belmore Senior Citizen and Baby Health Centre;
Belmore Youth Resource Centre; and
The Morris Iemma Indoor Sports Centre.
Mr Colley said council wanted to encourage more households to go solar.
Just 6,000 of approximately 70,000 houses in the Shire were solar powered, he said.
"I hope by signing up to this program and upgrading Council's own energy practices, more people will do the same and make the switch."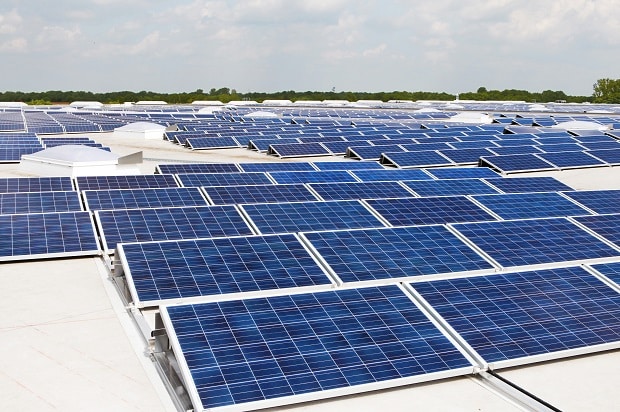 Council signatory to national renewable energy action plan
The Council last month joined 35 regional governments in signing the Cities Power Partnership (CPP).
The initiative helps local governments tackle climate change through energy efficiency measures and building renewable energy capacity.
In addition, the Council has joined the Our Energy Future project, aimed at significantly increasing renewable energy consumption in Canterbury-Bankstown.
Our Energy Future is the first project in the ambitious Southern Sydney Renewable Energy Master Plan.
The master plan states rooftop solar PV represents the biggest single renewable energy opportunity in the South Sydney area.
Locally installed renewable energy in South Sydney has already avoided over 50,000 tonnes of carbon emissions per year.
"Solar PV is viable on a significant proportion of the buildings in southern Sydney […] and is appropriate for many residential, and commercial customers," the plan states.
Mr Colley said solar power would continue to play a a key role in reducing the city's energy costs and reducing emissions.
"I am encouraging businesses and residents to investigate whether they too can save money and play their part in protecting our environment."