Labor's Victorian State Election win is good news for Victorians looking to install rooftop solar panels and home batteries. The Victorian election result means the Victorian Solar Homes scheme will expand, with half-price home storage batteries and solar panel access for renters.
Fill in our online form to register your interest for the expanded Victorian Solar Homes scheme
In the lead up to the election, Premier Daniel Andrews pledged an extension of the popular Solar Homes schemes to include 700,000 homes if he remained in power.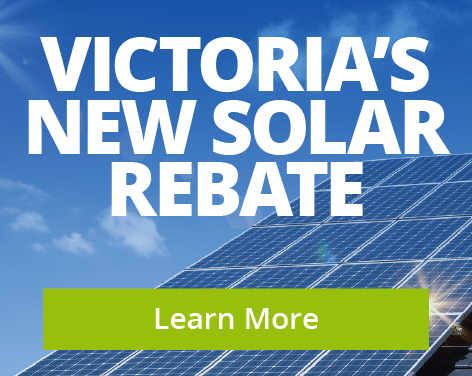 Announced in August, the Solar Homes scheme rebate covers up to $2,225 of the solar panel installation costs for eligible households.
According to government figures, installing rooftop solar PV will save a typical household around $890 annually off their electricity bill.
New solar panel access scheme for tenants and landlords
Earlier this month, the government said it would extend the Solar Homes program to tenants if re-elected.
Under the scheme, renters will enter into an agreement with landlords, then make a 25 per cent contribution through a rent levy over four years. The landlord and government rebate covers the rest of the cost.
Victorian election result means half-price home batteries
Also part of Labor's election pledge on renewable energy were half-price solar batteries.
The batteries will supply 10,000 Victorian households that already have solar panels.
Take advantage of Energy Matters' solid track record
Energy Matters is one of only a handful of CEC Accredited Solar Retailers in Australia, with a reputation for dependability and ethical service. Being CEC Accredited means we are Victorian Solar Homes ready. (If our other specials offers for Victoria interest you, go to our Victoria / Melbourne specials page.)
Energy Matters can help you take best advantage of this Victorian solar rebate, now that the Victorian election result means it is retained.
Register your interest below to find out how this game-changing solar scheme can help you.