Victorians waited eagerly on Sunday to hear Daniel Andrews take to the microphone once more to announce the highly anticipated roadmap for easing COVID-19 restrictions across the state. The controversial plan has sparked debates across the country, especially as Victoria continues to have some of the most strict regulations in place across the globe.
However, only a small number of changes will take effect as of 13 September, 2020, which was initially the deadline for Stage 4 restrictions to come to an end.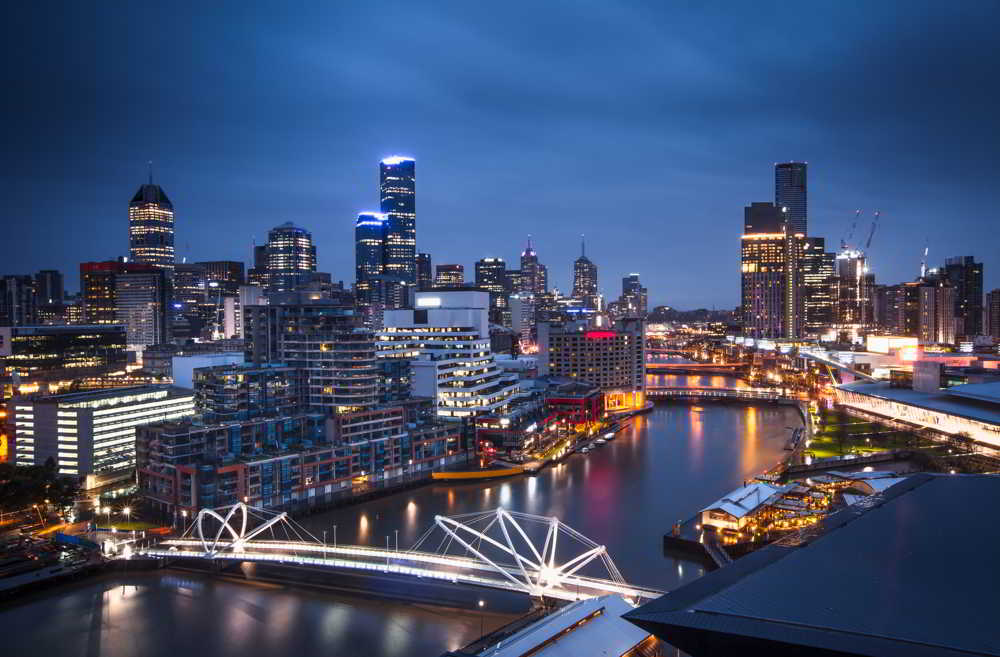 Andrews highlighted that it's important the state takes all precautions and careful thinking about coming out of lockdown, as easing restrictions too early could spark a third wave. Meanwhile, other political parties have labelled the plan as "a road to nowhere".
"We can't run out of lockdown. We have to take steady and safe steps out of lockdown," Andrews said. Alongside him, Deputy Chief Health Officer Allen Cheng said that the current rate of 60 to 100 cases per day isn't anywhere near where Victoria needs to be to manage the virus much in the same way as NSW has.
"If we open up too early, we risk another resurgence and undoing the work we have done," Cheng said.
What you need to know about the latest Victorian restrictions
The roadmap isn't exactly the easiest thing to make sense of, but we've outlined what you need to know about the changes rolling out over the next couple of months. The plan will involve a number of steps to opening up. Below is the roadmap to Metro Melbourne reopening.
First Step: Commences 11:59pm 13 September 2020. All sectors remain critically restricted and closed unless otherwise permitted. All offices and professional services remain closed. Agriculture can open with a COVIDSafe Plan implemented. Hospitality remains under takeaway business models only. Meanwhile, some permitted retail stores can open with a COVIDSafe Plan, alongside mining, ports and freight.
Second Step: Commences 28 September 2020. However, this will only commence if Metro Melbourne reaches the average rate of 20-50 cases per day over a 14-day period. Construction, manufacturing, wholesale trade and warehousing, postal distribution centres will be restricted, but no longer closed unless permitted.
Meanwhile, supermarkets and food distribution will still be heavily restricted with workforce limitations in place. All offices are to remain closed, but agriculture can open with a plan. Meat and seafood processing will remain heavily restricted alongside hospitality. Retail stores (with permission) can open with a COVIDSafe plan, as can mining, ports and freight. Hair and beauty will remain closed. Excitingly, solar panel installations will be able to continue as of this date as well.
Third Step: If the threshold is met, this change will roll out on 26 October 2020. This means less than five new cases must be the average per day. A majority of businesses and sectors will be able to open up with a COVIDSafe Plan in place, but supermarkets will remain restricted, as well as offices and professional services.
Hospitality will be able to open under strict limitations for outdoor dining and a patron cap. Retail will be restricted to density quotients and strict cleaning protocols. Hairdressers will be able to open but beauty must remain closed. Real estate will be restricted but some activities can commence.
Last Step: Effective as of 23 November 2020 with NO new cases for at least 14 days across Victoria. Most sectors will be allowed to open with the relevant plans in place. Some retail will remain under restrictions, as well hospitality, offices and professional services and meat/seafood processing.
COVID Normal: Once the threshold is met for no new cases in 28 days across the state, and no new outbreaks across other states/territories, Victoria will move into COVID Normal living. All sectors and businesses can open from here onwards, with a COVIDSafe Plan employed. Employees will be able to return to workplaces.
Book your solar panel installation in time for the 28 September commencement date now by calling 1800-EMATTERS now.