Solar battery storage just became even more attractive for Victorian households, with the state government announcing an expansion of its Solar Homes program into the world of Virtual Power Plants (VPPs).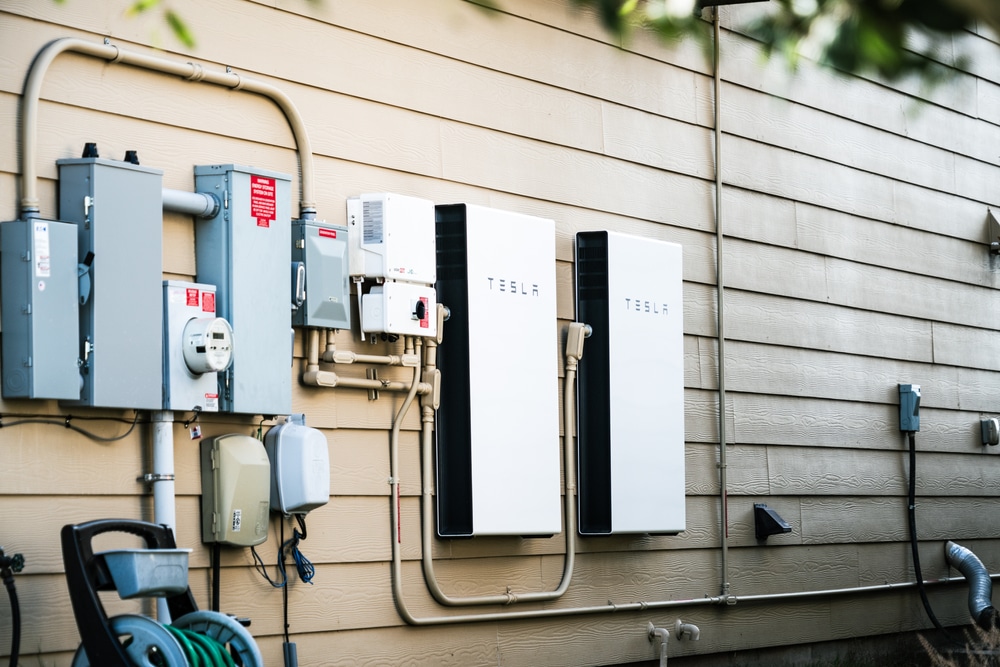 Households who install a battery and sign up to one of six different VPP pilots before July 2022 will receive a higher rebate at a fixed rate of $4,174 (as opposed to a maximum $3,500 for non-VPP rebates). In addition to the higher rebate, these VPPs will offer 'guaranteed benefits' and extra protections for consumers, such as discounts on hardware, reduced energy bills or regular compensation for taking part.
The government-backed program is capped at 2000 rebates and is limited to five approved battery providers; Tesla, Mondo, Reposit, Sonnen and Arcstream.
The pilot is set to run until 31 December 2024.
What is a Virtual Power Plant (VPP)?
A VPP works by connecting batteries (or other distributed energy resources) from multiple households into what is called a 'Virtual Battery'. This Virtual Battery can then be can be coordinated like a pop-up power plant, trading in the electricity market and providing power to the grid when it's needed.
This could include times when there's an unexpected surge in demand, taking the stress off to create a more reliable network. For example, if everyone watching the Boxing Day Test were to turn on their air conditioners at once, the grid might be unable to cope – but a VPP could help out by drawing power from batteries connected to the grid.
Participating in a program means that your battery is always available to the grid when needed, but you can also still use it for your own needs – like evening out your electricity bill, blackout protection, charging an electric car or running appliances during off-peak hours.
For the six VPPs participating in Victoria's Solar Homes program, each has its own specific deals with a range of benefits and program structures, so it's important to do your research and find the one that best suits you.
Click here for a list of approved VPP programs.
Click here to learn how to apply for a VPP program.
VPPs "accelerate the role of renewable energy in our daily lives"
Back in April last year the government put out a call for solar aggregation partners, with the Minister for Solar Homes Lily D'Ambrosio calling on energy companies with expertise in aggregation and battery power to be a part of the pilot.
Through a robust expression of interest process, Solar Victoria selected the six approved VPP programs on their ability to deliver a successful program, as well as their ability to increase energy affordability for participating households and their focus on strong consumer protections.
Solar Victoria claims that VPPs "accelerate the role of renewable energy in our daily lives" and that communities can benefit from fewer disruptions, more stable services and, ultimately, cheaper power.
"This pilot aims to bring the benefits of solar to all Victorians – reducing pressure on the grid and boosting reliability when demand is highest," said D'Ambrosio.
"We're working closely with industry to drive innovative solar solutions for customers and create good outcomes for the wider electricity network."
Interested in solar and battery storage?
More and more Australians are turning to energy storage as a means to achieve energy independence and a low carbon-footprint.
If you want to learn more about solar battery installation in Australia or would like a free quote, our solar power and battery storage calculator is simple to use! Just enter your postcode and average daily power consumption in kWh. The solar calculator will then generate useful estimated performance information and potential savings. We can then send this information to 3 trusted local installers in your area to receive free, obligation-free quotes.