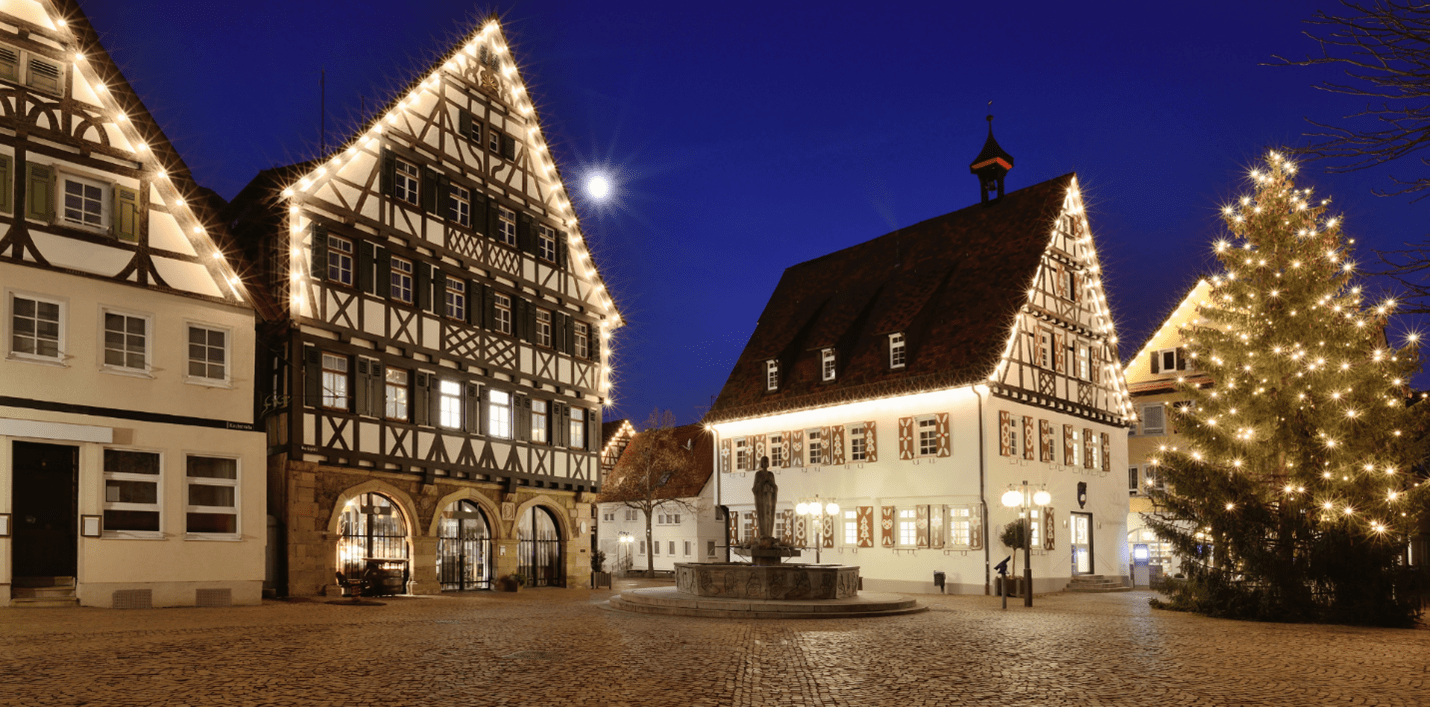 German tradition & quality at its best.
German-made quality and craftmanship are universally recognized, with highly esteemed brands spanning from the automobile industry and pharmaceuticals, to inspiring yet practical inventions we use in our every-day life, such as adhesive tape! It is commonly acknowledged that the "Made in Germany" seal is a synonym for quality, withstanding the test of time.
And here is something interesting! Few might know the Christmas tree as we know it is actually a German tradition dating back to the 16th century. Back then, Christians began bringing trees at home, decorating them with fruit, flowers, and tinsels to celebrate Christmas. Traditions are strong beliefs passed on from year to year.
aleo solar is the perfect example of upholding the German tradition of quality and reliability in the finished product, a relationship of trust with installers and consumers, since 2001. After all, this is why aleo solar panels were recently awarded three innovation prizes on high quality, functionality, and ease of use.
Why is aleo solar GmbH one of the most trustworthy solar panel producers in the world?
It all starts with aleo solar modules' quality advantage.
For 20 years, aleo solar has been developing and testing its products beyond industry standards. This is why aleo solar panels are considered one of the worlds' best quality solar modules. Because of highly skilled German engineering and sourcing of quality components, all aleo high efficiency solar panels are guaranteed to perform for at least 25 years, holding one of lowest claim rates in the industry. Strict production procedures and meticulous quality assurance in the German manufacturing plant in Prenzlau make sure of that.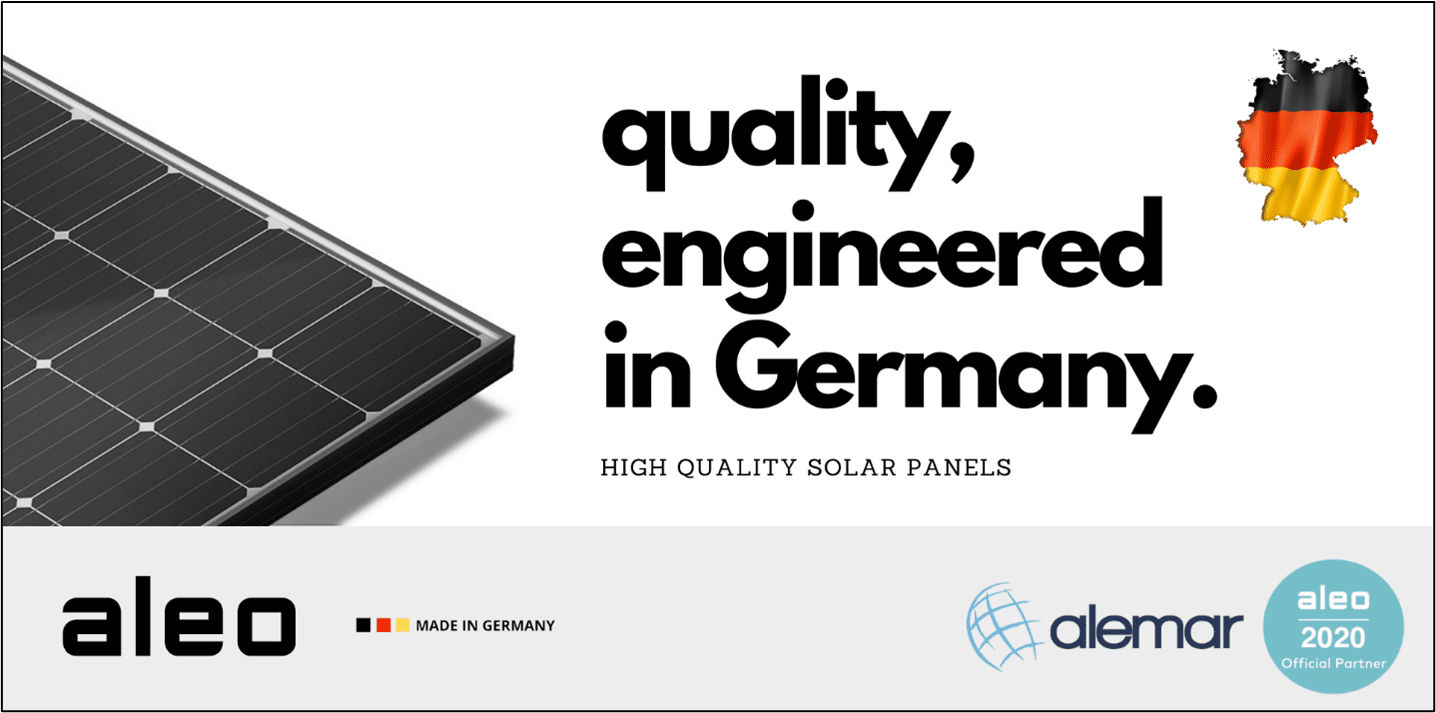 This is how aleo solar panels achieve quality excellence.
By rigorous testing beyond standard requirements and putting in the time to ensure quality.
100% diodes tested
2×100% Electroluminescence-Tests
3xtriple Climate chamber test
aleo performs the EL test on every cell and on strings directly after the soldering process. Each cell in each module is tested twice before lamination process.
By Certified Quality.
Investing in solar power requires an important decision with long-term effects.
A solar system is required, by default, to perform faultlessly over several years, so trusting the solar panel manufacturer is crucial. Today more than ever before, an overwhelming amount of information and frequently preposterous claims confuse rather than educate. Navigating through so many different specifications and arguments is challenging and can be frustrating. What significantly narrows down the selection process is checking against the standards.
This is something aleo solar GmbH takes very seriously. Not only all aleo solar panels carry the IEC 61215:2016 and IEC 61730:2016 Certifications, but they are also proven to perform exceptionally well (3x times the IEC standards) under extreme temperatures, high humidity, and frost & humidity tests. Salt and mist corrosion resistance, ammonia corrosion resistance, and sand & dust resistance, as well as snail trail free certificates, guarantee aleo's quality and durability. Keeping in mind that claimed quality can only be guaranteed when certified is a straightforward method of comparison.
Find all aleo solar certificates here.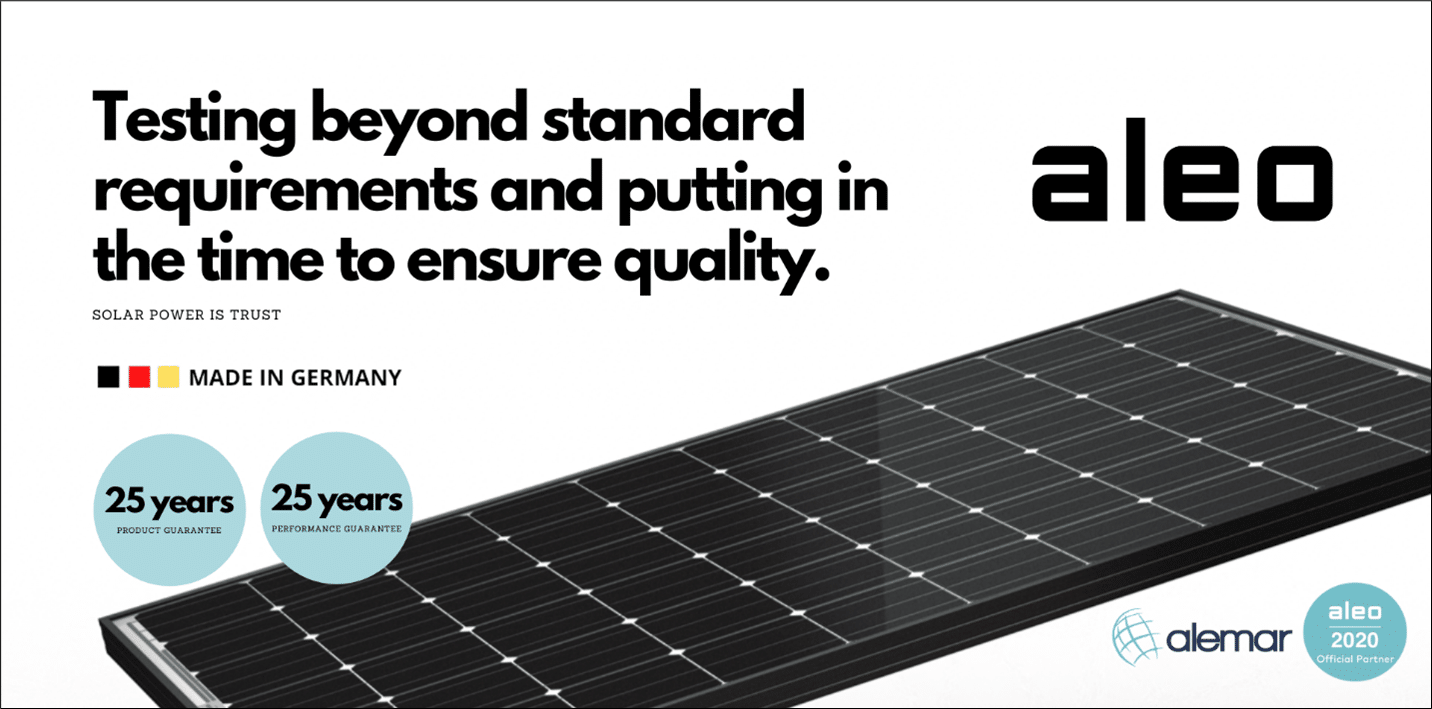 By Being Robust.
Extreme weather events are occurring more frequently and put solar systems under increasing pressure. aleo's Premium HE-Tec modules are built to be robust and withstand weather phenomena.
Pressure (snow & wind) 8000 Pascal, where IEC standards require 2400 Pascal.
Suction (wind) 5400 Pascal, where IEC standards require 2400 Pascal. View video here.
 Hail class (tested with 40mm hail grains) 4, where IEC standards require 3. View video here.
The tradition of aleo solar for designing and manufacturing quality products is built on the principles of durability, continuous testing, and genuine German craftmanship. This is how aleo solar nurtures a relationship of trust with consumers and installers that withstands the test of time, since 2001.
Learn more on aleo solar panels here.   
Alemar Tradings Pty Ltd is the official partner of aleo solar GmbH for Australia.