Renovate or Rebuild Specials
Energy Matters has recently had the opportunity to partner with Renovate or Rebuild, a Channel 9 television series. The series intends to improve homes across Australia through energy efficiency equipment, renovations, and the complete restructuring of households. These exciting episodes will be coming to your screens very shortly on 9life. Our team were able to assist families and partners, add value to their home alongside the best in the business – previous Block contestants

Solar is one of the best investments around. It is also one of the most efficient ways to improve the look and value of your home. Using solar as a home enhancement will ensure you make the most of your rooftop real estate. Contact our Solar Power Queensland team while government solar subsidies and our partners' amazing deals on solar power systems last!
As a partner of Renovate or Rebuild and Channel 9, we believe, together, Australia is ready to discover how to manage a sustainable household that enables long term savings and benefits for the environment. You may like to think of the new television show like The Block, with a twist of energy efficiency equipment! With two teams battling out whether to renovate or rebuild a home, homeowners need to decide who to choose. How? With a little bit of expert advice and input on the overall sustainability, design and price that either team renovate, or re-build, proposes. Through Energy Matters supporting either choice, we hope to influence the families around Australia to be more energy conscious in the way they design, create, or renovate a property.
Energy Matters is delighted to showcase some incredible technology in the VIC episodes of Renovate or Rebuild (highlighted below) which has been installed by our amazing Solar Retailer partners and expert installers Specialised Solar and Arkana Energy.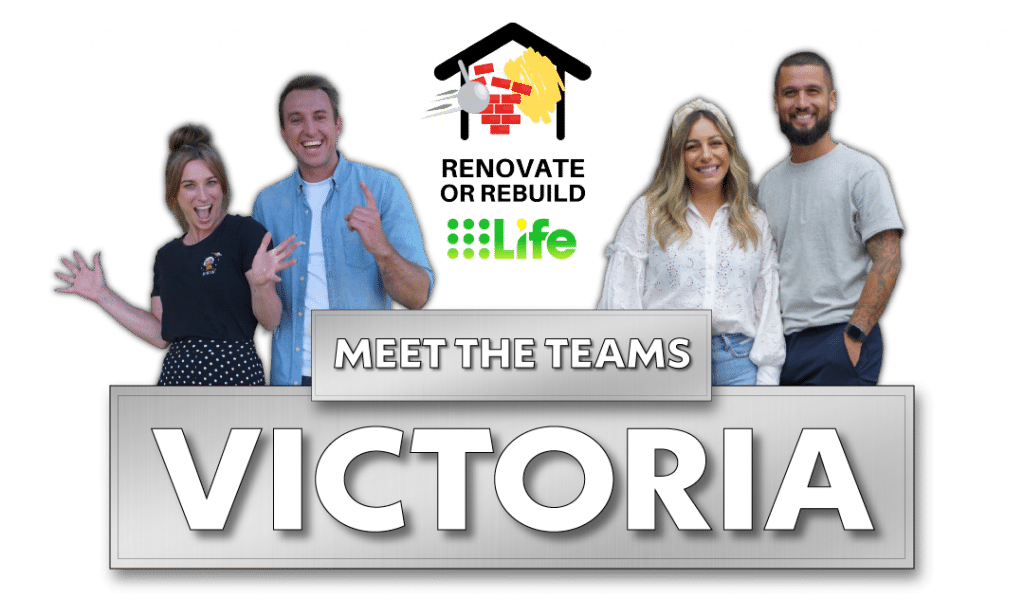 Bec and George appeared on The Block: Sky High in 2013. They came fourth on auction day with a total profit of $242,000. Since their time on the show the couple has continued to renovate, and they launched Nectaar, an interior design and decoration studio based in Melbourne. Bec is the Creative Director, and George a Builder and Project Manager.
Jesse and Mel were The Block: The Oslo 2019 contestants and walked away with a profit of $388,000! The St Kilda locals have since purchased their first home together with their winnings. Real estate agent, Jesse, was responsible for finding them the perfect abode – with renovations in mind the moment they purchased the house! With Mel in charge of the budget, and Jesse putting his handyman skills to work, we can't wait to see what these two create in their new home.
Founded in Italy in 1942, FIMER has grown to become a leading company providing solar inverters and electric vehicle chargers. FIMER acquired the ABB Solar business back in March 2020 making them the fourth largest solar inverter manufacturer in the world.
FIMER offers quality, reliability, and value for its residential product offerings. A premium European range is offering all the latest technology and inclusions.
Click here for a quote using a FIMER system.
Established in 1972, Hyundai Heavy Industries Group is one of the most trusted names in the heavy industries sector and is a Fortune 500 company. As a global leader and innovator, Hyundai Heavy Industries is committed to building a future growth engine by developing and investing heavily in the field of renewable energy.
As a core energy business entity of HHI, Hyundai Energy Solutions has strong pride in providing high-quality PV products to more than 3000 customers worldwide.
Click here for a quote using Hyundai panels.
Tesla Powerwall 2 is a fully integrated battery that powers your home when your solar panels aren't producing enough electricity to supply your appliances. For example, in the evenings or on dark, cloudy days. Your Tesla Powerwall 2 is also ready to provide your home power during power out-ages – keeping your household running indefinitely when situation arises.
To book your installation of a Tesla Powerwall 2, contact us today

Energy Matters are proud to announce their partnership with Payright, who are specialists when it comes to buy now pay later for residential solar and battery systems.
Payright gives your customers the option to reduce their household power bills by spreading the cost of a new solar or battery system into bite-size instalments.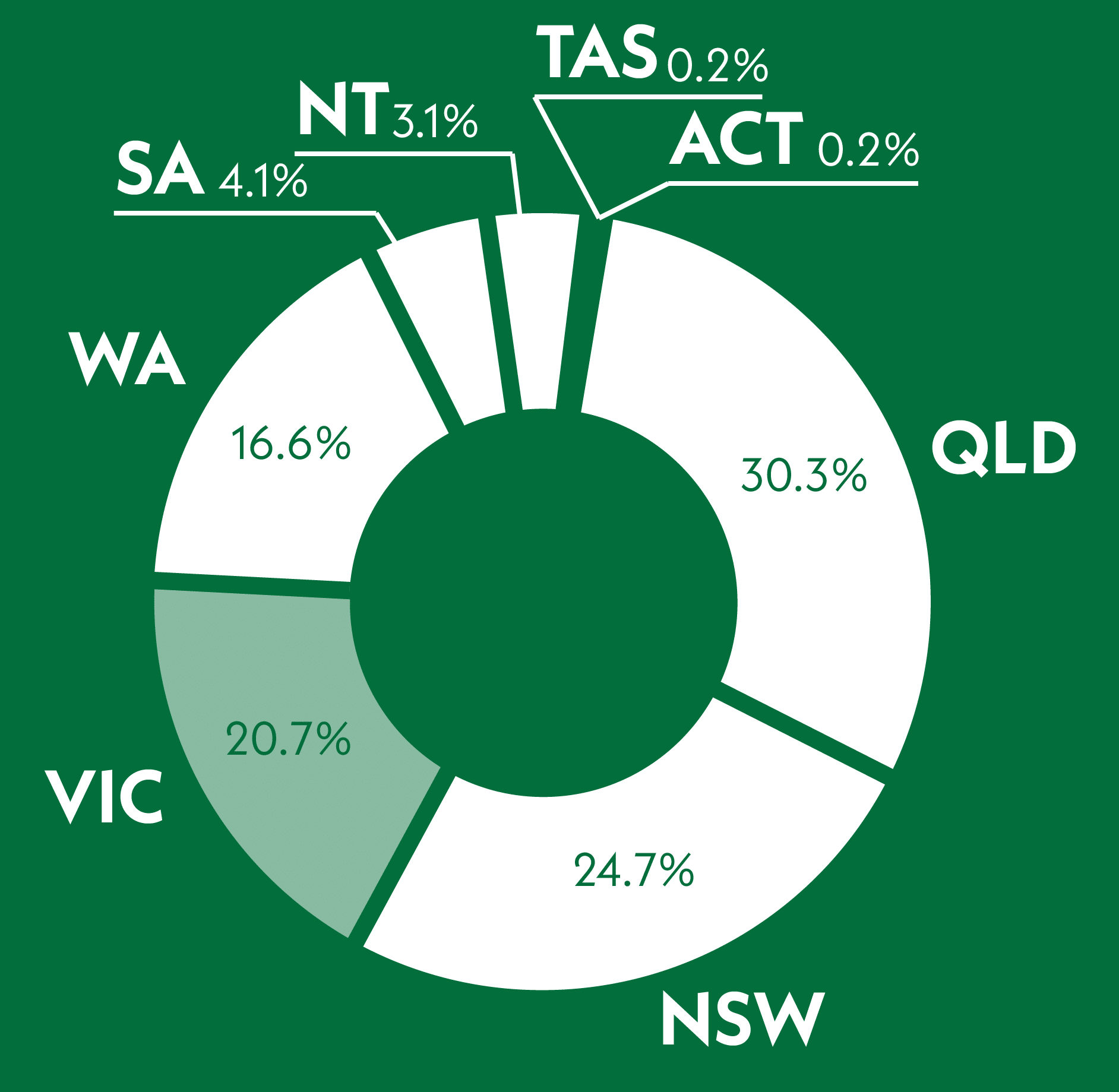 VIC Emissions vs Other States
Australia's total greenhouse gas emissions was 535 million tonnes CO2-e in 2017. With 110.3 million of that total, Victoria came in as Australia's third most polluting state, behind NSW (24.7%) and QLD (30.3%).
Approximately 80% of Victoria's electricity is produced using brown coal. Brown coal is a lower yielding energy producer due to its high moisture content. When heated, it produces less energy than many other alternatives, including black coal. Not only is brown coal contributing to Victoria's greenhouse emissions, it releases a long list of poisonous heavy metals and toxic chemicals like sulphur dioxide, mercury, particulate matter and nitrogen oxides.
Sources: Victorian Greenhouse Gas Emissions Report 2019 & https://environmentvictoria.org.au/our-campaigns/safe-climate/problem-brown-coal/
The Victorian Greenhouse Gas Emissions Report 2019, published by the Victorian Department of Environment, Land, Water and Planning, found that Victoria's net emissions for the year 2017 was a total of 110.3 million tonnes (Mt) of carbon dioxide equivalent (CO2 -e).
The most shocking aspect of the report was the finding that over half of all Victoria's emissions were from electricity generation.
Installing a 6.6kWh solar system can save as much as 10.6 tonnes of CO2 per year from Victoria's total emissions. That's the equivalent of removing 2 cars from the road!
Source: Victorian Greenhouse Gas Emissions Report 2019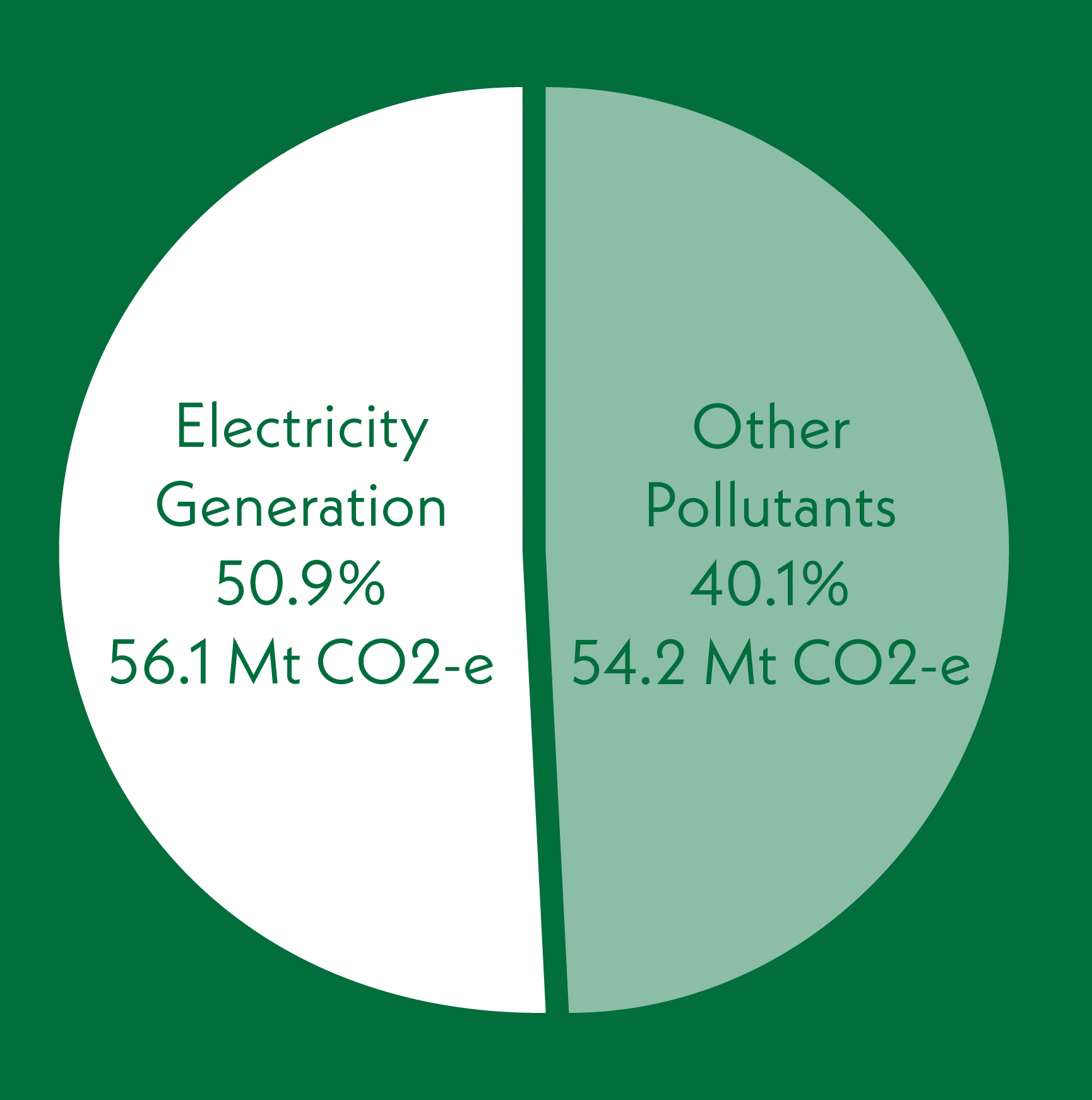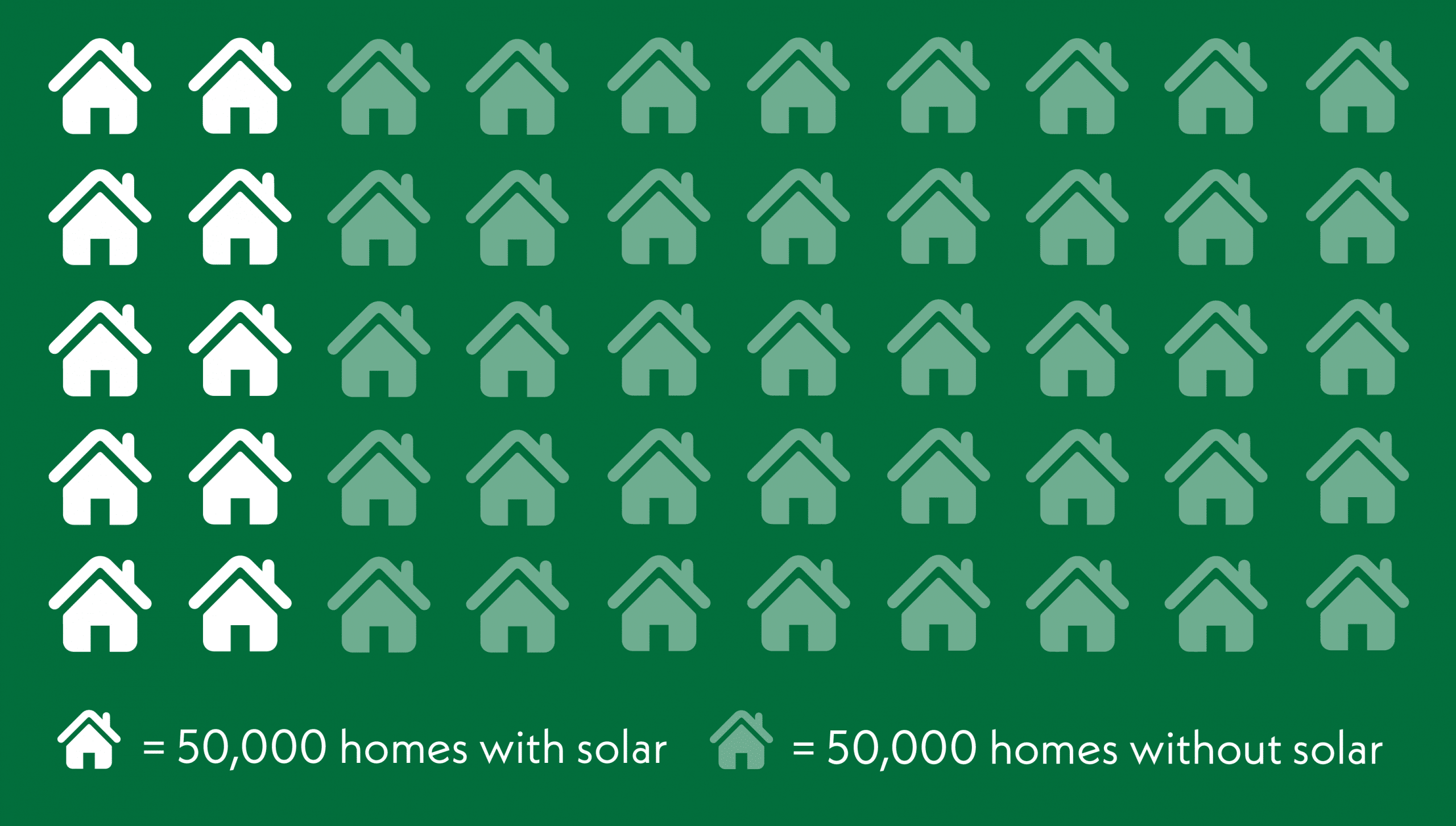 s of the 2016 Australian Census, there were 2,520,912 private dwellings. Of those private dwellings, 554,548 homes have a solar PV system installed – that's 1 in 5 Victorian homes!
Only 6,291 of those homes have a solar battery installed. Are you one of the many Victorians that have solar? Are you one of the few that have solar battery storage? If you answered no to either of those questions, why not speak to a local installer today?
Source: http://www.cleanenergyregulator.gov.au/RET/Forms-and-resources/Postcode-data-for-small-scale-installations