NSW Solar Power Deals 2022
Are solar panels worth the investment? How much money can you save?
If you're wondering whether solar panels are worth the investment for Sydneysiders, we're here to assure you that yes; solar panels are proving to be one of smartest and safest investments of 2022. In fact, a report by the ACCC revealed that solar owners are saving an incredible 31% on their energy bills compared to grid-connected households. Make the most of your rooftop real estate! Solar panels are more accessible, affordable and easier to install than ever before.
Contact our Sydney team while government solar subsidies and amazing deals on solar power systems last.
Wherever you live in NSW, be it Sydney, Newcastle, Wollongong, Central Coast or other city, town or rural area, our partner installers have the solar energy solution for you.
"I really recommend Energy Matters. They helped me find the right company to install my solar system"
– Chris
Sydney solar installations with $0 upfront interest-free loans
Don't have the money for solar right now? Don't let that stop you from making a great investment. Many of our trusted solar installers now offer $0 upfront interest-free loans where you can pay off your system in small monthly instalments. Simply request an obligation-free quote and find out what payment plan options are available!
Discount solar power in 2022
With the price of solar at its lowest ever; the best time to buy solar power systems from one of Energy Matters trusted solar partners is right now. Based on system cost, you can generate clean electricity for just a few cents per kilowatt hour.
Save thousands on your electricity bill or wipe it out altogether by going solar. Get in quick and take advantage of our latest specials for Sydney and New South Wales!
Make money by saving money
A home solar power system installed in Sydney and elsewhere in New South Wales can help you make substantial savings on your electricity bill – and a dollar saved is a dollar earned. Estimated annual electricity savings [1]:
4.05kW solar power system: $1,085 – $1,302
5.01kW solar power system: $1,342 – $1,610
[1] Estimated Sydney and NSW electricity bill savings range estimated above based on 27c per kilowatt hour electricity price and an 9.0c feed in tariff (FiT) with 50% to 70% consumption of produced electricity for systems without batteries, and 70% to 100% consumption of produced electricity for systems with batteries.

We understand one of the major blocks to going solar can be the perceived hassles and headaches. Energy Matters' partners will tailor a solution to your needs and assist you every step of the way. Wherever you live in Sydney or NSW, you can request up to 3 obligation-free solar quotes from trusted local installers who can discuss your requirements and any questions you may have about making the switch to solar!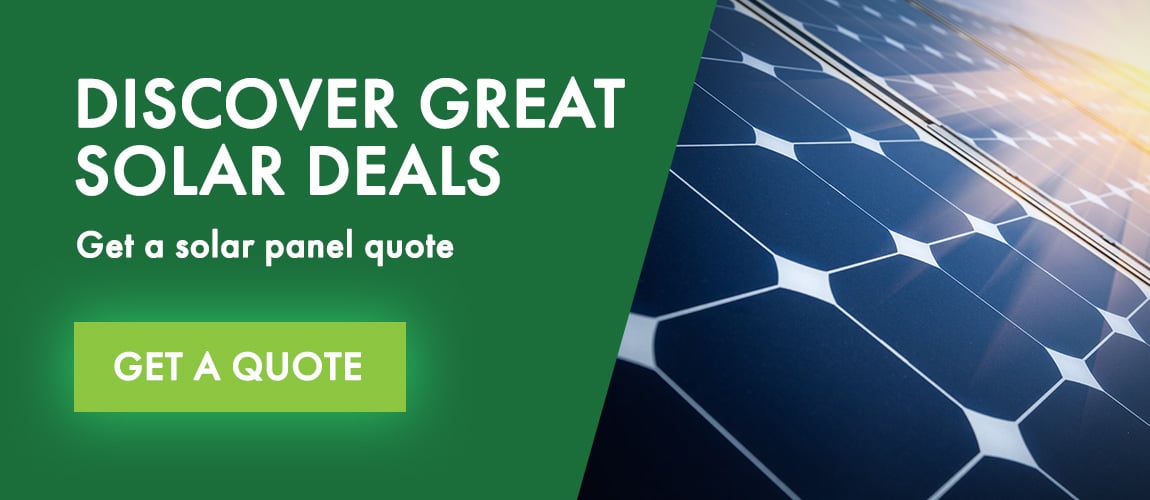 Sydney solar batteries — the future of renewable energy
In Sydney, over 1 in 4 new systems were installed with a battery last year. Enjoy power savings day and night by adding a battery. Not only will solar panels and a battery add value to your home, they help minimise your power bills and make you less reliant on the grid. Touted as the future of electricity, batteries allow solar power generated during the day to be stored for use at night time or on cloudy days when solar panels cannot generate electricity. In fact, adding a battery to a residential solar system can double the amount of self-generated electricity consumption.
Tesla Powerwall
Stores electricity for solar self-consumption, time of use load shifting, and backup power.
Learn more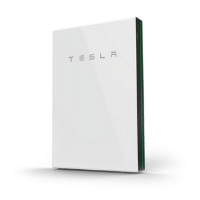 SENEC Home V3 Hybrid
The new SENEC Home V3 Hybrid comes with an unbeatable 20 year extended warranty.
Learn more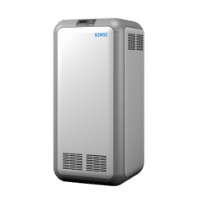 The Electric Vehicle (EV) revolution is gaining strength in Australia. Are you EV ready?
Did you know that over 50% of Australians intend to purchase an EV in the next 5 years? Installing a home battery gives you the flexibility to either sell your stored electricity back to the grid or charge your EV overnight (whichever option works better for you depending on feed-in-tariff, lifestyle, etc.).
NSW interest-free loans to install solar battery systems
Sydney and NSW solar facts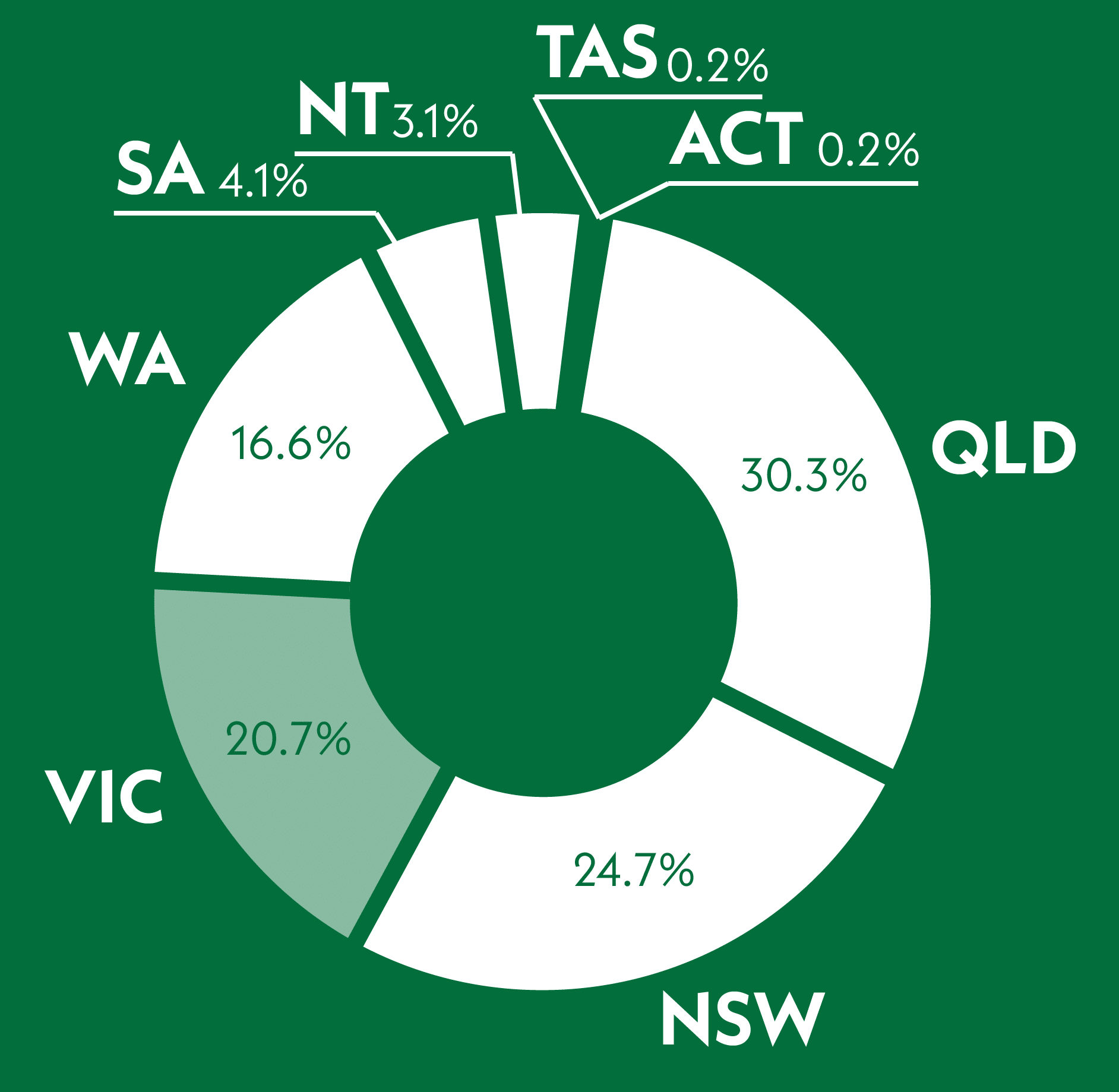 NSW Emissions vs Other States
Australia's total greenhouse gas emissions was 535 million tonnes CO2-e in 2017. With 131.7 million of that total, NSW is the second most polluting state, with QLD taking the title and VIC following closely behind.
NSW's total energy usage and emissions is almost solely attributed to burning fossil fuels. Over 99% of NSW's emissions from stationary energy (all fossil fuels (gas and coal) used in electricity generation) are from coal-fired stations. in 2017, only 16% of NSW's energy was sourced from renewable energy sources.
Sources: https://www.soe.epa.nsw.gov.au and https://climatechange.environment.nsw.gov.au/about-climate-change-in-nsw/nsw-emissions
NSW Total Net Emissions
Estimates of Australia's greenhouse gas emissions are produced by the Australian Department of Industry, Science, Energy and Resources. NSW emissions in 2017/18 (financial year 2018), the most recent inventory of greenhouse gas data, were 131.7 million tonnes CO2-e (carbon dioxide equivalent)
Stationary Energy (all fossil fuels (gas and coal) used in electricity generation) accounted for 67 million tonnes (51% of total emissions).
Source: https://climatechange.environment.nsw.gov.au/about-climate-change-in-nsw/nsw-emissions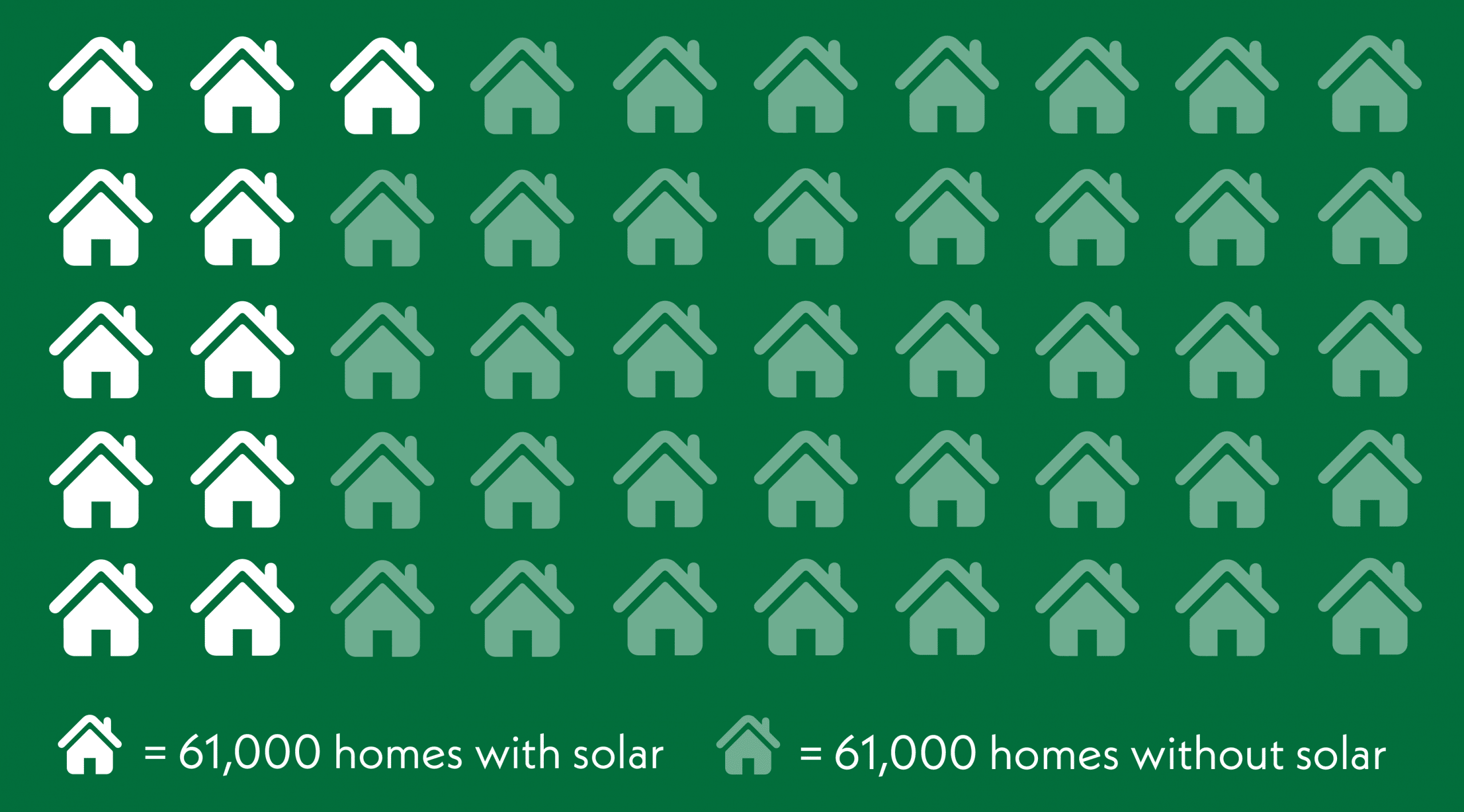 NSW Homes with Solar
As of the 2016 Australian Census, there were 3,059,599 private dwellings. Of those private dwellings, 702,032 homes have a solar PV system installed – that's a little over 1 in 5 NSW homes!
Only 9,221 of those homes have a solar battery installed. Are you one of the many NSW homeowners that have solar? Are you one of the few that have solar battery storage? If you answered no to either of those questions, why not speak to a local installer today?
Source: http://www.cleanenergyregulator.gov.au/RET/Forms-and-resources/
NSW related news & articles
Australia's largest rooftop solar PV system is near the final stages of commissioning, set to be operational by the end of the Christmas break. The
Read More »