Solar is one of the best investments around – make the most of your rooftop real estate. Call our Brisbane team on 133-SUN (133 786) while government solar subsidies and our amazing deals on solar power systems last!
Wherever you are in Queensland, be it Brisbane, Gold Coast, Cairns, Townsville, Rockhampton, Toowoomba, or any other city or town or in the country, we can help you with the right solar power system.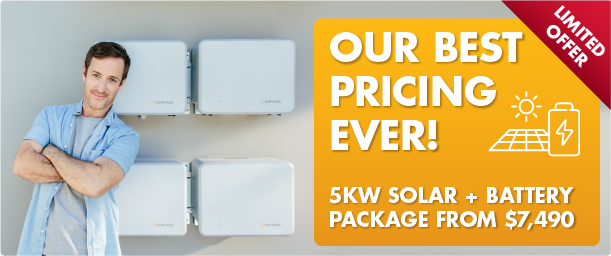 Brisbane Metro Solar Special

(Call 133-SUN or get a

quick solar power quote

for pricing in other areas of Queensland)

5.03kW solar + 1.2 kWh AC Enphase battery package
​




Queensland feed in tariff (FiT)
For households in South East Queensland, the feed in tariff (FiT) rate varies between retailers. In regional Queensland, the rate is 6 cents per kWh.
Estimated annual electricity savings [1]: $1,553 – $1,693
[1] Estimated Brisbane electricity bill savings range noted above based on 24.0c per kilowatt hour electricity price and 7c feed in tariff with 80% to 100% consumption of produced electricity.
Call our friendly solar power Brisbane team on our 133SUN (133 786) solar hotline to learn more!
A solid investment
It's true – acquiring a solar power system can be a better investment than one in property; shares or money in the bank.
It's our aim to make installing solar panels simple for Brisbane residents! Call our Brisbane team now on 133SUN (133 786) or register your interest via the form below.
Energy Matters Queensland Solar Guarantee
We only sell quality components, installed by trained and accredited solar professionals in Queensland. In the unlikely event of an issue occurring, rest assured our guarantee program, including a unique system performance guarantee on selected systems, will continue to protect your investment for many years. Buy with confidence!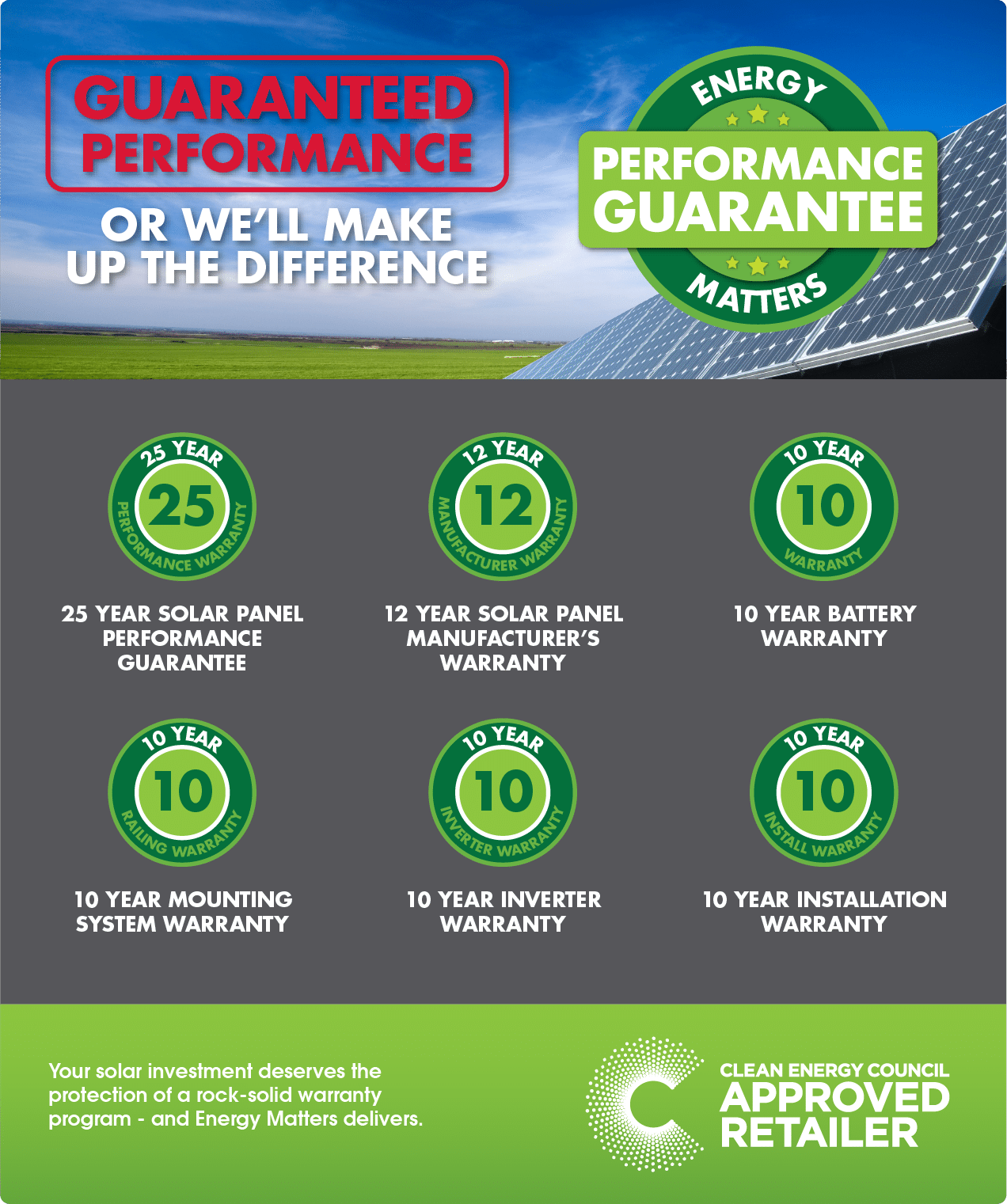 Components information
About JA Solar modules
JA Solar panels offer outstanding value for money and a leading positive power tolerance – consistently out-performing competitors' modules by 5-10 watts in terms of power rating. A global capacity of 20 gigawatts of JA solar cells and modules have been shipped since the company commenced production.
JA Solar is a Tier 1 supplier and a fully integrated manufacturer. Producing everything from polysilicon to wafers, cells and solar panels, the company has full control over the production process, resulting in a superior quality PV module. Discover more about JA Solar panels.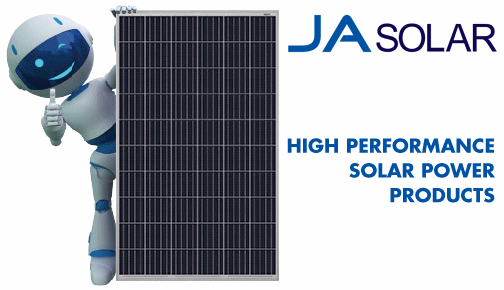 Solis inverters
We're very pleased to be offering Solis inverters to the Australian market, with units now available nationwide.
With more than 20 years of engineering pedigree and a long history of excelling in Australian conditions, the Solis range have been proven to be very economical inverters offering solid performance.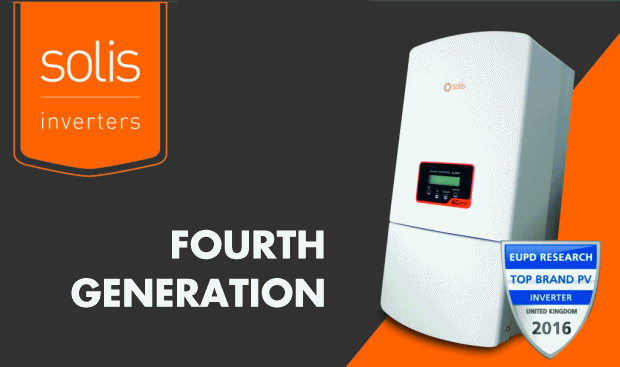 Enphase AC Battery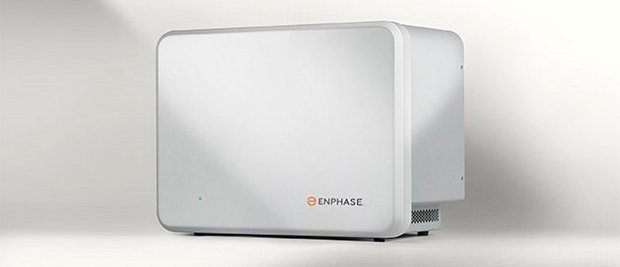 The Enphase AC Battery makes home energy storage very flexible and affordable while maintaining superb safety and offering quality features. The Enphase AC Battery is ideal if you're wanting to start out with a small battery system and then build on it later as more modules can be easily added as you wish to get even more from your high-value solar electricity. The AC Battery offers the peace of mind of a 10 year warranty, from a world leader in solar technology. Increase your energy independence with Enphase!
Learn more about Enphase Energy Storage.
About SunLock mounting systems
Maintaining a focus on quality, we round off these packages with an Australian made and designed SunLock mounting system and Energy Matters' professional, CEC accredited installation.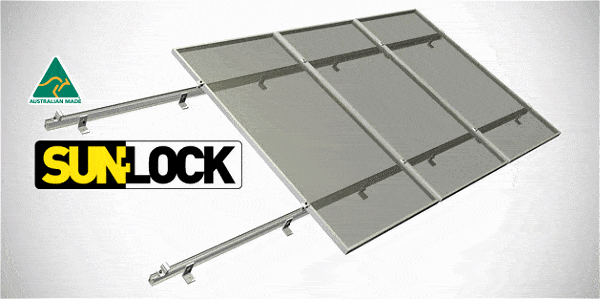 Notes, terms and conditions
Terms and conditions associated with this Brisbane metro offer can be viewed here. If you live elsewhere in Queensland, be it Gold Coast, Cairns, Townsville, Rockhampton, Toowoomba, or any other city or town or in the country, contact us and we can help you getting as similar a deal as possible.
Call our Brisbane solar power specials team today on 133SUN (133 786) or use the form below!
Brisbane / Gold Coast / Queensland Solar Special Enquiry