Are solar panels worth the investment? How much money can you save?
solar panels are proving to be one of the smartest and safest investments you can make in 2021. In fact, a recent report by the ACCC revealed that solar owners save an incredible 31% on their energy bills compared to grid-connected households! This means more money saved for your family while also making smart environmental choices through renewable power generation. Solar panels are now more accessible and affordable than ever before. Take advantage now while generous government solar subsidies and special offers last!
Wherever you are in SA, be it Adelaide, Victor Harbour, Mount Gambier, Gawler, Whyalla or any other city or town, or in the country, we can help you with the right solar power solution.
"I really recommend Energy Matters. They helped me find the right company to install my solar system"
– Chris
Can't afford the switch to solar right now?
Don't let the upfront cost of solar stop you from making a great investment. Many of Energy Matters' trusted solar partners offer interest-free loans so you can pay off your system in small monthly instalments without any extra costs for repayment! Request an obligation-free solar quote from our partners today and find out what payment plan options they have available for you.
Adelaide Residential Solar
Join thousands of SA homeowners who have made the switch to solar and save thousands on their energy bills.

Adelaide Commercial Solar
Commercial solar is one of the safest investments for your business. Save up to 31% on your energy costs.

Crush your electricity bills
After many years of electricity price increases in South Australia, prices have started to reduce, which is great for the general public. So why is solar still an option? When your solar system provider takes an interest and analyses your current and future expected home energy usage, it will allow them to engineer a system that can eliminate your energy bill for many years to come. It also allows home owners to start the move away from gas to a full electric eco-efficient house that is powered by sustainable renewable solar and battery power. It's not just the electricity bill that will be crushed, but also the gas bill at the same time. So in the bigger picture, the current decreases in electricity bills will still be negligible.
Additionally, under South Australia's feed in tariff program, you'll receive a price per kWh of up to 21 cents per kilowatt hour (c/kWh) for surplus electricity generated by your system exported to the mains power grid.
Estimated annual electricity savings, [1]:
Estimated savings are dependent on a wide array of aspects which include (but not limited to) quality, orientation, location of panels. Again, this emphasises the importance of getting your home energy bills analysed and a system engineered for your home by experienced qualified engineers.
A rough estimate of what a 6.6kW solar power system can save you on your electricity bill is $500 to $650+ per Quarter.
[1] Estimated South Australia and Adelaide electricity bill savings detailed above based on 38c per kilowatt hour electricity price and 10.0c feed in tariff with 40% consumption of produced electricity for systems without batteries, and 70% to 100% consumption of produced electricity for systems with batteries.

We understand one of the major blocks to going solar can be the perceived hassles and headaches. For an easy, hassle-free experience, choose Energy Matters' network of trusted solar partners to install your solar panels. Not only will you save thousands of dollars on your electricity bills, but also help protect our environment and become more self-reliant for years to come. Get stared today with up to 3, obligation-free quotes from trusted local installers.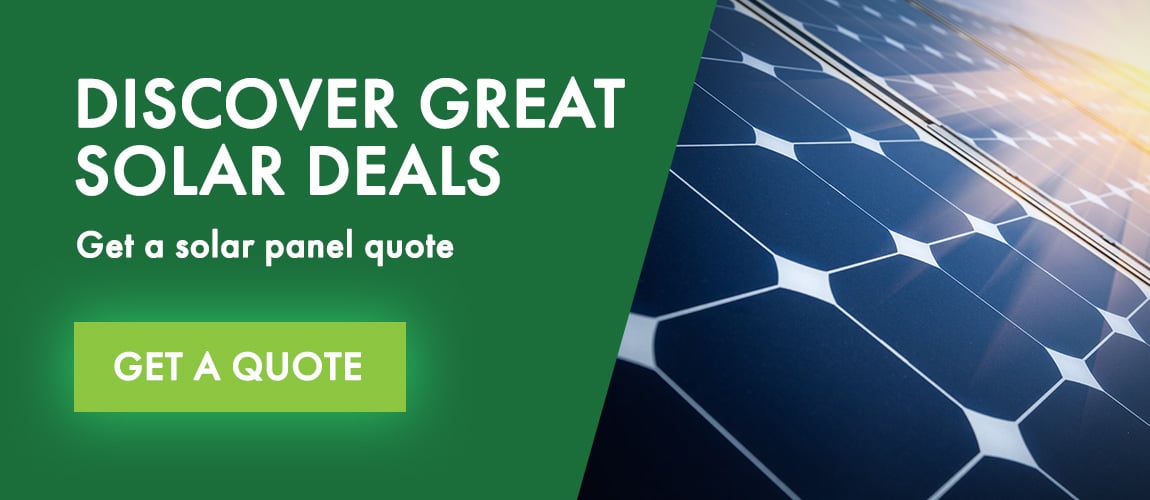 Enjoy power savings day and night by adding a battery
By adding a battery to their solar system, South Australians can save even more money on electricity. At night or during cloudy days, the excess energy stored in batteries allows people to use more of their self-generated power instead of grid power. In fact, adding a battery to a residential solar system can double the amount of self-generated electricity consumption. Not only will solar panels and a battery save you money, they can also
add value to your home
.
Tesla Powerwall
Stores electricity for solar self-consumption, time of use load shifting, and backup power.
Learn more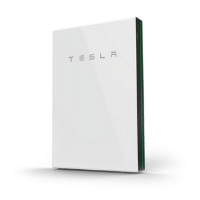 SENEC Home V3 Hybridin6b
The new SENEC Home V3 Hybrid comes with an unbeatable 20 year extended warranty.
Learn more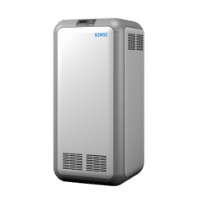 SA solar battery rebates and Virtual Power Plants (VPP)
The South Australian Government is offering a battery rebate of up to $3,000 and the opportunity to participate in a virtual power plant (VPP). When battery owners join a VPP, they let the power company use their battery capacity in exchange for power bill credits.
The Electric Vehicle (EV) revolution is gaining strength in Australia. Are you EV ready?
More and more Australians are buying Electric Vehicles (EV). In fact, over
50% of Australians intend to purchase an EV in the next 5 years
! Ensure your house is EV ready by installing a home solar battery. Installing a home battery gives you the flexibility to either sell your stored electricity back to the grid or charge your EV overnight (whichever option works better for you depending on feed-in-tariff, lifestyle, etc.).

Adelaide and SA solar facts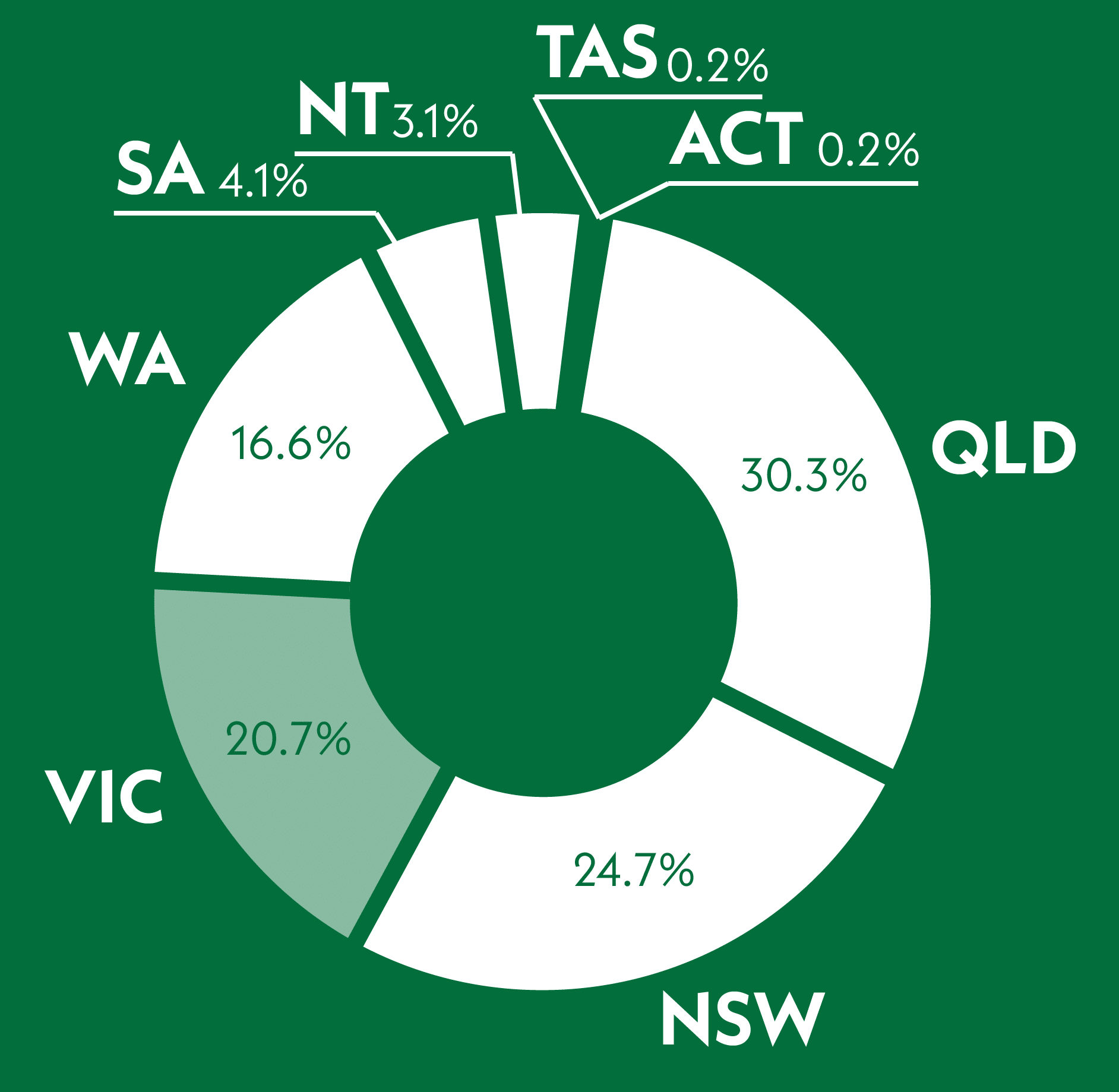 SA Emissions vs Other States
Australia's total greenhouse gas emissions was 535 million tonnes CO2-e in 2017. With 24 million of that total, SA is proud to one of Australia's least polluting states.
SA's renewable energy sits at 59.7% of the total energy generated in the state. This follows only TAS, with 99.2% renewable energy. This has been greatly assisted by the fantastic uptake of residential solar. In fact, SA has the highest percentage of houses with solar!
Why not join your fellow South Aussies and go solar!
Source: https://www.cleanenergycouncil.org.au/resources/resources-hub/clean-energy-australia-report
SA Total Net Emissions
State and Territory Greenhouse Gas Inventories 2019 report found that SA produced a total of 24.0 Mt CO2-e. Electricity production and usage accounted for 19% of these emissions.
SA sources over half of their electricity from renewables (wind, solar, residential solar generation). The remaining electricity is generated from gas and diesel. South Australian's have the greatest proportion of residential solar PV systems per household! This contributes enormously to the reduction is GHG emissions from the energy sector.
Sources: https://www.sa.gov.au/topics/energy-and-environment/energy-supply/ https://www.environment.sa.gov.au/topics/climate-change/south-australias-greenhouse-gas-emissions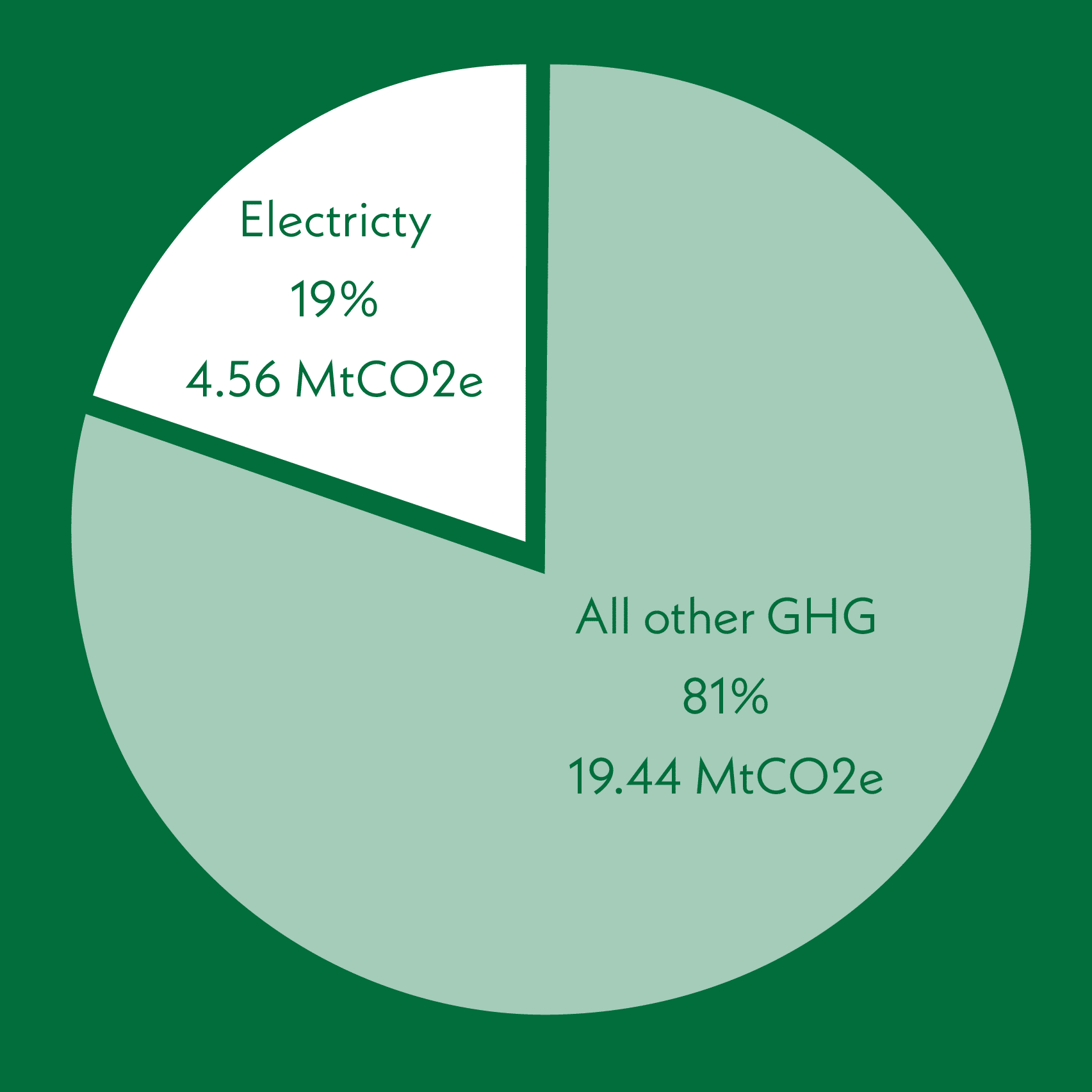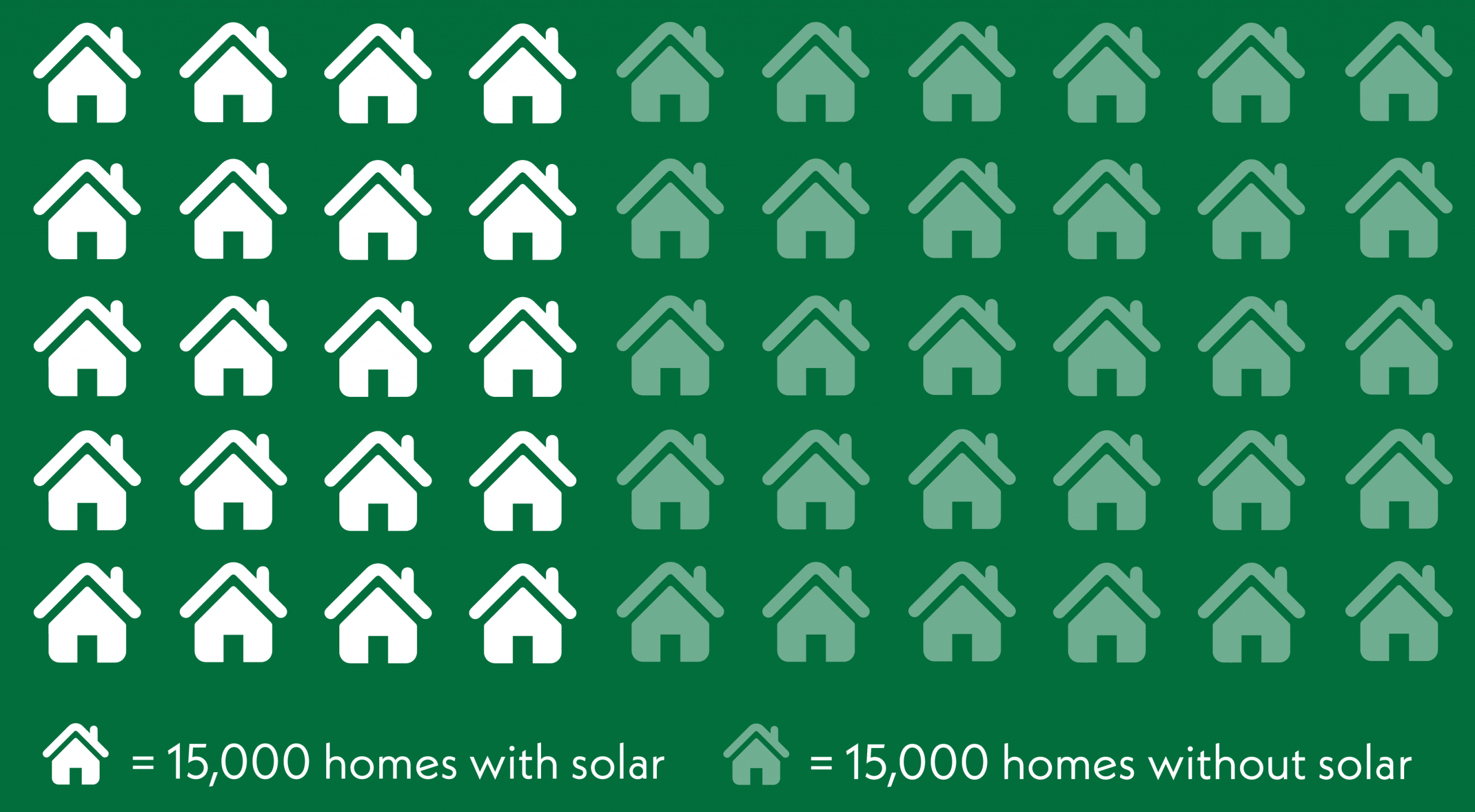 SA Homes with Solar
As of the 2016 Australian Census, there were 767,267 private dwellings. Of those private dwellings, 320,440 homes have a solar PV system installed – that's 4 in 10 SA homes!
Only 8,143 of those homes have a solar battery installed. Are you one of the many South Aussies that have solar? Are you one of the few that have solar battery storage? If you answered no to either of those questions, why not speak to a local installer today?
Source: http://www.cleanenergyregulator.gov.au/RET/Forms-and-resources/Postcode-data-for-small-scale-installations