The takeup of solar and battery solutions is soaring in Australia as families look for ways to reduce their energy bills.
Over 50,000 Australian households have already installed solar batteries and that figure is expected to reach 450,000 by 2020. This comes as families try to find ways to make their budgets stretch.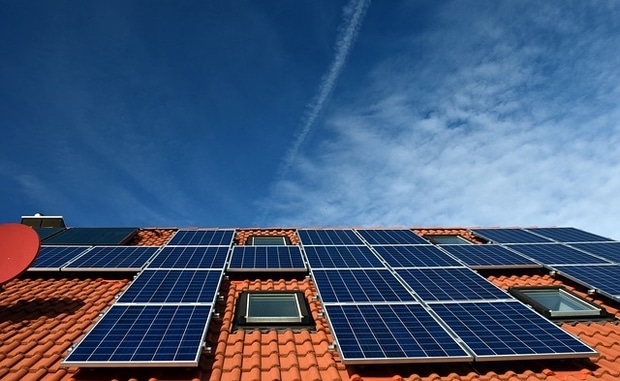 Cost of living causes stress throughout Australia
The rising cost of living expenses are pushing more and more Australians towards solar and battery solutions, with energy costs on the leading causes of bill stress across the country.
Recent research has shown that almost 90 per cent of Aussies believe that the cost of living has risen in the last five years while 83 per cent said that their power and gas bills were an area they had noticed significant cost increases.
Their fears are rational, with electricity prices rising sharply by 72 per cent from 2003 to 2013 and then a further 50 per cent in the last five years.
Gas prices have also steadily increased at about 50 per cent across the same period of time, leading many households to take up solar and battery solutions to reduce their expenses.
Almost 25,000 solar systems were installed across Australia in May 2019 alone, according to the latest Renewable Energy Index – the body that tracks the amount of renewable energy in Australia, the savings it is delivering to our bills and other metrics.
New South Wales and the ACT combined led the way with 6951 solar installations, followed by Queensland (6146), Victoria (5962), Western Australia (3103), South Australia (2293), Northern Territory (286) and Tasmania (178).
Those installations alone were enough to generate enough electricity to power 53,907 homes and deliver $333 million in bill savings across the month of May.
Australia's leads the solar energy boom
Australia currently has the highest uptake of solar power in the world and more than 20 per cent of Aussie homes currently have rooftop solar systems. As of September 2019, there were more than 2.21 million rooftop solar power systems installed on Australian homes across all states and territories.
While the adoption of solar systems has been high in Australia, the takeup of battery systems has been slower, with less than one per cent of homes with solar also having a battery solution.
But advancements in battery storage solutions and more affordable options are leading many Australians to include the technology with the solar systems.
The Tesla Powerwall 2 is the most in-demand battery solution in this country and can store up to 13.2kWh of energy with a life of about 10 years.
Modern battery solutions are also offering more than just storage, with automated home management systems to maximise the benefits of solar energy.
Up to 15 per cent of all Australian households are expected to have a battery installed by 2025 as electricity prices continue to climb while battery technology improves and continues to become a more affordable asset.