In a move that has been met with strong criticism from the Australian public, energy retailers have begun to slash financial incentives for households feeding solar-generated electricity back into the grid. In response, some Australian solar customers are hitting back by dropping their reliance on these companies and installing batteries. One solar retailer reported a 223% rise in battery installations on Australian homes this year, while a fellow provider said it had seen a 211% increase over the same period of time.
As discussed in our recent article, feed-in tariffs are sitting at a historical low and are getting lower every year. With further announcements this week that energy retailer EnergyAustralia will be reducing its NSW feed-in tariff for customers from 9.5 cents per kWh to 7.6 cents per kWh, from October 1, many households are looking to cut their reliance on these retailers, ensuring they do not lose out in the long run.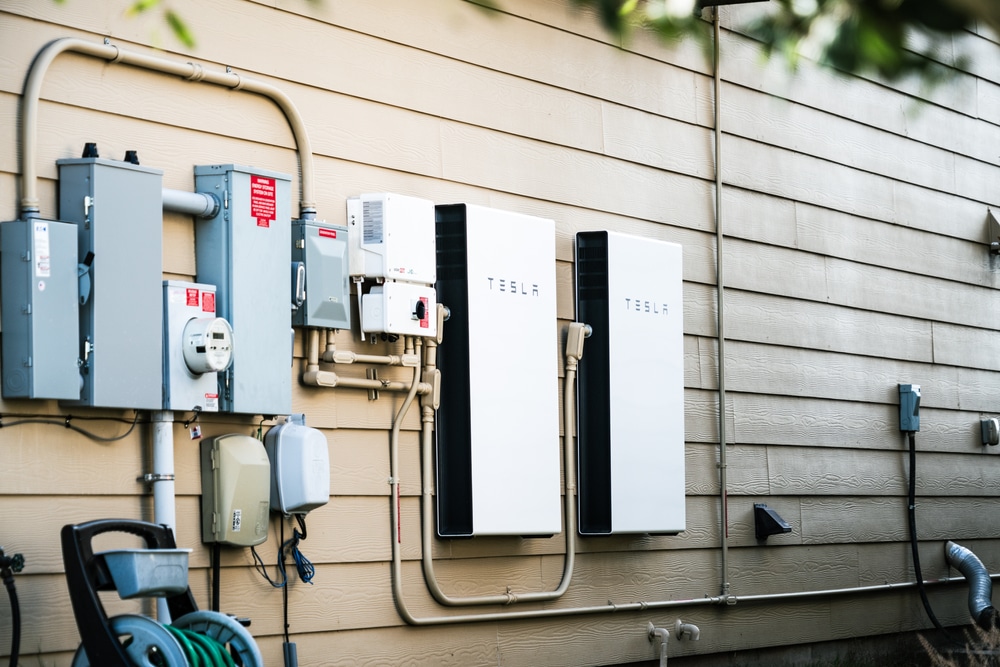 Spike in household battery uptake
Solar batteries store solar-generated electricity that can be used during the night or at times when households require more power than what is being produced by their rooftop solar panels.
While solar batteries are a fairly new concept to the millions of Australians who have invested in solar panels over the last few years, there is now growing interest in the technology.
Many Australian solar retailers have reported a steady flow of enquiries, claiming that the majority of their customers are opting for Tesla's Powerwall 2.
Customers want less reliance on energy companies
The decline in feed-in tariffs is prompting more solar consumers to seek independence from energy companies.
Energy Matters CEO, Roshan Ramnarain, shared his thoughts on the trend;
"We expect demand for solar with storage systems will continue growing strongly", he said. "While initially viewed as too expensive, with government subsidies, interest-free loan options and falling prices, battery technology is really starting to find its feet in Australia."
"Customers have realised they can get more out of their panels than just feeding back into the grid," he said. "A lot of people want independence from the grid and energy retailers."
"If you're not getting a decent feed-in tariff, it's about taking control of your own generation and consumption," he said. "It's empowering to many people who aren't used to thinking like that."
In an interview with ABC News earlier this week, Sydney resident Alexander Pain explained his decision to install a solar battery.
"When I saw that the feed-in tariff was going down, it just made me realise that the power that's being generated by the solar panels is just worth so much more to me than it is to the power company", he said.
Mr Pain is with EnergyAustralia and received notice of the feed-in tariff drop last week.
"I'd been thinking about a battery for a while and that was just the trigger," he says.
Mr Pain sees his Tesla Powerwall 2 battery purchase as something that would see him rely less on his energy company.
"I'm always going to need them, but the less reliance I have on a power company, the better," he adds.
Is the cost still too high?
While there may be increased interest and enquiries for solar batteries, many solar customers are still choosing not to install them because of their current cost.
Despite predictions of major price declines by now, battery systems are still relatively expensive.
"People are still looking for that 20-30% price decline, which was expected over the last couple of years," Mr Ramanarain said.
However, while battery prices may be out of reach for some households at this stage in time, many solar retailers claim they will continue to drop as production increases and demand remains high.
"It's still expensive to buy one, but the payback time is reasonable," Mr Ramanarain said. "I think you'll see prices come down over the next couple of years, particularly as electric vehicle adoption gains pace in Australia."
Overall, as feed-in tariffs continue to slide and the cost of solar batteries decreases, more Australians are likely to see battery systems as a solid investment in their home energy independence.
However, until then, families who can't afford batteries but are wanting to get the best deal for their surplus energy should shop around.
"For those who can't afford a battery, make sure they compare the feed-in tariffs from all retailers," Mr Ramnarain said. "Energy Matters' free energy comparison tool can help you find the best deal from over 95% of energy retailers in your local area".
Solar battery rebates and incentives
The financial case for batteries improves when there are local rebates and incentives on offer. These can range from upfront rebates when purchasing batteries, to demand response programs that reward you for taking load off the power network.
There are several active battery programs in Australia, which vary by state and territory:
In Victoria solar battery rebates are available at their current value of up to $4,174 until all rebates in 2020–21 have been fully allocated. They will then reduce to $3,500.
New South Wales offers an interest-free loan of up to $14,000 for homeowners who deploy a solar power system with batteries, and up to $9,000 for adding batteries to an existing installation.
South Australia offers a battery rebate of up to $3,000 and the opportunity to participate in a virtual power plant (VPP). When battery owners join a VPP, they let the power company use their battery capacity in exchange for power bill credits.
The Australian Capital Territory (ACT) offers a battery rebate of $825 per kilowatt of power capacity, up to 30 kW (up to $24,750).

Popular solar batteries currently available in Australia
While the below list is not exhaustive, here are some of Australia's most popular solar battery options:
Tesla Powerwall 2
Tesla's Powerwall is one of the most well-known and popular solar batteries available in Australia. A favourite of solar installers and customers alike, a Tesla Powerwall is one of the best solar batteries you can find on the market today.
LG RESU
The LG RESU series are regarded as some of the best batteries on the Australian market with a good reputation for quality and affordability.
SonnenBatterie Hybrid
Designed in Germany and certified Australian Made, the SonnenBatterie Hybrid is a popular modular home battery that's configured for your specific energy needs. It offers a flexible design, expandable in 2.5 kWh increments up to 15kWh.
Enphase AC Battery
Enphase's unique battery storage system is possibly the most affordable upfront. It is also compatible with most solar systems, meaning there's no need to upgrade to an expensive hybrid inverter. Each battery only has a capacity of 1.2kWh, however they're designed to stack to give customers a completely customisable storage solution.
SENEC.Home V3 Hybrid
The new SENEC.Home V3 Hybrid is a game-changing solar battery with a combined PV and battery inverter. This battery offers a 20 year extended warranty – double most standard battery warranties.
If you want to learn more about solar battery installation in Australia or would like a free quote, our solar power and battery storage calculator is simple to use! Just enter your postcode and average daily power consumption in kWh. The solar calculator will then generate useful estimated performance information and potential savings. We can then send this information to 3 trusted local installers in your area to receive free, obligation-free quotes.