Despite the drastic effects of COVID-19 still making itself at home across the country, Australia's seeing some significant shifts in clean energy, with a steep uptake now taking place in all corners.
Here are the most notable changes we're seeing across this sector.
Electric and hybrid vehicles on the rise
In car sales, both petrol and diesel vehicles are on the decline, further solidifying the two-year decrease that's causing some dealers to now shut their doors.
According to The Driven, figures from the FCAI indicate there's not a lot of light at the end of the tunnel for these dealerships. However, despite the decline in sales, many of these businesses are choosing to remain open to provide support and service to customers, especially for those in emergency services.
Since March 2019, SUV and car sales had fallen 17.9 per cent, with passenger vehicles seeing a 25 per cent decline in the same month a year prior.
On the other hand, hybrid and electric vehicles have seen a boost, with sales of plug-in cars, hybrids and SUVs all up overall. The only exception is the sales in commercial models. Not including Tesla, these figures show private electric cars and PHEV passengers were up 91.3 per cent, in comparison to March 2019. Hybrids (private passengers) saw a 75 per cent increase.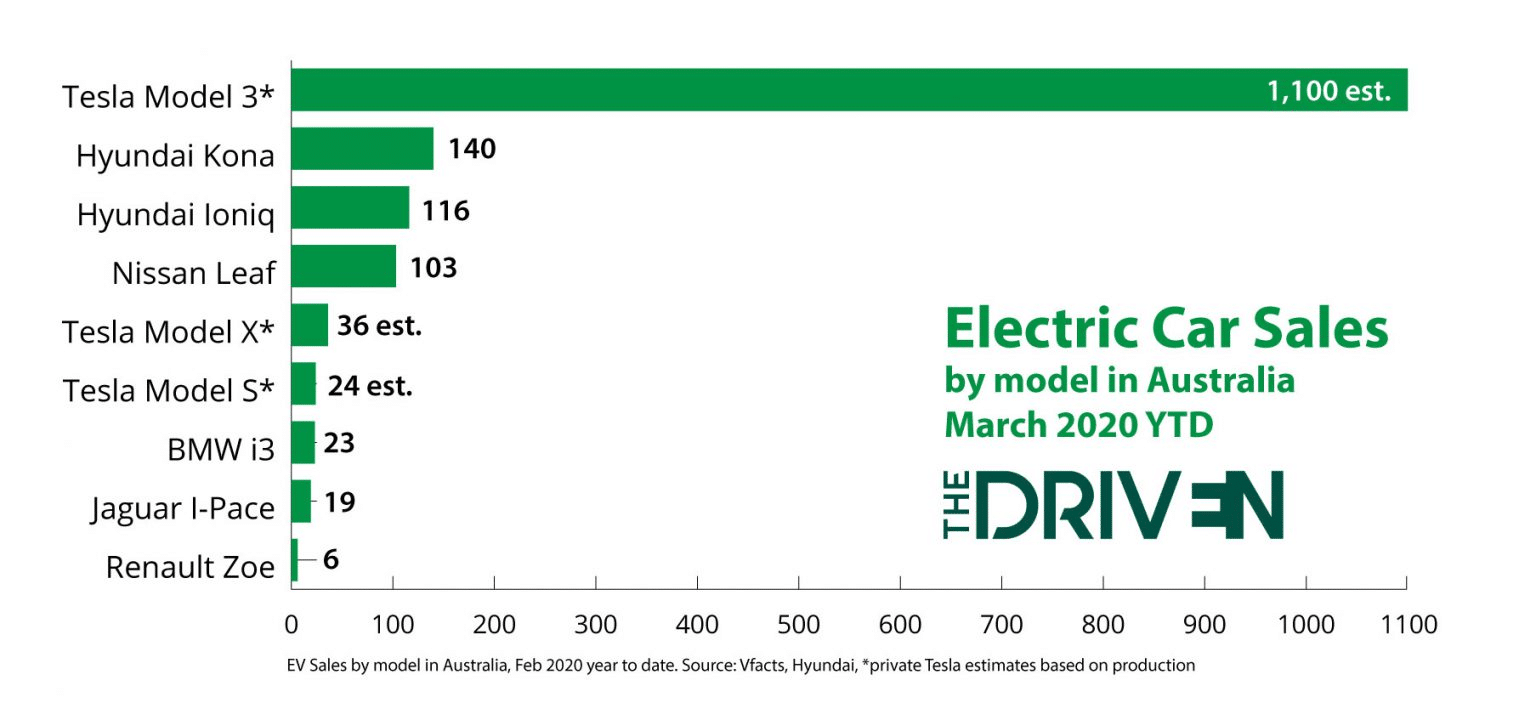 Source: The Driven
Huge boost in PV solar installations
In March this year, Australia saw a record in the number of solar panels installed on roofs. This figure sits at almost half as much again of what March 2019 did  – before COVID-19 had stormed the globe.
Over the last 30 days, installers registered approximately 54 megawatts (MW) of solar PV systems (10 KW or smaller). That's 44 per cent more than March, 2019 – according to the Clean Energy Regulator and Green Energy Markets.
Tristan Edis from Green Energy Markets said this data was beyond forecasts, stating: "To have 40 per cent growth in the same period in 2019 – and last year was seen as exceptional – is really remarkable. It's above what we were expecting."
Keep an eye on COVID-19 and the impact on solar energy
While we've seen some achievements in the field over the last few months, it's important to note that we haven't fully understood the impacts that COVID-19 will inflict on the market. A few risks still exist for the industry, including:
A decrease in uptake from aged care facilities and shopping centres.
The possibility that residential solar will shut down under tighter measures to prevent the spread of coronavirus.
The Clean Energy Council last week announced it would continue pushing to have Australia's PV industry seen as an essential service, so that it would remain operational during the lockdown.
Get three FREE quotes on a residential or commercial solar panel system for your property now.