Spain's PV sector broke historical records in the last month after the country was ordered into lockdown to stop the spread of COVID-19.
Grid operator REE noted that the innovations in the field are "lighting the path" to a new transition to cleaner energy sources in the country, especially after data proved generation reached 1.04TWh throughout March, 2020.
Spanning across the month, the record hit the mark after Spain shut the doors of non-essential businesses and ordered millions to stay indoors. It then hit two primary objectives: PV reaching the success of covering 25.6% of all generation nationwide (as of 29 March, 2020).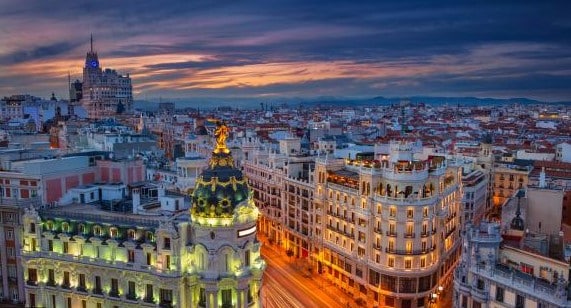 The record-breaking statistics stem from several rollouts of technologies across the sector, increased installed capacity in 2019 overall. With more than 4GW added within 12 months, Spain saw more developments put into action than anywhere else in Europe. It now hosts a total of 9GW.
But a representative of REE said that this is only the beginning of the action for the year, adding that the decrease in sunlight hours won't stop solar from reaching new heights in summer.
RELATED: Clean energy trends upwards in Australia despite COVID-19
COVID-19 restrictions don't deny hope
The update from REE is positive news to a sector that's been somewhat challenging for PV in Spain.  Over the past few weeks, several companies have had to deal with navigating challenges across the supply chain, as factories shut down under government-enforced regulations. These were both based at home and overseas.
Taking sessions online, PV body UNEF opened up to the public to answer questions surrounding the operations and manufacturing of products during the pandemic. Ingeteam's solar PV director Juan Carlos Jadraque said there are strategic measures in place.
"The grid control centres cannot stop but if you're making components for a plant that may not even be in Spain – let's be honest, use clauses, speak to your clients and so forth.
"However, I believe the standstill will be temporary because self-consumption's strengths are there, perhaps even more so."
You can view disruptions to the solar supply chain across the globe by viewing the latest updates here.