For the last two weeks, all eyes have been focused on Glasgow as the world's leaders gathered at what has been dubbed as the most important international climate summit in years: COP26.
From the "blah blah blahs" of Swedish activist Greta Thunberg, and the controversial choice of menus for delegates, to sweeping pledges to end deforestation and the funding of fossil fuels – the summit was a rollercoaster of speeches, discussions, negotiations, and protests.
But what has it all meant? And why should Australians care?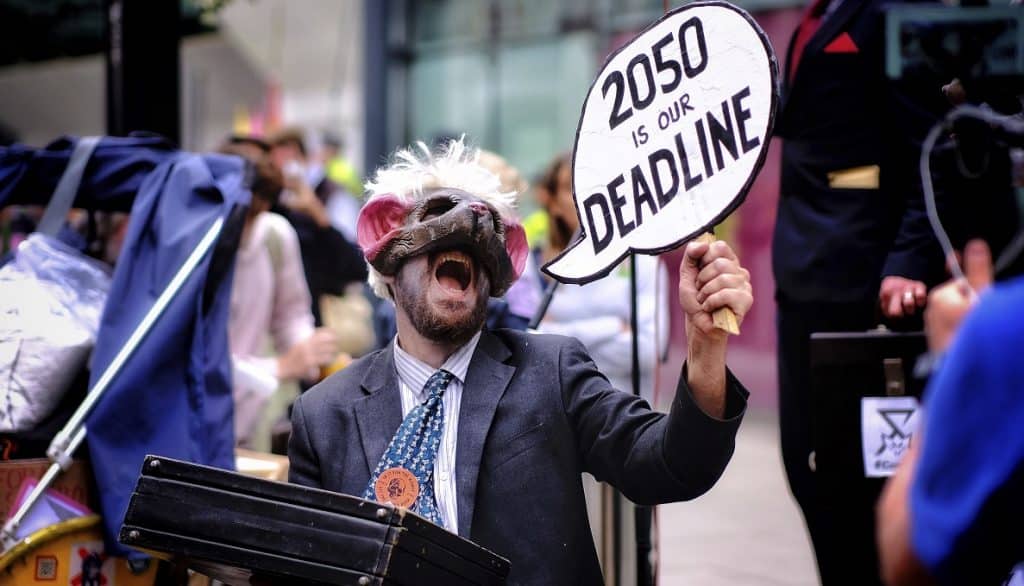 What is COP26?
COP26, or the 26th Conference of Parties, was this year's meeting for the United Nations Framework Convention on Climate Change (UNFCCC). This year's COP was hosted by the UK and Italy and was held in Glasgow, Scotland.
Once a year (except last year due to the global pandemic), representatives from all countries in the treaty gather in the same physical space to hammer out international climate change action and policy related to the UNFCCC.
Its purpose is to keep countries focused on their individual pledges under the Paris Agreement and ensure that these promises are being met. This includes ensuring each country is on track to hit their emissions targets, as well as reviewing the latest scientific assessments.
What is the Paris Agreement?
The Paris Agreement is a legally binding international treaty on climate change, which aims to keep the global temperature rise well below 2, preferably to 1.5 degrees Celsius, compared to pre-industrial levels
It was adopted by 196 Parties (including Australia) at COP 21 in Paris, on 12 December 2015 and entered into force on 4 November 2016.

Why was this year's COP meeting such a big deal?
Unless you've been avoiding the news, you're probably aware of the UN's grim IPCC sixth assessment report released in August. A tough read in anyone's books, the report warned that climate change is widespread, rapid, and intensifying – and that global emissions MUST plummet this decade if we are to avoid catastrophic climate impacts. In other words, the state of the climate is a "code red" for humanity.
The decisions that our leaders make this decade will be the difference between a liveable future for today's young people, and a future that is incompatible with well-functioning human societies.
When negotiating the Paris Agreement, it was decided that countries must strengthen their commitments every five years. COP26 marks five years, so the pressure was on for countries to ramp up their emissions reduction targets to satisfy their commitment. COP26 was the world's opportunity to deliver a credible, binding response to the climate disaster we currently face.
Who attended COP26?
Each of the 192 countries who have signed on to the Paris Agreement sent a cohort of delegates to represent them in the negotiations. It's a lot of people: Around 30,000 delegates and 120 heads of state registered to attend, including United States President Joe Biden, French President Emmanuel Macron, United Kingdom Prime Minister Boris Johnson, and Australia's own Prime Minister, Scott Morrison.
There were some notable absences, including Russian President Vladimir Putin, Chinese President Xi Jinping, and Her Majesty Queen Elizabeth II who reluctantly pulled out following medical advice to rest, although still delivered her address remotely.
Besides government officials and delegates, there was a broad mix of media personnel, representatives from climate organisations, business, academia, and state and local governments from all over the world.
The biggest delegation at the summit was, believe it or not, the fossil fuel industry with at least 503 representatives in attendance.
This year's event also attracted over 100,000 protesters who marched in Glasgow to demand more action on the climate crisis. Hundreds of similar events were staged around the world in solidarity with the cause.

Why should Australians care?
Climate change is a global problem with very real and terrifying consequences. While the impacts on the environment are devastating, It's not just an environmental issue – it affects the economy, communities, and public health as well.
Australia is no exception to this rule. In fact, we are on the frontline of climate change. Since 2000 there have been increasing periods of above-average bushfire activity, including the 2009 Black Saturday fires in Victoria that claimed 173 lives; we've experienced more frequent and intense severe weather events, our coral reefs have suffered, and our farmers are feeling the effects of prolonged droughts.
We are particularly vulnerable to the effects of climate change due to extensive arid and semi-arid areas, an already warm climate, high annual rainfall variability, and existing pressures on water supply. Make no mistake, Australia is in the firing line, and we're already feeling the heat.
While Australia is gravely threatened by climate change, we are also a big part of the problem. In fact, figures released at C0P26 showed that Australia has the highest greenhouse gas emissions from coal in the world on a per capita basis – nearly double those of China.
Examining the period since the Paris Agreement was signed, the analysis found Australia emitted 5.34 tonnes of carbon dioxide per person each year, placing it ahead of South Korea (3.81), South Africa (3.19), the US (3.08) and the world's biggest outright emitter, China (2.71).
We are also the world's second-largest coal exporter, having shipped almost 400 million tons out of the country in 2019 before the global pandemic and other factors slowed demand.
Being a big part of the problem means that we can be a significant part of the solution – something we have consistently failed to achieve at the federal level since Malcolm Turnbull was ousted as Prime Minister of Australia by his own party.
Prior to COP26, The Australian federal government has no national energy policy, no credible climate policy, no national net-zero target, no electric vehicle policy, and the same underwhelming emissions reduction target since 2015.
COP26 was a golden opportunity for Australia to take responsibility and set an example on climate action that other countries can follow, not just by making the long-awaited pledge to reach net-zero emissions, but also by engaging in this process seriously with an earnest and constructive attitude towards reaching ambitious targets.
Did this happen? Well, the headlines speak for themselves:
Australia named 'colossal fossil' of Cop26 for 'appalling performance' – The Guardian
Australia, an embarrassing handbrake on COP's nobler ambitions – Sydney Morning Herald
Australia's missed energy opportunity in Glasgow – AFR
Australia's climate pledges fall short, again, critics say – New York Times
Stay tuned for our summary of the highlights and lowlights of COP26, where we take a look at exactly what did and didn't happen at the summit and what it means for Australia moving forward.
Did you know installing solar panels on your home helps combat greenhouse gas emissions and reduces our collective dependence on fossil fuel? Energy Matters has assisted over 30,000 Australians in their transition to clean energy. We can guide you toward a solar and/or battery storage solution that fits your lifestyle and budget. Receive up to 3, obligation-free quotes from our trusted network of accredited solar installers. It's fast, free, and takes the hassle out of shopping around.