Recently we've covered a lot of tips and tricks to maximising your time in isolation, due to social distancing rules around COVID-19. As a nation, it's important we stick to actioning these, doing our part to flatten the curve and stop the spread while we can.
This also means working from home for non-essential services or for those that are able to do so. For many, this also demands a shift from traditional office operations to solely being online, inevitably transforming business models into digital ones. And that's a huge undertaking – especially for companies that weren't prepared for it.
On the other hand, this also means we have to change the way we socialise with our friends and family. It's extremely important to maintain contact during this time, but still keep social distancing practises in place.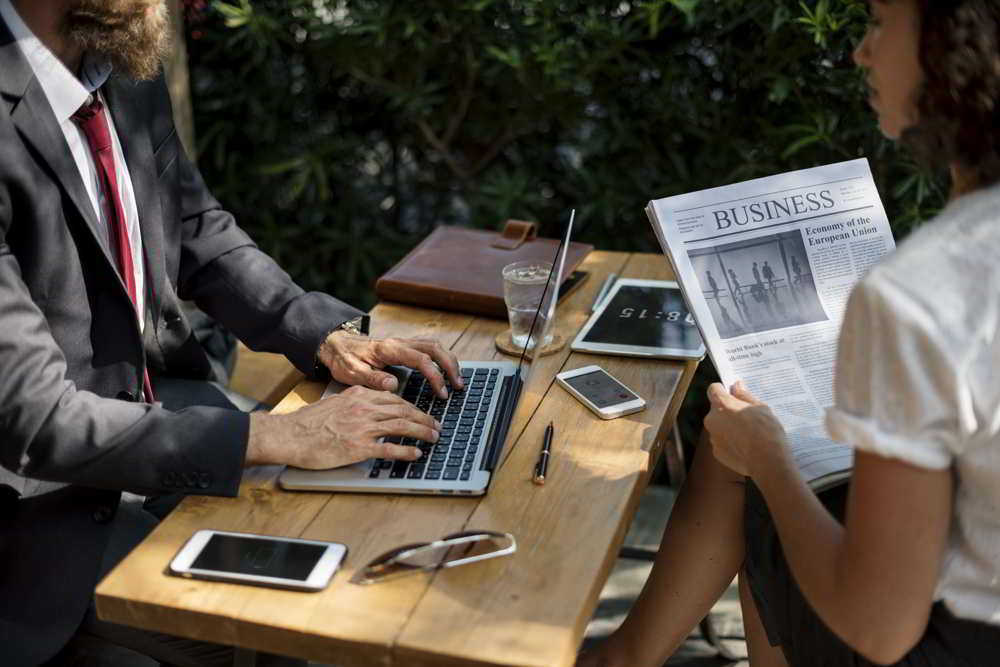 So what does it all come down to? Technology.
Social distancing rules in Australia
At the time of writing this, new regulations in Australia range from Stage 2 and Stage 3 restrictions for social distancing. These differ from one state to the next, so it's important to note what your specific location requires from you. You can check those here.
Generally, you're required to keep 1.5m away from others, if you're heading outside of your home for essentials like groceries, medical circumstances and other must-dos. But inside your household, you'll also need to learn how to adapt to a temporary new lifestyle. 
With that side note out of the way, let's dive into a few ways you can maximise communication with your working from home colleagues and even connect with loved ones.
Use these apps during COVID-19 social distancing
FaceTime:

Facebook's native FaceTime feature lets you video call your friends at any time, in any location. It's handy for seeing faces that you miss having around. 
Houseparty:

We are absolutely loving this one. Download this app on your phone to connect with friends or family and have a night in playing games or just chatting away. Its interface can be slightly confusing, so make sure you take some time to fiddle with it first.
Zoom:

A majority of those working from home because of COVID-19 are now using Zoom to connect with clients and colleagues. This video software allows you to hold meetings with the face-to-face appeal that workforces still really need to run effectively. 
LinkedIn for Business: Stuart Little from Agency8 says one of the biggest changes we are undergoing is "how we present ourselves digitally for this business world". LinkedIn for Business helps you maintain your brand when you're not able to physically network. We highly recommend

checking Stuart's article out

on this to really maximise your professional efforts during the pandemic. He also has a

helpful video

that outlines plenty of valuable tips in this area.
Slack:

Crucial for maintaining communication with your teams working from home, this handy piece of software lets you chat with colleagues and keep everyone in the loop about projects. The best part is that you can set it up however you like, creating channels for specific tasks, clients, projects or teams. It's like one big, organised chatroom for work.
Bonus tip:
Your energy provider likely has an app available to monitor your energy usage. Remember that being present at home more often will increase your utility bills, so keeping on top of these rising costs at the beginning can help you plan ahead and budget. 
In some cases, switching over to a solar power system may also provide added benefits. We recommend getting in touch with our team on 1833 362 883 if you'd like to learn more about how this can help your household lower costs.
Remember to practise social distancing as much as you can during this time. Do your part to help flatten the curve so that we can safeguard our health and future across the globe. If you are experiencing symptoms and are concerned, please seek medical help immediately.
RELATED: Use forums when customer service teams are inundated from COVID-19