————
UPDATE – New design Enphase AC Battery Systems now available for pre-order from Energy Matters!
————
Enphase has provided a first look at its updated AC Battery enclosure; a design it says is "clean, modern and unpretentious".
The company made the changes to aesthetics after consulting installers and home owners around the world.
".. the AC Battery is a simple, modular building block that is part of a larger, distributed energy management solution. The new look and clean lines mirror how Enphase focused on changing the way homeowners think about generating, storing and managing energy," says Enphase.
The 'plug and play' AC Battery is based on lithium iron phosphate (LFP) chemistry, has a capacity of 1.2 kWh, can be discharged to 95% and offers a roundtrip cell efficiency of 96%.
Multiple AC batteries can be added to boost storage capacity. Enphase says the AC Battery can be installed by a suitably qualified person in under 2 hours.
The battery incorporates advanced grid functionality; including power export limiting, full power factor control and phase imbalance maintenance.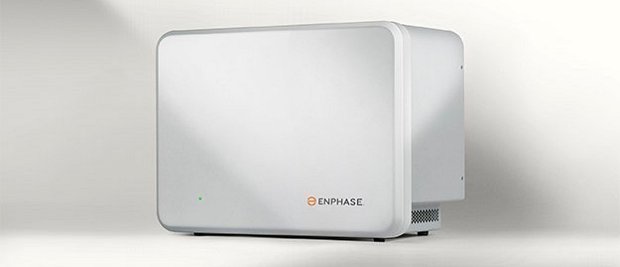 An indoor-mounted unit, the battery interconnects with standard household AC wiring. It can operate in an ambient temperature range of -20°C to 45°C and is cooled by natural convection. No additional active or passive cooling infrastructure is required
The new enclosure design has a reduced profile; enabling maximum clearance on all sides in residential installations. It will also make AC Batteries easier to package and ship, ultimately reducing the cost for the end-user.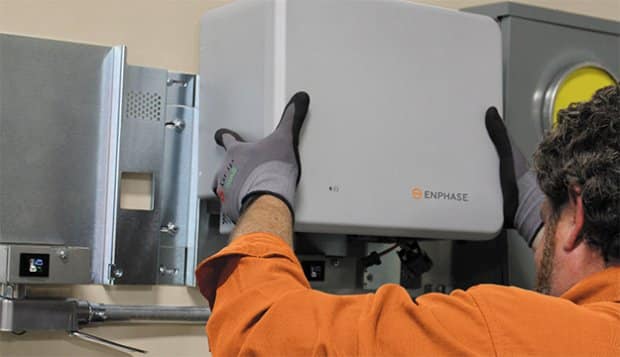 AC Battery forms part of the full Enphase Home Energy Solution. The suite also includes Enphase microinverters and Envoy, the networking hub of the Enphase microinverter system. Envoy communicates with the Enlighten monitoring software used for tracking energy production and consumption.
Microinverters are small devices attached to the back of solar panels; taking the place of the single large inverter most commonly found on residential solar power systems.
We'll see Enphase battery systems arrive in Australia later this year. As was the case with the Tesla Powerwall, we'll be the first country to take delivery of Enphase's storage system.
The preliminary AC Battery datasheet can be downloaded here (PDF).
Related:
Micro, string and central inverters – what's the difference?