The transition to Electric Vehicles (EVs), both globally and here in Australia is a crucial milestone on the road to securing a zero-carbon future. While initially slow to catch on in Australia, electric vehicles have been gaining momentum, particularly over the last year with record sale figures, sell-out model launches, and state government funding into charging infrastructure. But, where has the federal government been this whole time? Considering Prime Minister Scott Morrison previously claimed that electric vehicle uptake will destroy tradie livelihoods and "end the weekend" for four-wheel drivers, it's hardly surprising that EV policy hasn't been a priority.
In welcome news, the federal government unveiled its $AU250 million "Future Fuels and Vehicles Strategy" at COP26 as part of a nationalised bid to increase the uptake of electric vehicles in Australia. The long-awaited package, while a step in the right direction, will only lead to 30 per cent of all new car sales being electric by 2030 – well below the 50% that the opposition and many other major countries have committed to.
In this article, we'll unpack the key things you need to know about the strategy and explain why it falls short of expectations.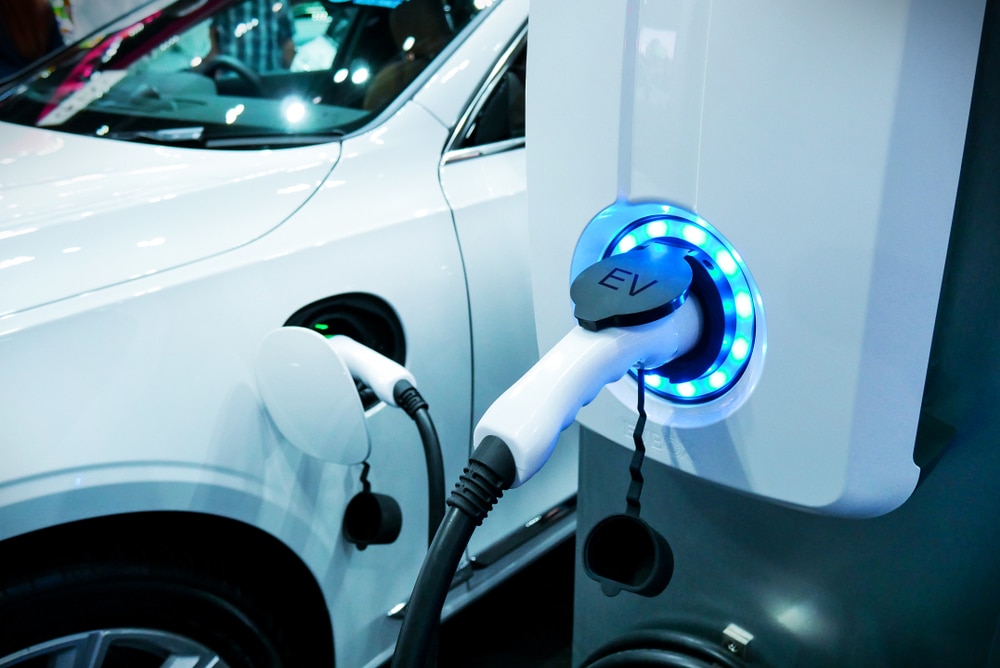 What are the objectives of the strategy?
According to Department of Industry website, the strategy is a "technology-led approach" that involves working with the private sector to increase the uptake of hybrid, hydrogen, electric, and biofuelled vehicles.
According to the Prime Minister, the aim is to see 1.7 million zero-emission vehicles registered for local roads by 2030, and more than 80 per cent of Australians have direct access to necessary fast charging infrastructure.
The strategy implementation is based on three key principles:
Partnering with the private sector to support uptake and stimulate co-investment in future fuel technologies.
Focusing on reducing barriers to the rollout of future fuel technologies, not taxes.
Expanding consumer choice by enabling informed choices and minimising costs of integration into the grid.
What does the Future Fuels package involve?
In order to achieve the above objectives, the government is working on 5 priority initiatives:
Electric vehicle charging and hydrogen refuelling infrastructure where it is needed: This includes approximately 400 businesses, 1000 public sites, and 50,000 households to be fitted with fast chargers under the scheme.
Early focus on commercial fleets: This primarily involves supporting businesses to incorporate low emissions vehicles into their fleets by co-investing into their infrastructure. It also includes the support of trials seeking to improve the productivity of new energy efficiency technologies for heavy road freight vehicles.
Improve information for motorists and fleets: The idea is that quality information on websites, apps, and physical signage will help address barriers to electric vehicle purchases, in turn helping consumers make informed choices about the vehicle that is right for them.
Integrate battery electric vehicles into the electricity grid: This initiatives involves research and reforms to ensure that the electricity system is "EV-ready".
Support Australian innovation and manufacturing: This involves funding research to model Australia's future mix of transport fuels, as well as investing in hydrogen production and infrastructure so Australia can become a leading exporter by 2030.
The funding allocated to deliver these initiatives – approximately $AU250 million – is less than 2.5 per cent of all Australian fossil fuel subsidies handed out during the 2020/21 financial year. The government expects that private enterprise will contribute a similar figure before the end of this decade.

A "fizzer" but "better than nothing"
While the Future Fuels package isn't necessarily a bad approach in and of itself, the issue echoed across multiple EV groups is that, while it is better than nothing, it simply isn't enough – not even remotely close.
Electric Vehicles Council chief executive Behyad Jafari, an advocate for the electric vehicle industry in Australia, described the policy as a "fizzer" that lacked initiatives that have proven to boost electric vehicle uptake in other countries.
In announcing the strategy, Angus Taylor, the Minister for Industry, Energy and Emissions Reduction, oddly compared the trajectory of EV uptake to Australia's rooftop solar uptake, saying "when new technologies reach price parity, Australians rapidly adopt them".
What he failed to mention is that the initial success of solar in Australia was largely due to extensive government subsidies and rebates for businesses and consumers – something that is sorely missing from the Future Fuels package. In fact, every major electric vehicle market around the world offers financial or tax assistance to assist consumers in making the switch to greener vehicles.
Prime Minister Morrison called the strategy "an Australian way" to reduce emissions in the transport sector. "We will not be forcing Australians out of the car they want to drive or penalising those who can least afford it through bans or taxes," Morrison said. "Instead, the strategy will help drive down the cost of low- and zero-emission vehicles."
Exactly how the described measures will drive down the cost of electric vehicles is not clear.
Furthermore, the government has also ruled out the introduction of new fuel efficiency standards, which some automotive manufacturers claim are necessary to justify importing limited electric vehicle stock to Australian showrooms.
Clean Energy Council Chief Executive, Kane Thornton, confirmed this.
"EVs are in high demand and we are competing with international markets to attract supply to the Australian market. Without explicit policies to drive consumer uptake, we will continue to receive yesterday's technologies."
Rooftop solar uptake an "obvious advantage" that isn't being exploited
The Clean Energy Council (CEC) recently announced Australia now has the highest per capita rate of rooftop solar in the world.
On average, more than 41 solar systems are being installed every hour across Australia, equating to one panel every 44 seconds.
The CEC said this is an obvious advantage in vehicle electrification and one that should be exploited.
"Australia can and should be leveraging our solar homes to charge our cars, not only dramatically reduce emissions but also slashing thousands of dollars in fuel costs for households," said Thornton.

Strategy is barely moving the needle
The reality is, by the government's own modelling and admission, the Future Fuels package is barely going to make a difference to Australia's projected transition to electric vehicles.
Back in 2019, the Morrison government estimated EVs would make up 27% of new car sales by 2030. That means that the impact of the strategy is a measly 3% improvement on what would have happened anyway.
It seems that, for now, the onus still rests with state governments to do the real heavy lifting in driving EV uptake forward.
In NSW and SA, for example, drivers can access rebates of up to $3000 on selected new electric cars, while Western Australia, ACT, QLD, and VIC all recently announced exemptions from stamp duty. Other incentives such as reduced car registration fees, interest-free loans, and free charging points feature in state-level plans to accelerate investment into EVs.
Are you EV-ready?
If you're considering purchasing an EV, and you haven't already got solar panels on your roof, the time is now. With a combination of solar and an EV, you can dramatically reduce your carbon footprint while enjoying free energy from the sun. The payback period for rooftop solar is typically under 5 years.
If you want the added convenience of charging your EV with solar-generated electricity overnight, you may want to consider investing in a solar storage battery.
Assisting over 30,000 Australians in their transition to clean energy, Energy Matters can guide you toward a solar and/or battery storage solution that fits your lifestyle and budget. Receive up to 3, obligation-free quotes from our trusted network of accredited solar installers. It's fast, free, and takes the hassle out of shopping around.