Australia is set to make history after an $8 million arrangement was reached to build the world's largest solar farm in the Northern Territory.
In a deal with Sun Cable, the 12,000 hectares, 30-gigawatt solar farm will be built just north of Alice Springs with construction to commence in October 2023. It will generate 1500 jobs during the construction phase and 350 ongoing jobs upon completion.
Chief Minister of the Northern Territory Michael Gunner said the project would be a huge boost for locals.
"Territorians are already seeing the benefits of this investment, with Sun Cable hiring more than a dozen Darwin firms for initial works," he said.
"This project will transform the Territory into a renewable energy powerhouse, and cement our position as Australia's comeback capital."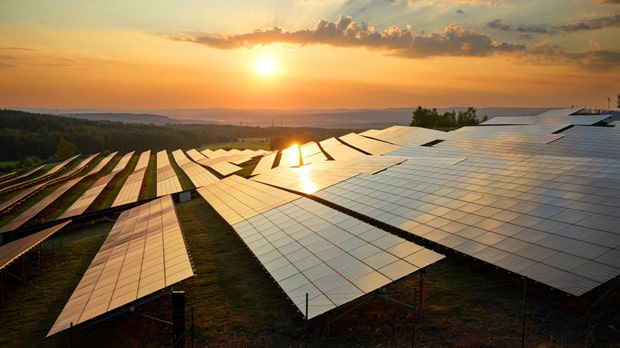 Where will the power go?
While no formal arrangement has been reached, most of the solar power generated by this farm is likely to be exported to Singapore. It is anticipated that the $22 billion Australia–ASEAN Power Link cable to Singapore will be complete by 2027, allowing Sun Cable to provide 20 per cent of their energy needs.
While the island nation is well known for its technology startups, it has been slow to adopt solar. This is an opportunity to export renewable energy because the NT has the space that Singapore lacks for large-scale solar farms.
Sun Cable chief executive David Griffin said formal arrangements with Singapore would be put in place when it could be proven that the project would meet the demand.
"We have to ensure that our supply is at least equal to the level of reliability that they currently enjoy," Mr Griffin said. "We're up to the challenge on that."
What will it mean for the Northern Territory?
While large volumes of renewable energy will be exported to Singapore, there will still be plenty left over power Darwin and the Northern Territory.
Even with more than two-thirds of the power being exported, it would still leave 800 megawatts of electricity pumped into the Darwin-Katherine network, which is already more than the current demand.
With more power available, that opens up the possibility of massive expansion in Darwin, including new industries including Government plans to get chemical and mineral processing plants and hydrogen production operations off the ground.
"That's a massive increase in electricity supply for the region — what that will facilitate is an entirely new set of industries for Darwin in particular," Mr Griffin said.
There will also be massive flow-on effects for the local economy with $1 billion a year expected to be raised from the export of the solar energy to Singapore.
In China, the Tengger Desert Solar Park, with 1547MW capacity, is currently the world's largest solar farm, followed by the 1177MW Sweihan Photovoltaic Independent Power Project in the UAE. The NT project will be 15 times larger than Tengger Desert Solar Park.