Season 6 of Open Homes Australia drew to an epic close with episode 10 showcasing a gorgeous Melbourne home. Dave Franklin took viewers through this beautiful family home, situated in Hampton, owned by Jessie and Val Roberts from Australia's Best Pools. This newly renovated and extended home surely has the neighbours talking!
Something for everyone in the family
With three young kids, Jessie and Val designed the home to be practical but also exuding style. Jessie designed the kitchen and the bathrooms to incorporate hints of pink and femineity. This was achieved through the pink tones in the stone benchtops and accent pieces. The rest of the home is modern with hints of art deco with arched ceilings and curved walls.
This incredible home features a tennis court, pool, and Val's request, a round spa. Outdoor entertaining is taken up a notch with the whole backyard dedicated to leisure.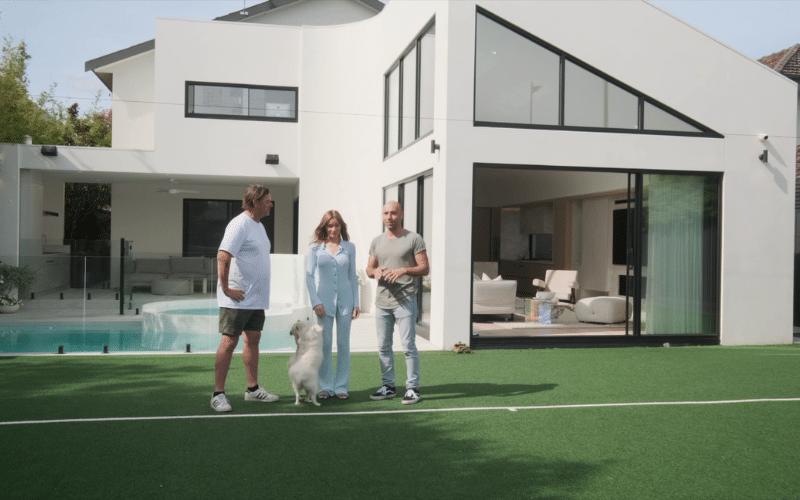 Maximising solar to future-proof your home
Energy Matters provided Jessie and Val with the choice of 3 trusted, local solar installers in Melbourne to begin their solar journey. The family of 5 drive an electric vehicle, heat and cool their large home, and have ever-growing energy needs. This called for the consideration of a larger solar system. Roshan, our CEO, explained that maximising your roof space to include as many solar panels as possible will ensure that your current and future electricity needs will be met by your solar system. A home this size should aim to install a 10kW system.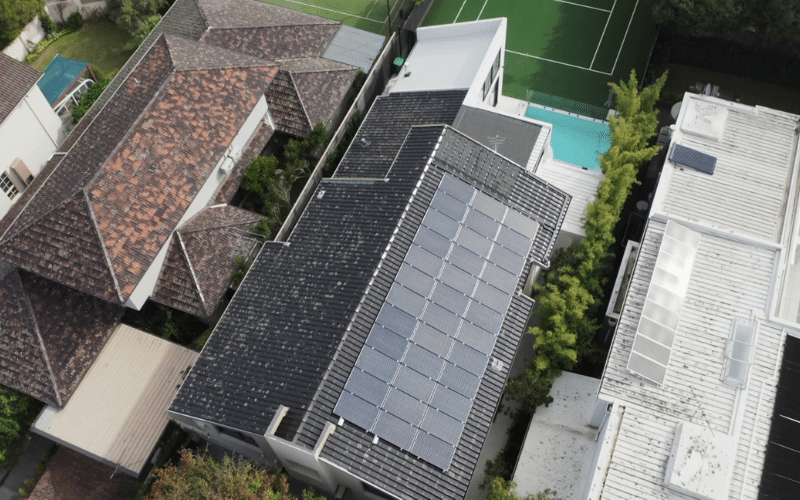 As more homes are charging electric vehicles, moving away from gas appliances, and relying on more electricity to power their lifestyles, solar power is a necessity. The rising costs of electricity from the grid, the ever-increasing cost of petrol, and the shift away from coal power has seen Australians take control over their energy usage. Installing a solar PV system will not only drastically decrease your electricity bills, and even potentially reduce them down to $0, but heavily reduce your carbon footprint and reliance on the grid.
No matter your reason for going solar, you can be sure that your investment will stand the test of time with our recommended solar brands and partners.
We recommend the following brands featured on Season 6 of Open Homes Australia:
Install your system with peace of mind with our recommended solar retailers in Melbourne, featured on Open Homes Australia:
Not sure where to start? Get up to 3 FREE, no-obligation quotes from our trusted network of local installers.
Did you miss this episode of Open Homes Australia? You can catch episode 10 and more on 9Now. We wish to thank everyone involved in the production of Open Homes Australia, as well as our brand and retailer partners. We absolutely loved showcasing the benefits of renewable energy technology and the fantastic solar products available to Australian homes and businesses. We look forward to season 7!