REC Group proudly announces its presentation of the REC Alpha Pure-RX at All-Energy Australia in Melbourne from 25-26 October 2023 (Stand Number: N113).
The REC Alpha Pure-RX stands tall as REC Solar's highest power-class residential solar panel. It boasts an impressive power output of up to 470 Wp and a power density of 226W/m2. This is all thanks to its advanced heterojunction solar cell technology (HJT).
As the solar industry embraces cutting-edge solutions, those interested in the potential of these innovations may find insightful perspectives by consulting with experts like Energy Matters. Beyond the conventional sales approach, Energy Matters can provide tailored insights, including free solar quotes, to help navigate the evolving landscape of solar technology and its integration into sustainable living practices.
Alpha Pure-RX and Alpha Pro M to showcase at All-Energy Australia 2023
With its innovative four-part junction box design, the Alpha Pure-RX maintains the superior shading characteristics of the Alpha Pure-R. It possesses a world-class power temperature coefficient of -0.24% / °C, ensuring high specific yields. The panel operates with a minimal current of less than 9 Amps to reduce DC cable losses. The Alpha Pure-RX is designed to endure the harshest weather conditions. It features a sturdy 30mm frame and support bars capable of managing snow loads of up to 7000 Pa.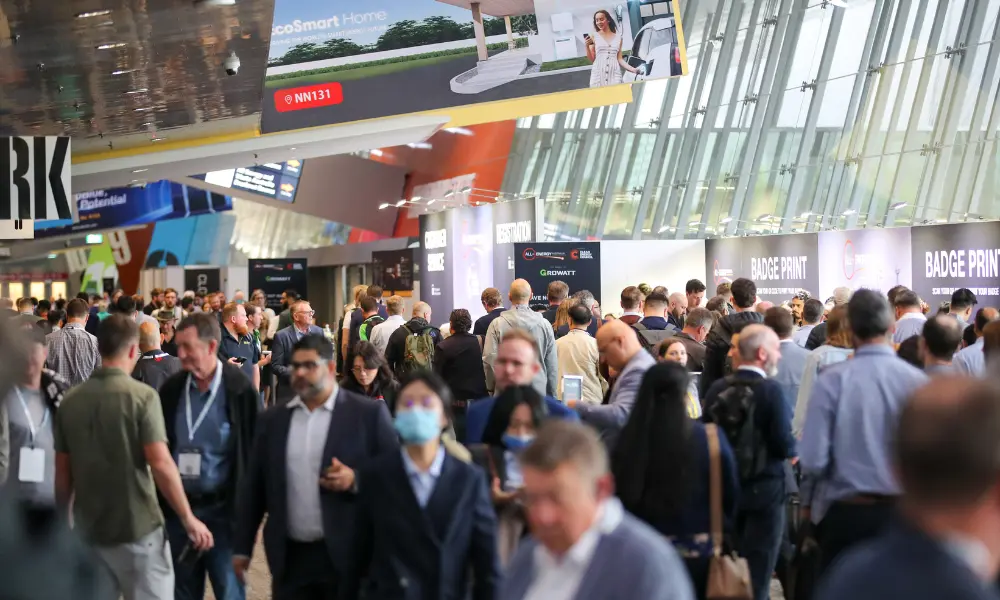 At All-Energy, REC will unveil the REC Alpha Pro M, an HJT solar panel aimed at commercial and industrial projects. The Alpha Pro M takes the crown as the highest power-class solar panel available in the market. It offers a remarkable power output of up to 640 Wp.
Collectively, with the Alpha Pure-R, Alpha Pure-RX, and REC Alpha Pro M, the Alpha solar panel family provides a comprehensive product range catering to residential, commercial, and industrial project markets.
REC's dedication to Heterojunction solar cell technology
The Alpha family of solar panels reflects REC's unwavering commitment to its Heterojunction (HJT) technology. The technology is known for delivering enhanced energy conversion rates, resulting in increased efficiency and energy yields.
The REC HJT comprises hybrid cells crafted from two distinct materials: N-type crystalline silicon and amorphous thin-film silicon. Tailored for Australia's sweltering climate conditions, the Alpha Series family of solar panels offers a higher overall energy output, thanks to its superior temperature coefficient. These panels perform exceptionally well in low-light and hot weather. They guarantee a power output of at least 92 per cent even at year 25.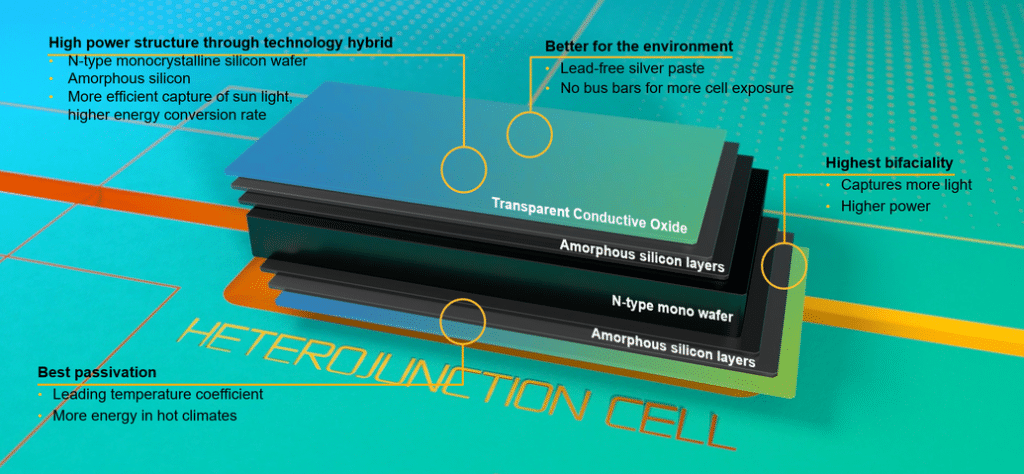 Gus Paviani, REC Head of Asia Pacific and Japan, states, "The REC Alpha family offers top-quality, high-performance solar panels for homeowners, businesses, and now for the commercial and industrial project markets.
Since 2019, REC has mastered HJT technology, significantly enhancing the performance of our Alpha Series family of solar panels. With the Alpha Pure-R, Alpha Pure-RX, and Alpha Pro M solar panels, we are making a firm commitment to provide a complete lineup of heterojunction solar cell technology panels, perfectly suited for Australian conditions and customers seeking top-quality, responsibly manufactured solar solutions."
Promoting a sustainable future and healthy spaces for customers
Both the REC Alpha Pure-R and Alpha Pure-RX solar panels have earned the coveted Declare label from the International Living Future Institute (ILFI). The ILFI oversees the Living Building Challenge, the world's most ambitious and comprehensive performance standard for green, resilient, and healthy buildings.
The Declare label empowers manufacturers to disclose material ingredients and material health information. This simplifies complex data and offers designers a reliable structure for sharing product details, thus saving time. The International Living Future Institute commends REC Group for this significant achievement and its commitment to creating a transparent and sustainable world.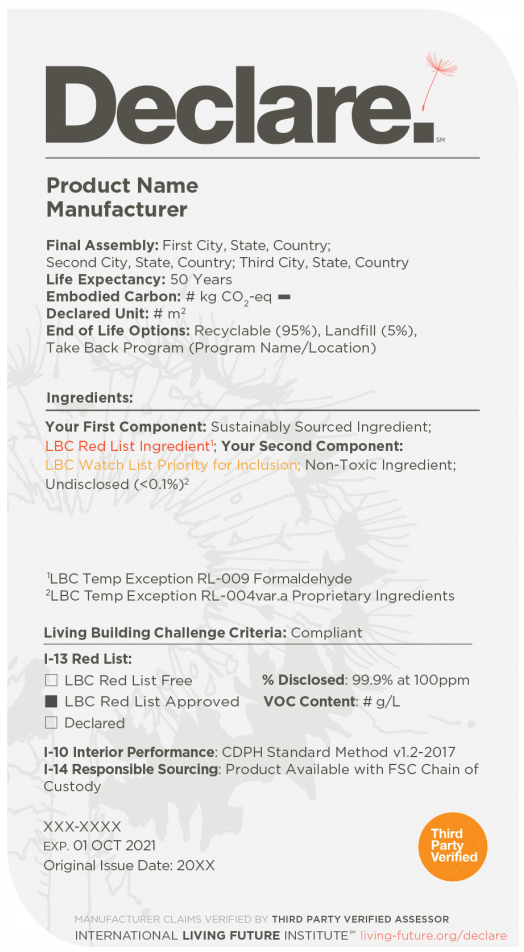 Paviani adds, "In addition to designing high-efficiency, durable panels, REC is dedicated to showcasing leadership in this industry by producing healthy products and maintaining a commitment to stringent transparency, crucial for building a sustainable future.
The Declare label assures customers investing in REC's Alpha Pure-R and Alpha Pure-RX that they are choosing a trusted product. This label further validates our commitment to providing a sustainable product beyond competing solely on wattage and pricing."
Made in Singapore, shipped worldwide
With REC, customers can rest assured that they are investing in top-tier solar panels. The panels are manufactured at its state-of-the-art solar production facility in Singapore, with products exported globally. Singapore boasts some of the world's most rigorous environmental and employment standards for manufacturing. REC combines its high-efficiency innovations with sustainable manufacturing practices.
REC leads the industry by eliminating lead from its Alpha Series family of solar panels, making them RoHS-compliant. This provides better environmental protection when the product reaches the end of its lifecycle.
Maximum efficiency and power output
| | | | | |
| --- | --- | --- | --- | --- |
| Product | Dimensions | Efficiency | Power Density | Power Output |
| Alpha Pure-R | 1730x1118x30 mm | 20.7% – 22.3% | 207 – 223 W/m2 | Up to 430 Wp |
| Alpha Pure-RX | 1728x1205x30 mm | 21.6% – 22.6% | 216 – 226 W/m2 | Up to 470 Wp |
| Alpha Pro M | 2175x1305x30 mm | 21.8% – 22.9% | 218 – 229 W/m2 | Up to 640 Wp |
REC's solar panels come with the industry's premier warranty. When installed by a REC Certified Solar Professional (RCSP), the REC ProTrust Warranty covers product and labour, ensuring a minimum performance level of 92% for 25 years.
The Alpha Pure-R panels are available for order now, while the Alpha Pure-RX and Alpha Pro M panels are expected to hit the Australian and New Zealand markets in Q1/2024.